Thank you for your service. It was very efficient.
-Daniel Gil'Adi, Ph.D, Integra Consulting Team
More Customer Testimonials

Calvin Klein - Chintz End-on-End Shirt

http://www.anypromo.com/apparel/business-wear/calvin-klein-chintz-end-on-end-shirt-p701668

(6)

Lock in Savings
Add to Cart
Promotional products:
A workday classic with a subtle weave and a smooth finish.
3.0 oz., 100% cotton.
Textured chintz weave.
Two-button adjustable sleeve cuffs with button-through sleeve placket.
Spread collar.
Left chest pocket.
French turn back center-front placket.

Size Chart Please See Below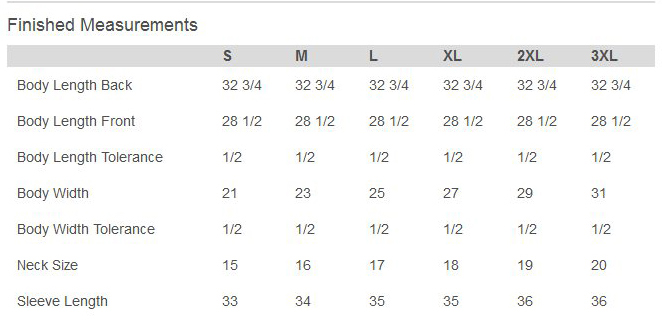 TO TOP
TO TOP
TO TOP
Customer Review:

(6)

5

Calvin Klein - Chintz End-on-End Shirt
Calvin Klein - Chintz End-on-End Shirt

Hayden

IP:

65.97.14.*

12/09/2014

AnyPromo is easy to work with... Have been very satisfied each time we ordered. the logo is clear and clean.

---

(Did you find this review helpful)
Calvin Klein - Chintz End-on-End Shirt

Kendall

IP:

192.136.50.*

09/25/2014

Met expectations. When others first viewed it they were impressed and thought we had spent a lot more than we actually did. the good sturdy feel of the whole product, feels like good quality.

---

(Did you find this review helpful)
Calvin Klein - Chintz End-on-End Shirt

Aubrey

IP:

134.70.45.*

08/19/2012

The product was exactly what we were expecting and at a good price point. I just called and they helped me out with no problems.

---

(Did you find this review helpful)
Calvin Klein - Chintz End-on-End Shirt

Cheyenne

IP:

152.17.133.*

07/06/2012

Our customers love this product. It sticks out among other free gifts, feels safe and inventive.

---

(Did you find this review helpful)
Calvin Klein - Chintz End-on-End Shirt

Adam

IP:

216.150.14.*

07/06/2012

Everyone from my office loved the shirts. Our logo design turned out the same as we wanted it to be.

---

(Did you find this review helpful)
Calvin Klein - Chintz End-on-End Shirt

Giselle

IP:

65.80.102.*

06/21/2012

Good quality and cost. It was a large hit the very first time we purchased the product therefore we purchased more.

---

(Did you find this review helpful)