You are very nice and patient, thank you,
-Crystal, KaraTech & Island Computers
More Customer Testimonials

Calvin Klein - Cotton Stretch Shirt

http://www.anypromo.com/apparel/business-wear/calvin-klein-cotton-stretch-shirt-p701885

(8)

Lock in Savings
Add to Cart
Promotional products:
This modernized classic lets you move in comfort while you're conquering business.
3.3 oz., 97/3 cotton/spandex.
Two-button adjustable sleeve cuffs with button-through sleeve placket.
Soft point collar.
No pocket.
French turn back center-front placket.
No black pleat.
Size Chart Please See Below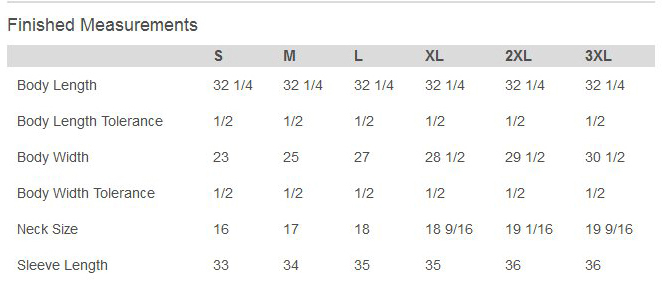 TO TOP
TO TOP
TO TOP
Customer Review:

(8)

5

Calvin Klein - Cotton Stretch Shirt
Calvin Klein - Cotton Stretch Shirt

Peter

IP:

64.222.185.*

02/20/2015

We used these every year on the first day of school for all of our students. Happy with the quality. It is precisely what I needed.

---

(Did you find this review helpful)
Calvin Klein - Cotton Stretch Shirt

Jayla

IP:

63.93.185.*

02/20/2015

I trully appreciate Rosa's expertise and customer service but would have like it best if she had been able to use both of the colors I chose as was initially advertised. We purchased this for a staff training day. It is a great product at a great price. T

---

(Did you find this review helpful)
Calvin Klein - Cotton Stretch Shirt

Kaleb

IP:

192.146.79.*

10/17/2014

Our Citizen Corp Board was quite happy with this item. Good quality for the price! This product turned out to be great. Great product, great price and great customer service.

---

(Did you find this review helpful)
Calvin Klein - Cotton Stretch Shirt

Luis

IP:

192.128.0.*

10/03/2014

AnyPromo could not have been more helpful. I love them and the image that was printed on them was awesome! Very useful and practical giveaway.

---

(Did you find this review helpful)
Calvin Klein - Cotton Stretch Shirt

Anna

IP:

66.185.230.*

07/27/2012

Our customers have given us nothing but positive comments on this item. I believe they're great.

---

(Did you find this review helpful)
Calvin Klein - Cotton Stretch Shirt

Shane

IP:

132.198.79.*

06/14/2012

This is a perennial order. Reasonable quality for the cost, nicely printed.

---

(Did you find this review helpful)
Calvin Klein - Cotton Stretch Shirt

Oscar

IP:

195.112.172.*

06/14/2012

Reasonable quality for that cost - nicely printed. I'd certainly order this again!!!

---

(Did you find this review helpful)
Calvin Klein - Cotton Stretch Shirt

Catherine

IP:

65.129.161.*

06/14/2012

Excellent product in a great cost! They appear so nice, really a pleasure to offer to our buddies.

---

(Did you find this review helpful)