Working with Raquel at AnyPromo has been amazing. She has bent over backwards to get me the product I ordered faster than expected. I am very pleased with the final product, so much so that I have made another order with her ...more
-Renee' Dirks- TCAR Programs
More Customer Testimonials

Calvin Klein - Pure Finish Cotton Shirt

http://www.anypromo.com/apparel/business-wear/calvin-klein-pure-finish-cotton-shirt-p701672

(8)

Lock in Savings
Add to Cart
Promotional products:
Expert detailing paired with enhanced softness for a professional look that will last all day long.
3.5 oz., 100% cotton.
Subtle herringbone stripe.
Single-button sleeve cuffs with button-through sleeve placket.
Point collar with removable collar stays.
Left chest pocket.
French turn back center-front placket.
Size Chart Please See Below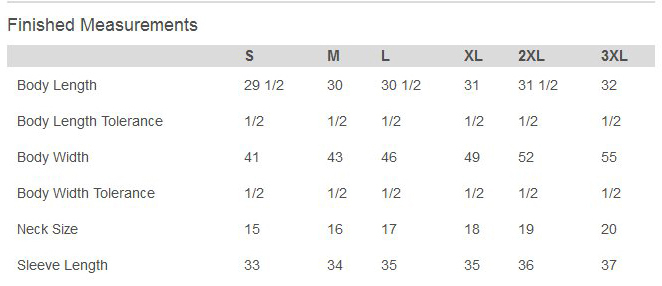 TO TOP
TO TOP
TO TOP
Customer Review:

(8)

5

Calvin Klein - Pure Finish Cotton Shirt
Calvin Klein - Pure Finish Cotton Shirt

Alan

IP:

24.40.104.*

01/03/2015

We used this to promote our wellness program and it was a great giveaway for a very reasonbale price. Veronica is a pleasure to work with and gets things done! I appreciate all his help. I was very impressed with this product and they were a hit with our

---

(Did you find this review helpful)
Calvin Klein - Pure Finish Cotton Shirt

Rebecca

IP:

138.64.138.*

01/03/2015

Constitutes a great accessory for our cafe. From beginning to end the process was super easy to order.

---

(Did you find this review helpful)
Calvin Klein - Pure Finish Cotton Shirt

Amanda

IP:

216.33.232.*

12/07/2014

Always received answers to my questions quickly. I wanted to be sure all my questions were addressed and that took a long time.

---

(Did you find this review helpful)
Calvin Klein - Pure Finish Cotton Shirt

Ian

IP:

64.233.163.*

12/07/2014

Our Top Prof faculty is really pleased with receiving them. Great product! I ordered purple and they were perfect! It turned out just fine. Great customer service and fast production! The colors match our logo design and everybody loves that we provided these as a giveaway.

---

(Did you find this review helpful)
Calvin Klein - Pure Finish Cotton Shirt

Michelle

IP:

68.71.121.*

08/24/2012

Everyone was happy with this particular gift. Very professional.

---

(Did you find this review helpful)
Calvin Klein - Pure Finish Cotton Shirt

Valerie

IP:

72.5.2.*

05/31/2012

It had been simple to perform the search and select the colors and also the graphics that we had to choose were easy. The artist approached us immediately for final approval. I loved how they stayed on top of my order.

---

(Did you find this review helpful)
Calvin Klein - Pure Finish Cotton Shirt

Sara

IP:

207.168.2.*

05/31/2012

I was happy with the product. The imprint of my logo on this item was perfect.

---

(Did you find this review helpful)
Calvin Klein - Pure Finish Cotton Shirt

Sergio

IP:

192.32.145.*

04/29/2012

Many of these are being used by our employees. It was our choice.

---

(Did you find this review helpful)