Port Authority Long Sleeve Easy Care Shirt

http://www.anypromo.com/apparel/business-wear/port-authority-long-sleeve-easy-care-shirt-p617533

(10)

Lock in Savings
Add to Cart
Promotional products:
This comfortable wash-and-wear shirt is indispensable for the workday. Wrinkle resistance makes this shirt a cut above the competition so you and your staff can be too.
4.5-ounce, 55/45 cotton/poly.
Button-down collar.
Dyed-to-match buttons.
Patch pocket.
Box back pleat.
Adjustable cuffs.
White, Athletic Gold, Texas Orange, Red, Burgundy, Coffee Bean, Light Blue, Navy, Classic Navy, Steel Grey, Purple and Black have a Light Stone contrast neckband.
Light Stone and Royal have a Classic Navy contrast neckband.
Dark Green has a Navy contrast neckband.
Size Chart Please See Below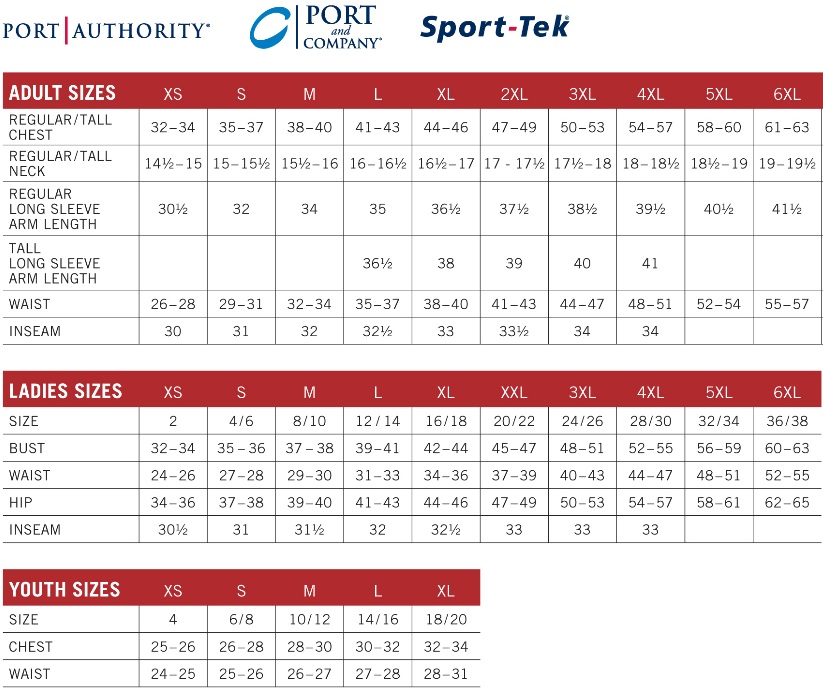 Companions:
TO TOP
TO TOP
TO TOP
Customer Review:

(10)

5

Port Authority Long Sleeve Easy Care Shirt
Port Authority Long Sleeve Easy Care Shirt

Christian

IP:

66.161.5.*

04/08/2013

I'd the product was extremely effective, ordering was easy, and also the shipping was quick.

---

(Did you find this review helpful)
Port Authority Long Sleeve Easy Care Shirt

Gage

IP:

152.22.55.*

03/22/2013

Well designed, good logo Embroidery item that is popular with everyone!

---

(Did you find this review helpful)
Port Authority Long Sleeve Easy Care Shirt

Nicolas

IP:

212.63.187.*

03/22/2013

The entire product was just great. Good job! I liked it, it would be nice in different colors

---

(Did you find this review helpful)
Port Authority Long Sleeve Easy Care Shirt

Brianna

IP:

128.186.122.*

02/26/2013

Our logo design turned out the same as we wanted it to be.

---

(Did you find this review helpful)
Port Authority Long Sleeve Easy Care Shirt

Max

IP:

212.63.190.*

02/22/2013

No other company can match the price, service or ease in ordering that AnyPromo provides.

---

(Did you find this review helpful)
Port Authority Long Sleeve Easy Care Shirt

Alexa

IP:

168.223.120.*

01/28/2013

I trust that you'll have this item available for a good while.

---

(Did you find this review helpful)
Port Authority Long Sleeve Easy Care Shirt

Caitlyn

IP:

63.135.44.*

01/27/2013

We were very pleased with it and it has been received well by our customers! No complaints from us.

---

(Did you find this review helpful)
Port Authority Long Sleeve Easy Care Shirt

Marcus

IP:

63.92.249.*

01/13/2013

Excellent Quality. Great for decorations and very durable.

---

(Did you find this review helpful)
Port Authority Long Sleeve Easy Care Shirt

Cooper

IP:

207.38.249.*

01/13/2013

Top quality and looked great upon arrival. It is extremely cute and practical. the embroidery was expertly completed.

---

(Did you find this review helpful)
Port Authority Long Sleeve Easy Care Shirt

Francisco

IP:

74.69.0.*

08/20/2011

I bought this shirt for my boyfriend who is especially hard to please when it comes to clothes. He really likes it though! It's an easy care shirt, which means no ironing, which he's grateful for. He's an accountant with a bank, along with nice pants and

---

(Did you find this review helpful)