20%
OFF

Thank you Natalie, your team is awesome. You gave me everything as promised, helped work through the tech questions, beat the delivery date. I received them today, they look exactly as promised. Thanks for such good ...more
-Jim Davidson
More Customer Testimonials

Stealth 16 Oz Mug

http://www.anypromo.com/mugs-drinkware/mugs/stealth-16-oz-mug-p635336

(6)

Lock in Savings
Add to Cart
Promotional products:
stainless steel with plastic liner, foam insulated.
Please see below for more details on insulation: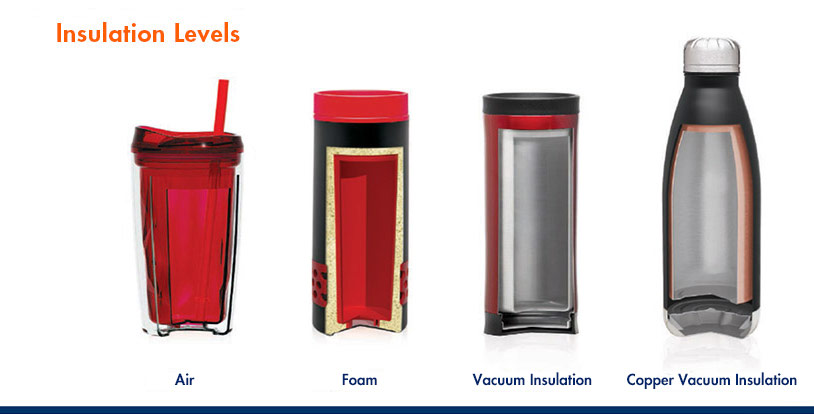 GEO
APOLLO
AMERICANO
H2GO?FORCE
INSULATION
air between inner and
outer walls
foam between inner and
outer walls
no air between inner
and outer walls
no air between inner and
outer walls + copper plated
inner wall
INSULATION
LEVELS
good
better
best
superior
INSULATION
VALUE®
HOT 2 hours
COLD 4 hours
HOT 3 hours
COLD 6 hours
HOT 6 hours
COLD 12 hours
HOT 8 hours
COLD 16 hours

16 oz Stealth Mug - stainless steel

Companions:


Special Instructions:
Rush Services Detals:
Orders requesting 5 Day Rush or 3 Day Rush are available for 1 color/1 location imprint only.
Rush services are not available for paper insert tumblers and 4 color process orders.
TO TOP
TO TOP
TO TOP
Customer Review:

(6)

5

Stealth 16 Oz Mug
Stealth 16 Oz Mug

Charles

IP:

169.130.105.*

10/01/2013

Thank you for dealing with us to find the perfect color match! The clients liked them and they worked very well.

---

(Did you find this review helpful)
Stealth 16 Oz Mug

Gracie

IP:

147.42.105.*

10/01/2013

Outstanding product! I'd certainly order these again. It appears great and professional!

---

(Did you find this review helpful)
Stealth 16 Oz Mug

Aaron

IP:

209.170.103.*

03/25/2013

Everybody loves them. They're top quality and appear fantastic.

---

(Did you find this review helpful)
Stealth 16 Oz Mug

Owen

IP:

194.117.96.*

03/25/2013

Everyone likes this product. Well built.

---

(Did you find this review helpful)
Stealth 16 Oz Mug

Jeremy

IP:

140.251.184.*

01/27/2013

Good quality and great Print job. Thank you. Precisely what I purchased.

---

(Did you find this review helpful)
Stealth 16 Oz Mug

Nathan

IP:

128.245.184.*

01/27/2013

Loved the product greatly. The logo design was very sharp and clear and the mug looked classy.

---

(Did you find this review helpful)