13%
OFF

Working with AnyPromo.com was a great experience. I had a tight deadline I needed to meet and they made the process effortless. I received my order in time, the quality was great, and everything I ordered were a big hit with our ...more
-Scott Beaudin of Sound Concepts
More Customer Testimonials

14 oz Laguna tumbler - stainless steel

http://www.anypromo.com/mugs-drinkware/tumblers-travel-mugs/14-oz-laguna-tumbler-stainless-steel-p635238

(7)

Lock in Savings
Add to Cart
Promotional products:
14 oz double wall stainless steel tumbler, foam insulated, threaded snap fit lid.
Please see below for more details on insulation: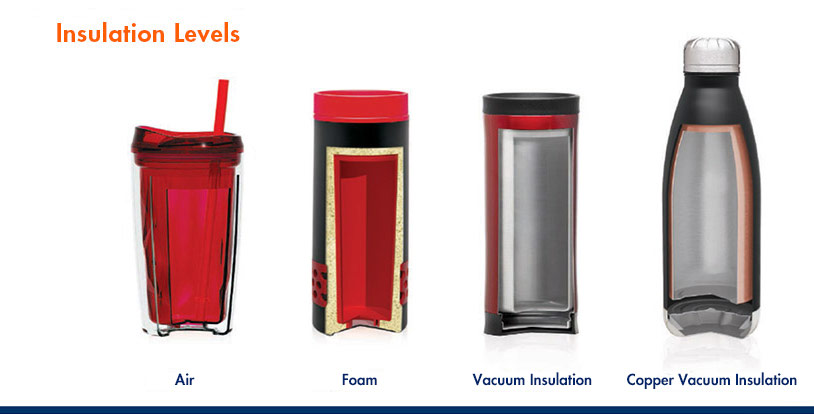 GEO
APOLLO
AMERICANO
H2GO?FORCE
INSULATION
air between inner and
outer walls
foam between inner and
outer walls
no air between inner
and outer walls
no air between inner and
outer walls + copper plated
inner wall
INSULATION
LEVELS
good
better
best
superior
INSULATION
VALUE®
HOT 2 hours
COLD 4 hours
HOT 3 hours
COLD 6 hours
HOT 6 hours
COLD 12 hours
HOT 8 hours
COLD 16 hours


Special Instructions:
Rush Services Detals:
Orders requesting 5 Day Rush or 3 Day Rush are available for 1 color/1 location imprint only.
Rush services are not available for paper insert tumblers and 4 color process orders.
TO TOP
TO TOP
TO TOP
Customer Review:

(7)

5

14 oz Laguna tumbler - stainless steel
14 oz Laguna tumbler - stainless steel

Ivan

IP:

155.44.122.*

07/01/2012

High quality product - loved by all who received! It had been exactly what I was expecting! High quality! Looks great with our brand on it.

---

(Did you find this review helpful)
14 oz Laguna tumbler - stainless steel

Ariana

IP:

205.248.122.*

07/01/2012

It is extremely cute and practical. We're proud to provide them as marketing products. Great product!

---

(Did you find this review helpful)
14 oz Laguna tumbler - stainless steel

Stephen

IP:

24.120.235.*

05/29/2012

It has a very classy design. We were unsure at first, if it would look cheap, but once we received our sample, we knew we found the right item.

---

(Did you find this review helpful)
14 oz Laguna tumbler - stainless steel

Calder

IP:

66.128.5.*

04/29/2012

This was a terrific, cost-effective, giveaway. With this title and logo design imprinted on our product, it carries out the same message of our top quality. Thanks

---

(Did you find this review helpful)
14 oz Laguna tumbler - stainless steel

Montgomery

IP:

207.77.20.*

04/14/2012

I honestly thought there would be something wrong with my order once it was printed. When I received my order everything was absolutely perfect.Turned out to be a great promotioinal giveway. Will definitely order more.

---

(Did you find this review helpful)
14 oz Laguna tumbler - stainless steel

Bryon

IP:

153.45.101.*

03/28/2012

Excellent product and high quality. Our logo design looks excellent.

---

(Did you find this review helpful)
14 oz Laguna tumbler - stainless steel

Helena

IP:

24.239.75.*

08/15/2011

I love that this is dish washer safe. The cup does sweat though. I take this everywhere; the gym, the beach, my car... I got my son the smaller one with the its top.

---

(Did you find this review helpful)