Thank you, AnyPromo! All the kids LOVE their new shirts and wanted to take this picture. We reached out to all of the parents and we're telling everyone about your company! The shirts we're very affordable for our budget and we ...more
-Michele
More Customer Testimonials

14 oz Maui Fusion Tumbler - pink

http://www.anypromo.com/mugs-drinkware/tumblers-travel-mugs/14-oz-maui-fusion-tumbler-p635150

(16)

Lock in Savings
Add to Cart
Promotional products:
14 oz 2-tone acrylic & stainless steel tumbler, foam insulated, swivel lid - patent D502,844.
Please see below for more details on insulation: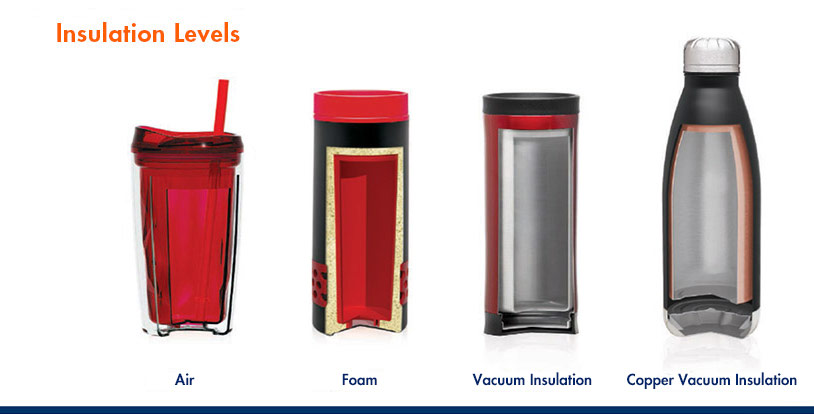 GEO
APOLLO
AMERICANO
H2GO?FORCE
INSULATION
air between inner and
outer walls
foam between inner and
outer walls
no air between inner
and outer walls
no air between inner and
outer walls + copper plated
inner wall
INSULATION
LEVELS
good
better
best
superior
INSULATION
VALUE®
HOT 2 hours
COLD 4 hours
HOT 3 hours
COLD 6 hours
HOT 6 hours
COLD 12 hours
HOT 8 hours
COLD 16 hours


Companions:


Special Instructions:
Rush Services Detals:
Orders requesting 5 Day Rush or 3 Day Rush are available for 1 color/1 location imprint only.
Rush services are not available for paper insert tumblers and 4 color process orders.
TO TOP
TO TOP
TO TOP
Customer Review:
(

16

)

5

14 oz Maui Fusion Tumbler - pink
14 oz Maui Fusion Tumbler - pink

14 oz Maui Fusion Tumbler - pink

Tiffany

IP:

137.29.18.*

08/16/2014

Looking forward to ordering more in the not to distant future. this was perfect for our employees doing fieldwork. Affordable and useful freebies for our loyal patrons

---

(Did you find this review helpful)
14 oz Maui Fusion Tumbler - pink

14 oz Maui Fusion Tumbler - pink

Bryce

IP:

128.162.82.*

07/29/2014

Great little item. the imprint came out great. They were very well received at our event!

---

(Did you find this review helpful)
14 oz Maui Fusion Tumbler - pink

14 oz Maui Fusion Tumbler - pink

Nathan

IP:

164.223.132.*

07/26/2014

Good quality, color, size and imprint. Liked the color it was very bright and nice. The size was we expected.

---

(Did you find this review helpful)
14 oz Maui Fusion Tumbler - pink

14 oz Maui Fusion Tumbler - pink

Katelyn

IP:

194.117.117.*

07/13/2014

Great item to have our name on, and great service by AnyPromo. these are an adorable give-a-way perfect for the stressed out customers! Very happy!

---

(Did you find this review helpful)
14 oz Maui Fusion Tumbler - pink

14 oz Maui Fusion Tumbler - pink

Lauren

IP:

134.129.161.*

07/10/2014

Liked the product a lot for the money spent. I LOVED everything about the order. Fantastic detailed Art work!

---

(Did you find this review helpful)
14 oz Maui Fusion Tumbler - pink

14 oz Maui Fusion Tumbler - pink

Riley

IP:

94.64.85.*

06/22/2014

Great incentive - youth and adults have fun with it. Very good quality and exactly what we asked for.

---

(Did you find this review helpful)
14 oz Maui Fusion Tumbler - pink

14 oz Maui Fusion Tumbler - pink

Jackson

IP:

64.16.113.*

07/18/2013

Good stuff. Always effective. Sharp, readable imprinting is really a plus.

---

(Did you find this review helpful)
14 oz Maui Fusion Tumbler - pink

14 oz Maui Fusion Tumbler - pink

Caden

IP:

64.251.244.*

07/18/2013

Veronica was excellent to answer all of my questions and inquiries!!! Thank you!

---

(Did you find this review helpful)
14 oz Maui Fusion Tumbler - pink

14 oz Maui Fusion Tumbler - pink

Stephanie

IP:

192.188.133.*

06/16/2013

Employees love them, Great quality.

---

(Did you find this review helpful)
14 oz Maui Fusion Tumbler - pink

14 oz Maui Fusion Tumbler - pink

Cody

IP:

64.30.12.*

08/16/2012

All who received this are content with just how much can be put in a pocket. They came as asked for, around the date guaranteed. Excellent service. Excellent item and my customers love them!

---

(Did you find this review helpful)
14 oz Maui Fusion Tumbler - pink

14 oz Maui Fusion Tumbler - pink

Sean

IP:

165.227.11.*

08/16/2012

One of the best we have seen in many years of ordering giveaway items. Sturdy and easy to clean.

---

(Did you find this review helpful)
14 oz Maui Fusion Tumbler - pink

14 oz Maui Fusion Tumbler - pink

Riley

IP:

24.49.109.*

06/20/2012

Everybody loved them and our logo design arrived on the scene great. This item has become an excellent value striking to both parents and instructors. Good job with very little time.

---

(Did you find this review helpful)
14 oz Maui Fusion Tumbler - pink

14 oz Maui Fusion Tumbler - pink

Kitty

IP:

128.127.32.*

05/23/2012

Good communication, delivery was timely. Absolutly top quality with this product as well as our past orders we will always be highly satisfied. I like how our logo design was engraved. Loved this product.

---

(Did you find this review helpful)
14 oz Maui Fusion Tumbler - pink

14 oz Maui Fusion Tumbler - pink

Annabeth

IP:

217.16.0.*

03/09/2012

For that cost these were perfectly made and also the ladies we gave these to were pleased also. We used them as giveaway products.An excellent promotion for the value.

---

(Did you find this review helpful)
14 oz Maui Fusion Tumbler - pink

14 oz Maui Fusion Tumbler - pink

Atilda

IP:

172.163.21.*

03/09/2012

Great item very well recieved by customer. This is exactly what I wanted, great for gifts. Love how big the imprint area and our logo design really sticks out.

---

(Did you find this review helpful)
14 oz Maui Fusion Tumbler - pink

14 oz Maui Fusion Tumbler - pink

Loren

IP:

83.142.228.*

09/18/2011

This is absolutely the best tumbler I have ever used. I make my coffee in the morning and it is still HOT that night.

---

(Did you find this review helpful)