13%
OFF

I just want to say that AnyPromo is not just Any Promotional Company. They are a "10" out of "10" - a superior company that employs stellar associates and has a wide range of quality products. Talk ...more
-T.J Sally- Business Consultant- Law Firm of Marc L. Shapiro. P.A.
More Customer Testimonials

14 oz Maui Gripper - white

http://www.anypromo.com/mugs-drinkware/tumblers-travel-mugs/14-oz-maui-gripper-white-p710807

(4)

Lock in Savings
Add to Cart
Promotional products:
14 oz double wall 18/8 stainless steel tumbler, foam insulated with push on swivel lid - patent D502,844.
Please see below for more details on insulation: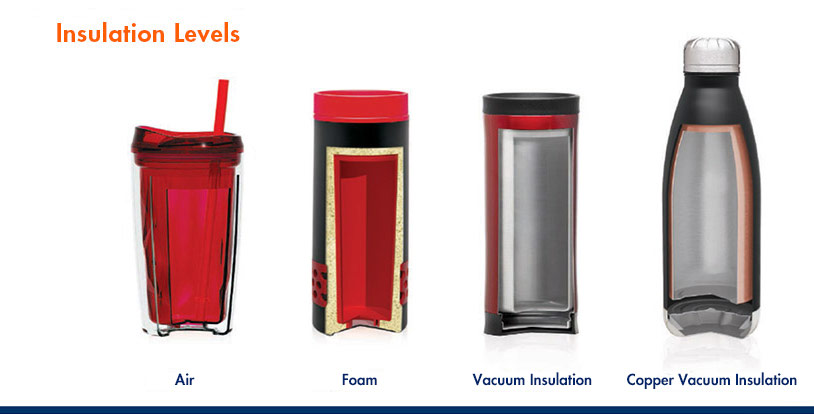 GEO
APOLLO
AMERICANO
H2GO®FORCE
INSULATION
air between inner and
outer walls
foam between inner and
outer walls
no air between inner
and outer walls
no air between inner and
outer walls + copper plated
inner wall
INSULATION
LEVELS
good
better
best
superior
INSULATION
VALUE®
HOT 2 hours
COLD 4 hours
HOT 3 hours
COLD 6 hours
HOT 6 hours
COLD 12 hours
HOT 8 hours
COLD 16 hours


Companions:


Special Instructions:
Rush Services Detals:
Orders requesting 5 Day Rush or 3 Day Rush are available for 1 color/1 location imprint only.
Rush services are not available for paper insert tumblers and 4 color process orders.
TO TOP
TO TOP
TO TOP
Customer Review:

(4)

5

14 oz Maui Gripper - white
14 oz Maui Gripper - white

Seth

IP:

67.40.15.*

11/02/2013

Outstanding product! I'd certainly order these again. It appears great and professional!

---

(Did you find this review helpful)
14 oz Maui Gripper - white

Jordan

IP:

64.27.160.*

11/02/2013

Very practical, helpful and reasonable. The cost was unbeatable. They make the perfect quality item.

---

(Did you find this review helpful)
14 oz Maui Gripper - white

Wyatt

IP:

207.232.6.*

06/05/2013

An excellent cost with this product. The turnaround time was fantastic. High quality!

---

(Did you find this review helpful)
14 oz Maui Gripper - white

Ashlyn

IP:

4.21.160.*

06/05/2013

A great giveaway at our event! I am sure our clients will like it and use it for a very long time.

---

(Did you find this review helpful)