16 oz Spirit Tumbler - green

http://www.anypromo.com/mugs-drinkware/tumblers-travel-mugs/16-oz-acrylic-double-wall-spirit-tumbler-with-threaded-lid-matching-straw-green-p634980

(13)

Lock in Savings
Add to Cart
Promotional products:
It is easy being green when you give away these environmentally green Promotional 16 Oz Spirit Acrylic Tumblers.
These customizable green tumblers would be a perfect earth day giveaway.
They would also make great client gifts to those who are in the green business.
The attractive green color will get this tumbler noticed and therefore your logo as well.
The cups come with a matching green lid and straw.
They have a double wall to help keep your favorite cold beverage cold and they are made in the USA.
Use these tumblers at your next company gathering to cut down on the waste of paper cups.
Your employees will appreciate having their own reusable tumbler to use.
They are perfect size to sit on a desk and fit most car cup holders.
Gift and mailer boxes are available making them easy to give as gifts.
They are not recommended for hot beverages.
Please see below for more details on insulation: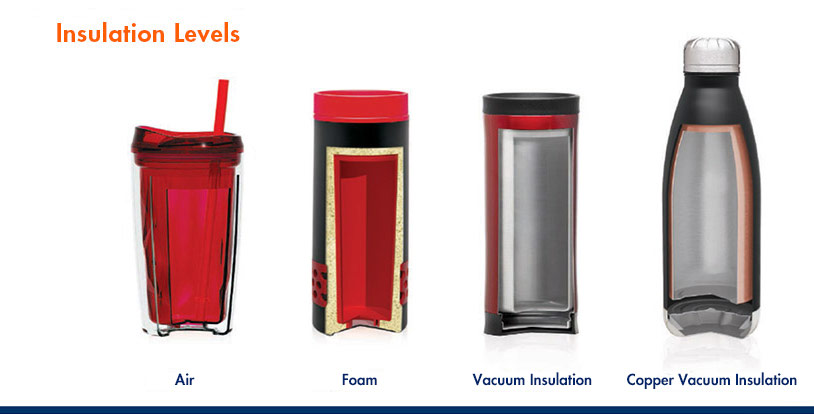 GEO
APOLLO
AMERICANO
H2GO®FORCE
INSULATION
air between inner and
outer walls
foam between inner and
outer walls
no air between inner
and outer walls
no air between inner and
outer walls + copper plated
inner wall
INSULATION
LEVELS
good
better
best
superior
INSULATION
VALUE®
HOT 2 hours
COLD 4 hours
HOT 3 hours
COLD 6 hours
HOT 6 hours
COLD 12 hours
HOT 8 hours
COLD 16 hours


Companions:


Special Instructions:
Rush Services Detals:
Orders requesting Rush Service are available for 1 color/1 location imprint only.
Rush services are not available for paper insert tumblers and 4 color process orders.
TO TOP
TO TOP
TO TOP
Customer Review:
(

13

)

5

16 oz Spirit Tumbler - green
16 oz Spirit Tumbler - green

16 oz Spirit Tumbler - green

Aiden

IP:

128.241.249.*

08/15/2014

I was very pleased overall with the service and the quality of the product. the item was perfect.

---

(Did you find this review helpful)
16 oz Spirit Tumbler - green

16 oz Spirit Tumbler - green

Justin

IP:

134.129.106.*

08/11/2014

Value. Excellent detail on the imprinting. Your staff was very nice. All in all, I was satisfied with what I ordered.

---

(Did you find this review helpful)
16 oz Spirit Tumbler - green

16 oz Spirit Tumbler - green

Bradley

IP:

128.90.74.*

08/01/2014

We'll certainly order again. Excellent item and my customers love them!

---

(Did you find this review helpful)
16 oz Spirit Tumbler - green

16 oz Spirit Tumbler - green

Seth

IP:

212.63.186.*

07/07/2014

the good service and friendly people with AnyPromo. the customer service was excellent. Rosa was very helpful, pleasant and courteous.

---

(Did you find this review helpful)
16 oz Spirit Tumbler - green

16 oz Spirit Tumbler - green

Serenity

IP:

99.27.192.*

07/05/2014

I absolutely loved them. Good value.

---

(Did you find this review helpful)
16 oz Spirit Tumbler - green

16 oz Spirit Tumbler - green

Angel

IP:

212.63.186.*

07/03/2014

the quality and service was fantastic! The price was a bit more than other sites, but I was willing to pay for the convenience. Have reordered these many times. Veronica of AnyPromo makes figuring out all our logistics a breeze!

---

(Did you find this review helpful)
16 oz Spirit Tumbler - green

16 oz Spirit Tumbler - green

Liliana

IP:

64.124.12.*

08/11/2012

This is not the cheap, loose ones you find in dollar stores. Well worth the cost and I will order again.

---

(Did you find this review helpful)
16 oz Spirit Tumbler - green

16 oz Spirit Tumbler - green

Adam

IP:

194.117.114.*

08/11/2012

The art work turned out great and the quality of the product were outstanding! We will definitely be ordering more in the future.

---

(Did you find this review helpful)
16 oz Spirit Tumbler - green

16 oz Spirit Tumbler - green

Camila

IP:

165.234.191.*

06/14/2012

I will be using these for my eagle scout project. I can't wait.. I believe they're great.

---

(Did you find this review helpful)
16 oz Spirit Tumbler - green

16 oz Spirit Tumbler - green

Redmund

IP:

194.39.131.*

04/21/2012

I purchased this item like a party favor. I wanted something helpful that each one might like. The cost was right and also the lights really were an audience pleaser. Happy with the appearance of our artwork.

---

(Did you find this review helpful)
16 oz Spirit Tumbler - green

16 oz Spirit Tumbler - green

Hartford

IP:

83.80.214.*

04/04/2012

Turned out superbly. Everyone uses these. Plus, it is a simple way to keep your name on everyones work. Just like I was expecting these to be, they came out great!!

---

(Did you find this review helpful)
16 oz Spirit Tumbler - green

16 oz Spirit Tumbler - green

Sergio

IP:

69.238.214.*

03/20/2012

This is exactly what I had been looking for. Top quality, Good imprinting! We have now placed another order for more but it's on backorder at the present time. Precisely what I needed! No complaints! Will definitely order more in the future.

---

(Did you find this review helpful)
16 oz Spirit Tumbler - green

16 oz Spirit Tumbler - green

Jermain

IP:

70.92.55.*

08/06/2011

Excellent cup, customers and friends just love the green ones. Final print email could be included to show approved artwork so notes on what could change for next order would be a plus. Had chipped straw on one but I LOVE em and would reorder them again!

---

(Did you find this review helpful)