14%
OFF

Thanks again Rosy. Your customer service, product quality and delivery time has surpassed our expectations. I really appreciate everything!
-Sherry Gardner - AP EXhaust Technologies, Inc.
More Customer Testimonials

14 oz Laguna Fusion - white

http://www.anypromo.com/mugs-drinkware/tumblers-travel-mugs/14-oz-laguna-fusion-white-p635230

(7)

Lock in Savings
Add to Cart
Promotional products:
14 oz 2-tone acrylic & stainless steel tumbler, foam insulated, threaded snap fit lid.
Please see below for more details on insulation: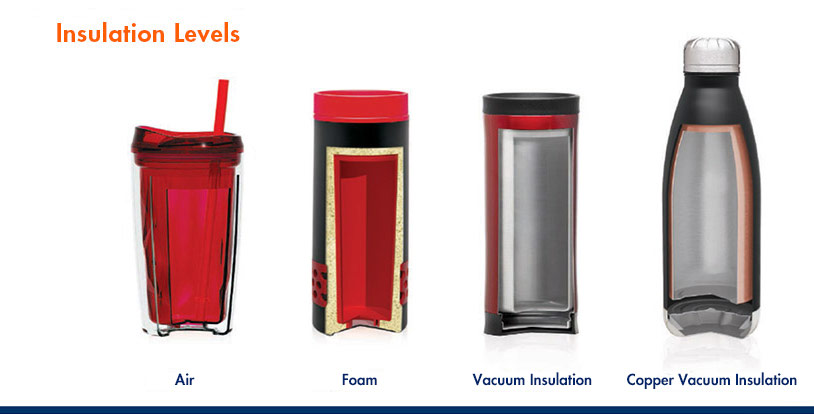 GEO
APOLLO
AMERICANO
H2GO?FORCE
INSULATION
air between inner and
outer walls
foam between inner and
outer walls
no air between inner
and outer walls
no air between inner and
outer walls + copper plated
inner wall
INSULATION
LEVELS
good
better
best
superior
INSULATION
VALUE®
HOT 2 hours
COLD 4 hours
HOT 3 hours
COLD 6 hours
HOT 6 hours
COLD 12 hours
HOT 8 hours
COLD 16 hours


Companions:


Special Instructions:
Rush Services Detals:
Orders requesting 5 Day Rush or 3 Day Rush are available for 1 color/1 location imprint only.
Rush services are not available for paper insert tumblers and 4 color process orders.
TO TOP
TO TOP
TO TOP
Customer Review:

(7)

5

14 oz Laguna Fusion - white
14 oz Laguna Fusion - white

Brooklyn

IP:

64.82.20.*

08/06/2012

Great job!!!. Custom imprinted with our logo design..everybody loves them including our doctors!!! The logo design and colors are perfect.

---

(Did you find this review helpful)
14 oz Laguna Fusion - white

Erin

IP:

216.194.10.*

08/06/2012

I recieved excellent customer service and will definitely use this company again. Precisely what we purchased. Imprint was great.

---

(Did you find this review helpful)
14 oz Laguna Fusion - white

Carson

IP:

74.125.254.*

05/23/2012

Excellent product with outstanding quality, the clients loved the product and asked me for more.

---

(Did you find this review helpful)
14 oz Laguna Fusion - white

Rayner

IP:

192.26.88.*

05/21/2012

The cost is extremely cheap, quality is excellent, my clientsare all pleased with this. All the detail was very clean and clear from our logo. Great Job!!

---

(Did you find this review helpful)
14 oz Laguna Fusion - white

Jimmy

IP:

194.117.112.*

05/21/2012

I knew the product would come out FANTASTIC! Good qualitity and a good cost!

---

(Did you find this review helpful)
14 oz Laguna Fusion - white

Darnel

IP:

195.112.187.*

04/19/2012

Will re-order again. Precisely what we wanted. Good quality!

---

(Did you find this review helpful)
14 oz Laguna Fusion - white

Moriah

IP:

64.49.213.*

09/11/2011

I love my tumbler. It is everything that it was claimed to be. It also was much cheaper and nicer than anything similar that I have seen in stores. I would definitely recommend this product!

---

(Did you find this review helpful)