14%
OFF

Our project manager stayed on top of production delivering bags and waterbottles on time for our event. The bags and bottles had a complicated white layer but they were printed quickly and accurately without any work on our end! It felt ...more
-Thomas Budd
More Customer Testimonials

14 oz Laguna Fusion - red

http://www.anypromo.com/mugs-drinkware/tumblers-travel-mugs/14-oz-laguna-fusion-red-p635232

(7)

Lock in Savings
Add to Cart
Promotional products:
14 oz 2-tone acrylic & stainless steel tumbler, foam insulated, threaded snap fit lid.
Please see below for more details on insulation: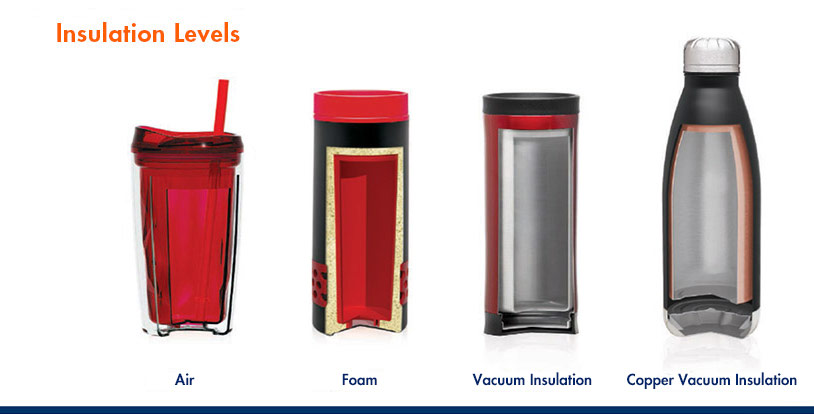 GEO
APOLLO
AMERICANO
H2GO?FORCE
INSULATION
air between inner and
outer walls
foam between inner and
outer walls
no air between inner
and outer walls
no air between inner and
outer walls + copper plated
inner wall
INSULATION
LEVELS
good
better
best
superior
INSULATION
VALUE®
HOT 2 hours
COLD 4 hours
HOT 3 hours
COLD 6 hours
HOT 6 hours
COLD 12 hours
HOT 8 hours
COLD 16 hours


Companions:


Special Instructions:
Rush Services Detals:
Orders requesting 5 Day Rush or 3 Day Rush are available for 1 color/1 location imprint only.
Rush services are not available for paper insert tumblers and 4 color process orders.
TO TOP
TO TOP
TO TOP
Customer Review:

(7)

5

14 oz Laguna Fusion - red
14 oz Laguna Fusion - red

Alexandra

IP:

66.219.218.*

07/14/2012

They appear wonderful! We're excited to hand them out at our convention. Your site is simple to use and response time from the employess was incredibly quick. This is our third time ordering from AnyPromo. Staff knows I am clever that I always receive the

---

(Did you find this review helpful)
14 oz Laguna Fusion - red

Ricardo

IP:

155.197.106.*

07/14/2012

Nice item for that cost. Employees were very impressed using the tumblers. Great product for the cost.

---

(Did you find this review helpful)
14 oz Laguna Fusion - red

Preston

IP:

41.188.39.*

06/12/2012

We ordered the products and our customers were all satisfied with this product!! It's really a cute and nice product.

---

(Did you find this review helpful)
14 oz Laguna Fusion - red

Stockard

IP:

152.14.15.*

05/29/2012

Nice looking, the imprint looks great! Such a helpful product! Again the development quality was excellent.

---

(Did you find this review helpful)
14 oz Laguna Fusion - red

Chanel

IP:

205.168.78.*

05/29/2012

This item was precisely what we needed & came very rapidly, despite custom printing. Great gift for the clients.

---

(Did you find this review helpful)
14 oz Laguna Fusion - red

Spring

IP:

64.89.121.*

04/01/2012

Shipped fast and well packed. Our Corporate Logo design layout look great

---

(Did you find this review helpful)
14 oz Laguna Fusion - red

Paulette

IP:

198.99.225.*

07/09/2011

I have tried all kinds of reusable bottles, aluminum, plastic, other brands of stainless steel and stainless steel tumbler is the best. Durable, easy to clean and fun colors. They do recommend you don't put the colored bottles in the dishwasher, but they

---

(Did you find this review helpful)