Rosa,Thank you soo much for expediting my order so quickly. If the bags are as great as your service my family will love them.
-Tracy Echols
More Customer Testimonials

14 oz Maui Fusion Tumbler - apricot

http://www.anypromo.com/mugs-drinkware/tumblers-travel-mugs/14-oz-maui-fusion-2-tone-acrylic-stainless-steel-tumbler-apricot-p635149

(13)

Lock in Savings
Add to Cart
Promotional products:
14 oz 2-tone acrylic & stainless steel tumbler, foam insulated, swivel lid - patent D502,844.
Please see below for more details on insulation: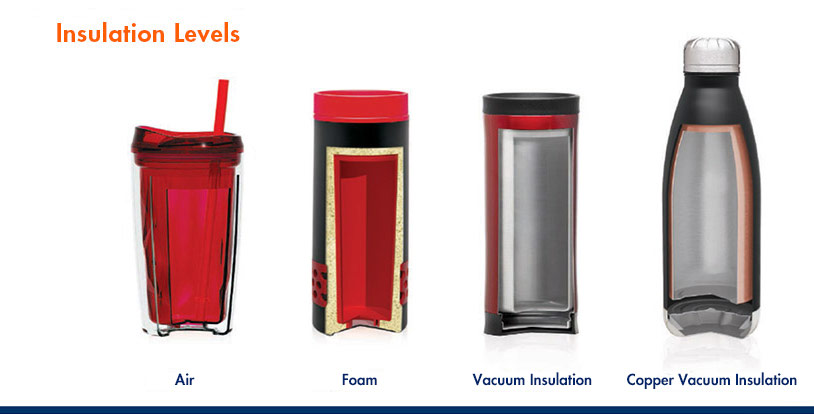 GEO
APOLLO
AMERICANO
H2GO®FORCE
INSULATION
air between inner and
outer walls
foam between inner and
outer walls
no air between inner
and outer walls
no air between inner and
outer walls + copper plated
inner wall
INSULATION
LEVELS
good
better
best
superior
INSULATION
VALUE®
HOT 2 hours
COLD 4 hours
HOT 3 hours
COLD 6 hours
HOT 6 hours
COLD 12 hours
HOT 8 hours
COLD 16 hours


Companions:


Special Instructions:
Rush Services Detals:
Orders requesting 5 Day Rush or 3 Day Rush are available for 1 color/1 location imprint only.
Rush services are not available for paper insert tumblers and 4 color process orders.
TO TOP
TO TOP
TO TOP
Customer Review:
(

13

)

5

14 oz Maui Fusion Tumbler - apricot
14 oz Maui Fusion Tumbler - apricot

14 oz Maui Fusion Tumbler - apricot

Ariana

IP:

64.44.26.*

08/16/2014

They looked nice, the men are enjoying them. You need to add some other product offerings to your catalog.

---

(Did you find this review helpful)
14 oz Maui Fusion Tumbler - apricot

14 oz Maui Fusion Tumbler - apricot

Grant

IP:

67.16.139.*

08/14/2014

Simple to search for and choose a color and to add our logo. I purchased this promotional item to give away at a baseball game. Excellent printing.

---

(Did you find this review helpful)
14 oz Maui Fusion Tumbler - apricot

14 oz Maui Fusion Tumbler - apricot

Lydia

IP:

129.24.82.*

07/29/2014

Looked just like the picture on line...even a little better. that it came out as expected.

---

(Did you find this review helpful)
14 oz Maui Fusion Tumbler - apricot

14 oz Maui Fusion Tumbler - apricot

Angel

IP:

139.72.62.*

07/11/2014

the order arrived on time. The company worked with us a special order delivery. The items was of great quality and color. Very nice.

---

(Did you find this review helpful)
14 oz Maui Fusion Tumbler - apricot

14 oz Maui Fusion Tumbler - apricot

Cameron

IP:

204.56.5.*

06/26/2014

It's for the awards program at end of this years bowling season It had been everything it was described as on the website. High quality!

---

(Did you find this review helpful)
14 oz Maui Fusion Tumbler - apricot

14 oz Maui Fusion Tumbler - apricot

Aubrey

IP:

99.216.85.*

06/22/2014

Hiqh quality, fully functional product---custom imprint made an immediate and distinct impression with guests. Individuals who received one felt special.

---

(Did you find this review helpful)
14 oz Maui Fusion Tumbler - apricot

14 oz Maui Fusion Tumbler - apricot

Brianna

IP:

194.117.111.*

08/13/2012

They're personable and look very professional, and I like that we got to send you the artwork design for what WE wanted. Our clients LOVE this item! We rely on them at industry events, others where attracted to the booth to determine what all of the fuss

---

(Did you find this review helpful)
14 oz Maui Fusion Tumbler - apricot

14 oz Maui Fusion Tumbler - apricot

Jeffrey

IP:

209.67.18.*

08/13/2012

The product was so nice and attractive that I would even take it in my hand every minute. I would order more beautiful things from AnyPromo!

---

(Did you find this review helpful)
14 oz Maui Fusion Tumbler - apricot

14 oz Maui Fusion Tumbler - apricot

Ruby

IP:

64.131.86.*

06/16/2012

It's certainly worth the price I paid. The products were great!!! Quick reaction to our order.

---

(Did you find this review helpful)
14 oz Maui Fusion Tumbler - apricot

14 oz Maui Fusion Tumbler - apricot

Mercina

IP:

216.118.25.*

04/28/2012

These products were precisely what I was expecting and arrived on the scene superbly. Our clients really loved them. Overall I was happy using the service.

---

(Did you find this review helpful)
14 oz Maui Fusion Tumbler - apricot

14 oz Maui Fusion Tumbler - apricot

Lorance

IP:

192.234.172.*

03/26/2012

This item was included in our quality incentive program. Appreciate you excellent assistance.

---

(Did you find this review helpful)
14 oz Maui Fusion Tumbler - apricot

14 oz Maui Fusion Tumbler - apricot

Jerrod

IP:

87.236.25.*

03/26/2012

Product is great, exactly what we had asked for. Great job. High Quality Product! Everybody loves them!

---

(Did you find this review helpful)
14 oz Maui Fusion Tumbler - apricot

14 oz Maui Fusion Tumbler - apricot

Oralie

IP:

212.73.220.*

07/23/2011

I purchased this cup because I did not believe it could keep my coffee hot and drinkable for up to 5 hours. I AM a believer now. This cup does EXACTLY what it says it can do! I LOVE IT when something works!!!! I would buy this again in a second. GREAT PUR

---

(Did you find this review helpful)