Thanks again Rosy. Your customer service, product quality and delivery time has surpassed our expectations. I really appreciate everything!
-Sherry Gardner - AP EXhaust Technologies, Inc.
More Customer Testimonials

12" Multi Colored Beach Ball

http://www.anypromo.com/outdoor-leisure/sport-balls/12-multi-colored-beach-ball-p673193

(6)

Lock in Savings
Add to Cart
Promotional products:
Multi-color beach balls give you big fun at a little price.
Each beach ball has six panels - red, blue, green, yellow, orange and white.
Available in four sizes and feature a air-catch valve for easy inflation.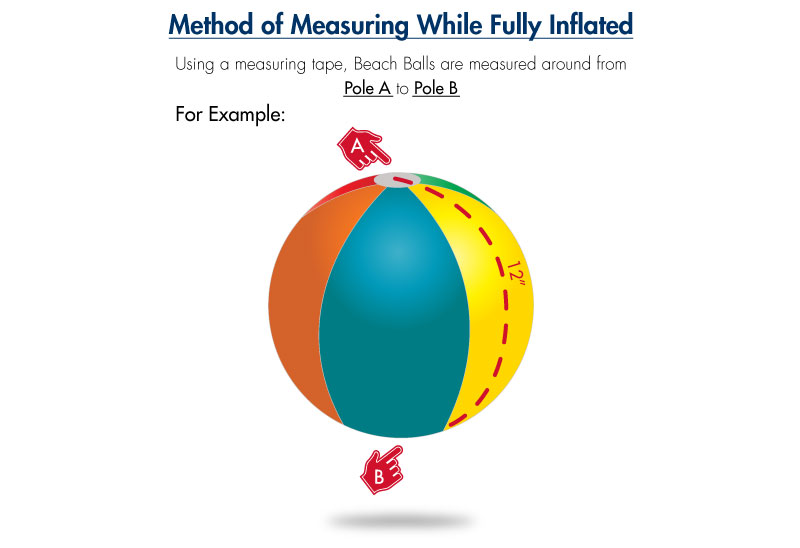 TO TOP
TO TOP
TO TOP
Customer Review:
(

6

)

5

12" Multi Colored Beach Ball
12" Multi Colored Beach Ball

12" Multi Colored Beach Ball

Aaron

IP:

129.65.217.*

11/30/2014

Liked the product it was the perfect size needed. All of my clients loved it.

---

(Did you find this review helpful)
12" Multi Colored Beach Ball

12" Multi Colored Beach Ball

Sabrina

IP:

165.6.217.*

11/30/2014

Arrived promptly and was what we should expected. Great idea for a marketing tool. Met expectations.

---

(Did you find this review helpful)
12" Multi Colored Beach Ball

12" Multi Colored Beach Ball

Oliver

IP:

168.214.205.*

09/29/2014

Item delivered as expected. Product was very nice looking for the cost. A great tool for team workshops ! Thank you AnyPromo for this!

---

(Did you find this review helpful)
12" Multi Colored Beach Ball

12" Multi Colored Beach Ball

Timothy

IP:

172.155.130.*

09/29/2014

No complaints at all. The product was greater than the quality expected.

---

(Did you find this review helpful)
12" Multi Colored Beach Ball

12" Multi Colored Beach Ball

Brendan

IP:

194.24.58.*

02/19/2013

Bought this for beach ball. I like it better than the 18", as did the teen group playing with it.

---

(Did you find this review helpful)
12" Multi Colored Beach Ball

12" Multi Colored Beach Ball

Andrea

IP:

198.99.220.*

02/19/2013

Great Quality. Everything was just as we requested. Fast shipping.

---

(Did you find this review helpful)