Dear Rosa, the pens have arrived and I couldn't be more pleased. They look good and write well. We'll be proud to use them and feel they'll really help to get our name before the public.You were a pleasure to work with (even when I ...more
-Carolyn Meeks, Lynchburg Literacy Council, Inc.
More Customer Testimonials

14" Baseball Beach Ball

http://www.anypromo.com/outdoor-leisure/sport-balls/14-baseball-beach-ball-p682804

(10)

Lock in Savings
Add to Cart
Promotional products:
Measurement is 1/2 the circumference when item is inflated, 14" inflatable beach ball designed to look like a baseball.
CHOKING HAZARD--small parts.
Not intended for children under the age of 3.
Actual size may vary slightly due to the production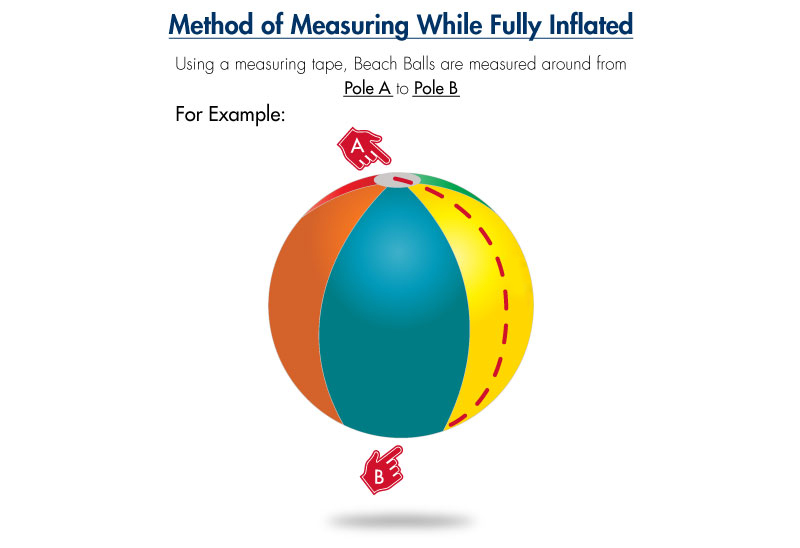 Companions:


Special Instructions:
Rush Service:
1) one color/location imprints only
2) Only Laser Engrave, Screen and Pad Print orders are available for rush service (No Debossing or 4 Color Process Heat Transfers)
3) USPS shipping not available on rush orders
TO TOP
TO TOP
TO TOP
Customer Review:
(

10

)

5

14" Baseball Beach Ball
14" Baseball Beach Ball

14" Baseball Beach Ball

Addison

IP:

69.173.83.*

11/30/2014

Outstanding, durable quality. Printing looks fantastic. Well we have not blown the balloons up yet, but the logo is great.

---

(Did you find this review helpful)
14" Baseball Beach Ball

14" Baseball Beach Ball

Kelly

IP:

165.97.84.*

11/15/2014

I absolutely LOVE AnyPromo Products! They are economical and the products are high quality! Product arrived earlier than expected and well packaged.

---

(Did you find this review helpful)
14" Baseball Beach Ball

14" Baseball Beach Ball

Jorge

IP:

148.61.84.*

11/15/2014

Huge hit! Everybody loved it! Need a new one for the upcoming year. I absolutely love this product.

---

(Did you find this review helpful)
14" Baseball Beach Ball

14" Baseball Beach Ball

Nicole

IP:

66.102.13.*

12/19/2013

Quality seemed to be ideal for the cost. It looks beautiful design and functionality. Great quality for the price!Pleasantly surprised.

---

(Did you find this review helpful)
14" Baseball Beach Ball

14" Baseball Beach Ball

Jenna

IP:

140.192.155.*

09/07/2012

This item turned out to be great. They look and feel great. All of our customer really enjoy them.

---

(Did you find this review helpful)
14" Baseball Beach Ball

14" Baseball Beach Ball

Marcus

IP:

24.129.189.*

08/05/2012

Looked great and turned out well. Quality exceeded our anticipation for that cost and our order was delievered quickly.

---

(Did you find this review helpful)
14" Baseball Beach Ball

14" Baseball Beach Ball

Udolf

IP:

87.253.30.*

05/22/2012

Good fast and quality work! The product is excellent.

---

(Did you find this review helpful)
14" Baseball Beach Ball

14" Baseball Beach Ball

Colson

IP:

64.48.30.*

05/22/2012

Buying was simple. Will order again in the future. Order came rapidly and was precisely what I purchased.

---

(Did you find this review helpful)
14" Baseball Beach Ball

14" Baseball Beach Ball

Malachi

IP:

216.18.214.*

04/20/2012

Great value. This item was very nice for that cost, high quality.

---

(Did you find this review helpful)
14" Baseball Beach Ball

14" Baseball Beach Ball

Winslow

IP:

143.127.40.*

09/02/2011

They came in a timely manner. They was purchased at a good price and did the job.

---

(Did you find this review helpful)