43%
OFF

Thanks Angel- you've been a pleasure to work with and I sincerly appreciate all of your help with the MANY questions I had. I look forward to continueing our relationship with Any Promo!
-Sarah- Springstone Patient Financing
More Customer Testimonials

Beach Ball

http://www.anypromo.com/outdoor-leisure/sport-balls/16-beach-ball-p666012

(13)

Lock in Savings
Add to Cart
Promotional products:
A fun way in which you can promote your business is by using beach balls. Sports balls that are customized with your businesses' logo will attract the attention of many people. They are a great way to promote your brand while enabling your target audience to have fun in your brand's name.

Promoting your business is made easy when you can imprint this 16 inch beach ball to reflect your businesses' logo. There are a great variety of eye catching colors that to choose.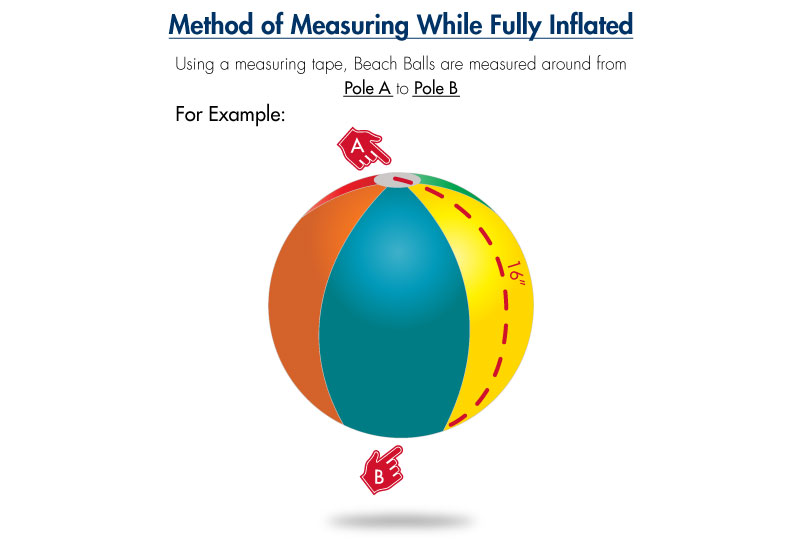 Companions:


Special Instructions:
Rush Service: Catalog Quantities Only. One Color And One Location.
TO TOP
TO TOP
TO TOP
Customer Review:

(13)

5

Beach Ball
Beach Ball

Adriana

IP:

144.190.37.*

08/07/2014

Provides a nice upgraded seemed to be well recieved by individuals who received them at our conference. very nice

---

(Did you find this review helpful)
Beach Ball

Michelle

IP:

72.14.229.*

07/12/2014

Got my order super quick and was just as I wanted! Thank you! the size was perfect for what we needed. All of our products came exactly how we wanted them.

---

(Did you find this review helpful)
Beach Ball

Margaret

IP:

64.14.117.*

07/09/2014

the item was perfect. For the price, I sincerely don't believe you could do better. Good job! The quality was great however it was still being very economical.

---

(Did you find this review helpful)
Beach Ball

Travis

IP:

151.202.52.*

07/04/2014

Everything came as advertised. I was actually pleasantly surprised with that. Turned out superbly. A really nice method to thank our clients.

---

(Did you find this review helpful)
Beach Ball

Sophie

IP:

70.34.62.*

06/28/2014

this is our trusted item. Good quality, very pleased.

---

(Did you find this review helpful)
Beach Ball

Olivia

IP:

66.207.24.*

06/10/2014

The pens came out to be what the pastor wanted. the price and service are very encouraging. Everything was handled very professionally. L Loved during business with you.

---

(Did you find this review helpful)
Beach Ball

Chase

IP:

209.10.237.*

05/27/2014

Great customer service. I felt comfortable that we would get our product on time and in good condition. the product is great, exactly what I expected. Love it.

---

(Did you find this review helpful)
Beach Ball

Melissa

IP:

137.164.168.*

05/27/2014

We bought this item several months ahead of the event due to the price and AnyPromo quality. Overall, I was very satisfied with my order. Thank you.

---

(Did you find this review helpful)
Beach Ball

Jackson

IP:

72.36.105.*

05/27/2014

The merchandise was very good quality. Everybody loved it. Cool and very eye catching and just the right size!

---

(Did you find this review helpful)
Beach Ball

Aubrey

IP:

24.178.99.*

09/30/2013

Price could have been a little better. Compared to others it was ok. The product was a lot more studier and was just better quality than the sample.

---

(Did you find this review helpful)
Beach Ball

Marcus

IP:

195.112.185.*

03/23/2013

Very good quality at an affordable price. The printing is really good.

---

(Did you find this review helpful)
Beach Ball

Cristian

IP:

199.193.8.*

03/23/2013

We'll certainly be ordering more later on. We're proud to provide them as marketing products.

---

(Did you find this review helpful)
Beach Ball

Kevin

IP:

63.86.90.*

01/06/2013

The students who received the product stated it was nice. Excellent imprint.

---

(Did you find this review helpful)