23%
OFF

Our project manager stayed on top of production delivering bags and waterbottles on time for our event. The bags and bottles had a complicated white layer but they were printed quickly and accurately without any work on our end! It felt ...more
-Thomas Budd
More Customer Testimonials

16" Multi Colored Beach Ball

http://www.anypromo.com/outdoor-leisure/sport-balls/16-multi-colored-beach-ball-p672017

(10)

Lock in Savings
Add to Cart
Promotional products:
16" Vinyl Inflatable Beach Toy in 6 Assorted Panel Colors.
Measurement is 1/2 the Circumference When Item is Inflated.
Beach balls are an ideal way to get your brand name out associated with fun in the sun, whether they're used at the local pool or beach or won as prizes at carnivals or fairs, they're sure to make an impression.
Actual size may vary slightly due to the production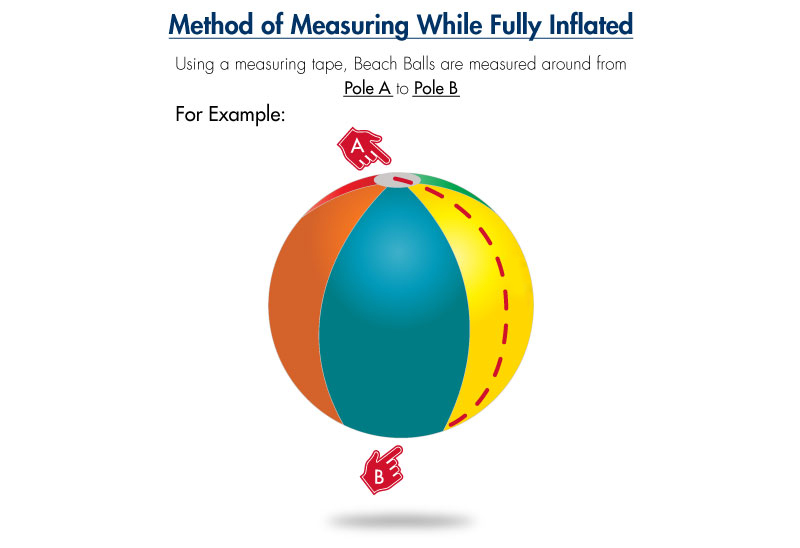 Companions:


Special Instructions:
Rush Service:
1) one color/location imprints only
2) Only Laser Engrave, Screen and Pad Print orders are available for rush service (No Debossing or 4 Color Process Heat Transfers)
3) USPS shipping not available on rush orders
TO TOP
TO TOP
TO TOP
Customer Review:

(10)

5

16" Multi Colored Beach Ball
16" Multi Colored Beach Ball

Kaitlyn

IP:

63.133.240.*

10/21/2014

Looks very professional... Inscription very obvious. Excellent product. Staff works with you to choose an imprint that is perfect for your needs.

---

(Did you find this review helpful)
16" Multi Colored Beach Ball

Brody

IP:

69.79.148.*

10/10/2014

Definitely recommend. I'm actually back to look for the same back but larger! These were sent timely and looked just as expected.

---

(Did you find this review helpful)
16" Multi Colored Beach Ball

Kiara

IP:

164.67.226.*

09/26/2014

this is our first order of this product. It arrived on time, as promised, and is what we were looking for. We are very happy with it.

---

(Did you find this review helpful)
16" Multi Colored Beach Ball

Claire

IP:

146.98.8.*

03/05/2014

Will re-order again. The children loved these.These were such as great hit, we will be ordering again.

---

(Did you find this review helpful)
16" Multi Colored Beach Ball

Johnathan

IP:

64.185.79.*

10/31/2012

I thought the product looked great and was of very good quality. The product was an unexpected, appreciated touch.

---

(Did you find this review helpful)
16" Multi Colored Beach Ball

Francisco

IP:

209.211.2.*

09/29/2012

Quality is good. Our employees are using them all the time. Top quality & great color options.

---

(Did you find this review helpful)
16" Multi Colored Beach Ball

Westcot

IP:

169.203.10.*

06/22/2012

The products are actually practical and cute. Much better than I expected! Thanks!

---

(Did you find this review helpful)
16" Multi Colored Beach Ball

Gerrilyn

IP:

170.7.227.*

04/08/2012

We'll certainly be using Anypromo with this next order! Service was excellent!

---

(Did you find this review helpful)
16" Multi Colored Beach Ball

Brittain

IP:

209.148.125.*

04/08/2012

Very Easy to customize, Top Quality Product, Reasonable Cost, All throughout. All participants were very impressed also it was practical too. It's a value.

---

(Did you find this review helpful)
16" Multi Colored Beach Ball

Braleah

IP:

68.75.200.*

09/19/2011

It was nice, came quickly and did what we expected it to.

---

(Did you find this review helpful)