We received the imprinted pens earlier this week. They're FABULOUS! Thanks again for such great service. I will be recommending your company to others.
-Cheryl Miller- Parcus Medical LLC
More Customer Testimonials

16" Patriotic Beach Ball

http://www.anypromo.com/outdoor-leisure/sport-balls/16-patriotic-beach-ball-p657199

(11)

Lock in Savings
Add to Cart
Promotional products:
Make a splash during your next marketing campaign with this customized American flag beach ball!
This 16" party toy inflates to an 11" diameter and features solid red and white panel and a blue one that includes white stars.
Offering an imprint area of 4" x 2 1/2" this colorful beachball can help increase visibility for your company name or logo.
Great for pool parties, beach outings, parks, and other summer time outdoor activities!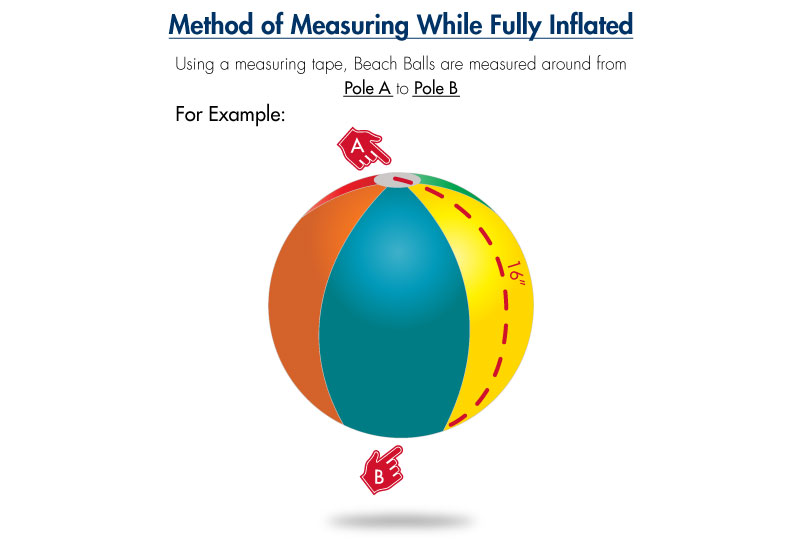 TO TOP
TO TOP
TO TOP
Customer Review:
(

11

)

5

16" Patriotic Beach Ball
16" Patriotic Beach Ball

16" Patriotic Beach Ball

Adriana

IP:

208.82.100.*

10/21/2014

Better than I expected. It was especially helpful that the system for ordering was quite easy! Have been very satisfied with both product and service! thank you very much!

---

(Did you find this review helpful)
16" Patriotic Beach Ball

16" Patriotic Beach Ball

Cooper

IP:

12.0.29.*

10/21/2014

They've been perfectly received. I am very pleased with the product.

---

(Did you find this review helpful)
16" Patriotic Beach Ball

16" Patriotic Beach Ball

Adrian

IP:

128.118.229.*

09/26/2013

Very pretty and nice! It's ok this time. but I will stress this in the future.

---

(Did you find this review helpful)
16" Patriotic Beach Ball

16" Patriotic Beach Ball

Arianna

IP:

66.255.181.*

09/26/2013

Very big hit. Design looked great! Just confirm your design placement. Printing came out very clear.

---

(Did you find this review helpful)
16" Patriotic Beach Ball

16" Patriotic Beach Ball

Karen

IP:

96.9.184.*

09/26/2013

Quality and purpose. Great product at a great price! We will certainly use AnyPromo more often!

---

(Did you find this review helpful)
16" Patriotic Beach Ball

16" Patriotic Beach Ball

Ellie

IP:

136.235.15.*

10/18/2012

Our principal gets these for our teachers and staff every year. The products were everything we expected.

---

(Did you find this review helpful)
16" Patriotic Beach Ball

16" Patriotic Beach Ball

David

IP:

24.127.220.*

09/16/2012

Product is great, exactly what we had asked for. Great job.

---

(Did you find this review helpful)
16" Patriotic Beach Ball

16" Patriotic Beach Ball

Lenny

IP:

74.219.156.*

04/19/2012

The product was perfect as well as good quality for the event. Everybody wanted them. We all like the products!

---

(Did you find this review helpful)
16" Patriotic Beach Ball

16" Patriotic Beach Ball

Elvina

IP:

66.208.27.*

04/19/2012

It's an item everybody stated they'd use. Quality of this product is great. It is a great product for giveaways to advertise our company name.

---

(Did you find this review helpful)
16" Patriotic Beach Ball

16" Patriotic Beach Ball

Lakesha

IP:

150.105.239.*

03/18/2012

Received lots of positive feedback. High quality, reliable product. Feel and look great. Item was nice quality and layout was obvious and readable.

---

(Did you find this review helpful)
16" Patriotic Beach Ball

16" Patriotic Beach Ball

Luke

IP:

152.41.232.*

11/03/2010

Our logo was crisp and clean with great turn-around time on the order. I liked that they don't feel cheap. They all like them.

---

(Did you find this review helpful)