43%
OFF

Dear Rosa, the pens have arrived and I couldn't be more pleased. They look good and write well. We'll be proud to use them and feel they'll really help to get our name before the public.You were a pleasure to work with (even when I ...more
-Carolyn Meeks, Lynchburg Literacy Council, Inc.
More Customer Testimonials

24" Beach Ball

http://www.anypromo.com/outdoor-leisure/sport-balls/24-beach-ball-p694504

(10)

Lock in Savings
Add to Cart
Promotional products:
24" Beach Ball.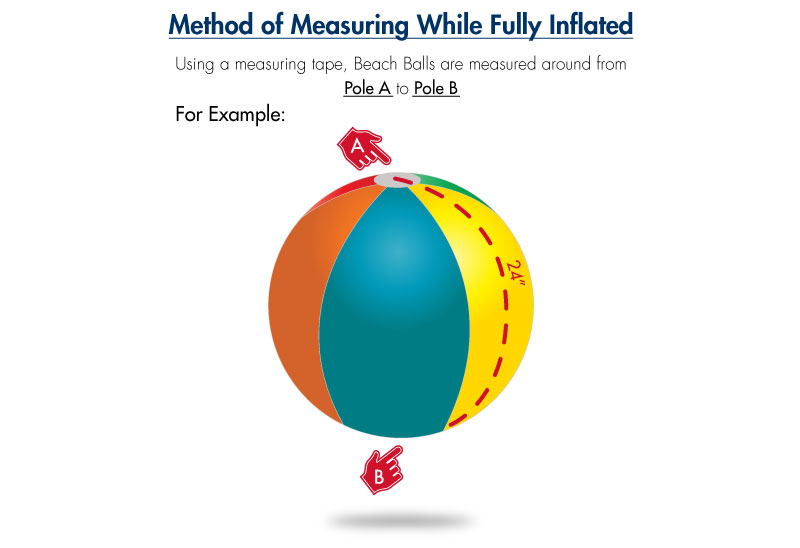 Companions:


Special Instructions:
Rush Service: Catalog Quantities Only. One Color And One Location.
TO TOP
TO TOP
TO TOP
Customer Review:

(10)

5

24" Beach Ball
24" Beach Ball

Amanda

IP:

195.112.191.*

11/02/2014

I'll likely order more later on. It's what we were looking for at a reasonable price.

---

(Did you find this review helpful)
24" Beach Ball

Bianca

IP:

170.225.17.*

11/02/2014

fits well with our promotion. the color is great and the logo is printed clearly and consistantly

---

(Did you find this review helpful)
24" Beach Ball

Timothy

IP:

24.105.223.*

06/27/2014

Product looks great and great value Product is very profesional and very helpful. An order was processed rapidly and were shipped rapidly.

---

(Did you find this review helpful)
24" Beach Ball

Antonio

IP:

208.163.110.*

06/27/2014

Loved everything! the best was the personal representative that followed up via email to check in and offer personal assistance.

---

(Did you find this review helpful)
24" Beach Ball

Hailey

IP:

164.74.147.*

06/27/2014

Good quality item. this product is durable and has worked well for us.

---

(Did you find this review helpful)
24" Beach Ball

Ricardo

IP:

99.21.246.*

05/25/2014

Great product all went well. the product was great and we are planning on a re-order.

---

(Did you find this review helpful)
24" Beach Ball

Cole

IP:

155.247.18.*

11/25/2013

Fantastic product and amazing customer support. Very practical, helpful and reasonable.

---

(Did you find this review helpful)
24" Beach Ball

Matthew

IP:

141.164.195.*

06/16/2012

The items within the pouch arrived a number of colors that the students loved. I truly appreciate the fast turnaround.

---

(Did you find this review helpful)
24" Beach Ball

Brittani

IP:

68.24.119.*

06/16/2012

They're acceptable for the affordable cost. The customers and employees loved it and the quality is excellent.

---

(Did you find this review helpful)
24" Beach Ball

Cabe

IP:

212.63.188.*

04/20/2012

I have been happy using this item which was purchased for our promoting needs. Certainly well worth the extra cash within the generic brand. I was very pleased with the quality of this item.

---

(Did you find this review helpful)