23%
OFF

I just want to say that AnyPromo is not just Any Promotional Company. They are a "10" out of "10" - a superior company that employs stellar associates and has a wide range of quality products. Talk ...more
-T.J Sally- Business Consultant- Law Firm of Marc L. Shapiro. P.A.
More Customer Testimonials

6" Multi Colored Beach Ball

http://www.anypromo.com/outdoor-leisure/sport-balls/6-multi-colored-beach-ball-p672021

(10)

Lock in Savings
Add to Cart
Promotional products:
6" Vinyl Inflatable Beach Toy in 6 Assorted Panel Colors.
Measurement is 1/2 the Circumference When Item is Inflated.
CHOKING HAZARD--small parts.
Not intended for children under the age of 3.
Actual size may vary slightly due to the production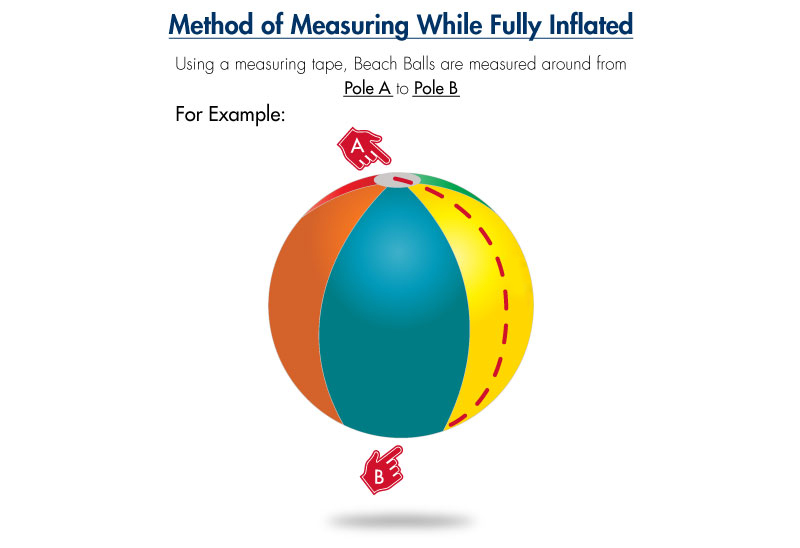 Companions:


Special Instructions:
Rush Service:
1) one color/location imprints only
2) Only Laser Engrave, Screen and Pad Print orders are available for rush service (No Debossing or 4 Color Process Heat Transfers)
3) USPS shipping not available on rush orders
TO TOP
TO TOP
TO TOP
Customer Review:

(10)

5

6" Multi Colored Beach Ball
6" Multi Colored Beach Ball

Karen

IP:

195.154.238.*

10/03/2014

Quality exceeded our anticipation for that cost and our order was delievered quickly. Good quality- they're quite sturdy and appear great!

---

(Did you find this review helpful)
6" Multi Colored Beach Ball

Aaliyah

IP:

148.167.45.*

09/26/2014

This is just one of my personal favorite items to giveaway. Looked good, the quality was better than expected.

---

(Did you find this review helpful)
6" Multi Colored Beach Ball

Raymond

IP:

66.31.238.*

09/26/2014

nice quality! It was delivered as promised and the design and color was just the way i ordered it.

---

(Did you find this review helpful)
6" Multi Colored Beach Ball

Jacqueline

IP:

194.117.102.*

03/05/2014

There was nothing we did not like. Looks great. Thank you so much and I will recommend you any chance I get.

---

(Did you find this review helpful)
6" Multi Colored Beach Ball

Kylee

IP:

207.233.200.*

10/23/2013

We were very pleased with the service and the quality of the merchandise. The products came out fine and were well accepted.

---

(Did you find this review helpful)
6" Multi Colored Beach Ball

Adam

IP:

66.158.17.*

10/23/2013

Precisely what I was expecting. This item is extremely awesome. Printing looks fantastic.

---

(Did you find this review helpful)
6" Multi Colored Beach Ball

Haley

IP:

198.111.171.*

02/14/2013

Excellent product and my clients love them. The product was precisely what we wanted.

---

(Did you find this review helpful)
6" Multi Colored Beach Ball

Hope

IP:

170.27.132.*

02/14/2013

Gave to supporting company contacts as holiday gift. They all seemed to like it.

---

(Did you find this review helpful)
6" Multi Colored Beach Ball

Madison

IP:

149.84.132.*

02/14/2013

The image is perfect in one color or full color. Very professional.

---

(Did you find this review helpful)
6" Multi Colored Beach Ball

Lydia

IP:

160.82.69.*

01/30/2013

This is just one of my personal favorite items to give out. They appear excellent.

---

(Did you find this review helpful)