27%
OFF

We came across AnyPromo.com by chance. We had been trying to find a company to handle our marketing promo needs. Being a small business we didn't need high quantities of items but still wanted a fair price for quality products. We found ...more
-Michelle Williams, Arizona Carpet and Restoration
More Customer Testimonials

10" Red, White and Blue Beach Ball

http://www.anypromo.com/outdoor-leisure/sport-balls/10-red-white-and-blue-beach-ball-p672018

(10)

Lock in Savings
Add to Cart
Promotional products:
10" Vinyl Inflatable Beach Toy in 3 Assorted Panel Colors.
Measurement is 1/2 the Circumference When Item is Inflated.
CHOKING HAZARD--small parts.
Not intended for children under the age of 3.
Actual size may vary slightly due to the production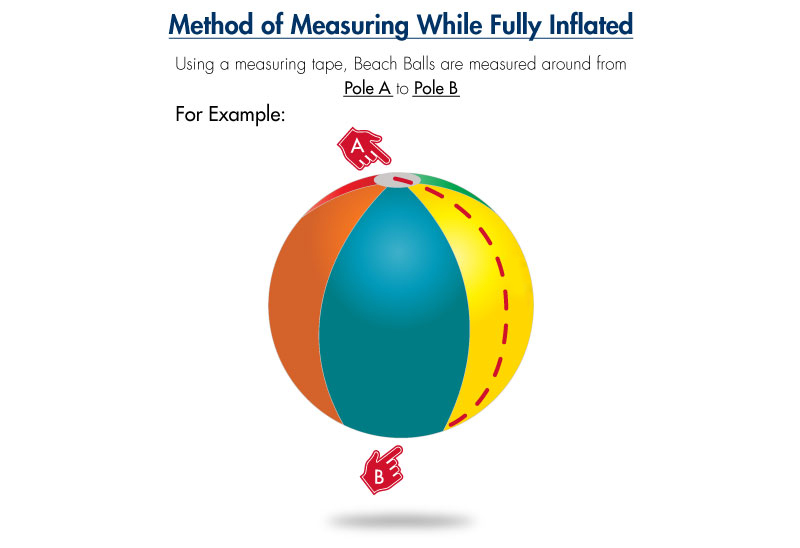 Companions:


Special Instructions:
Rush Service:
1) one color/location imprints only
2) Only Laser Engrave, Screen and Pad Print orders are available for rush service (No Debossing or 4 Color Process Heat Transfers)
3) USPS shipping not available on rush orders
TO TOP
TO TOP
TO TOP
Customer Review:

(10)

5

10" Red, White and Blue Beach Ball
10" Red, White and Blue Beach Ball

Ashlyn

IP:

212.63.190.*

11/30/2014

High quality product - loved by all who received! It was cost effective and of good quality. I haven't found anything I don't like about it thus far.

---

(Did you find this review helpful)
10" Red, White and Blue Beach Ball

Vincent

IP:

157.242.234.*

09/23/2014

Very pleased with the printing as well. Thanks! No problem with the product at all.

---

(Did you find this review helpful)
10" Red, White and Blue Beach Ball

Kyle

IP:

93.94.172.*

09/23/2014

We purchased these like a giveaway at our Annual Conference.

---

(Did you find this review helpful)
10" Red, White and Blue Beach Ball

Claire

IP:

68.168.8.*

03/05/2014

The logo turned out great the products are just what I was looking for and the printing looks great. Good job.

---

(Did you find this review helpful)
10" Red, White and Blue Beach Ball

Nicholas

IP:

144.166.247.*

08/05/2012

It looks fine, very sturdy and well. It's very portable.

---

(Did you find this review helpful)
10" Red, White and Blue Beach Ball

Claire

IP:

67.204.140.*

08/05/2012

High quality! Looks great with our logo. My clients are generally glad to get the product. Very professional and wealthy looking.

---

(Did you find this review helpful)
10" Red, White and Blue Beach Ball

Jonita

IP:

192.203.234.*

06/19/2012

The product was well accepted here by the folks who received them. Quality seemed to be ideal for the cost.

---

(Did you find this review helpful)
10" Red, White and Blue Beach Ball

Darwin

IP:

212.63.184.*

06/19/2012

Soo pleased with my shipment! Wonderful price!

---

(Did you find this review helpful)
10" Red, White and Blue Beach Ball

Jordan

IP:

206.61.9.*

06/04/2012

Our customers love the item. We had our logo imprinted on the item to remind customers of us. Thank you AnyPromo for helping me promote my company.

---

(Did you find this review helpful)
10" Red, White and Blue Beach Ball

Dulce

IP:

72.45.196.*

09/24/2011

A great item for our beach themed booth at the conference. Nice size, always fun to play with!

---

(Did you find this review helpful)