Hello Raquel, Just received my order. Great job to all involved!! I've been in marketing/advertising for 40 years. Never worked with a company as "savvy", professional, expertise and great communication and ...more
-Greg Pechauer - paylance
More Customer Testimonials

12" Multi Color Beach Ball

http://www.anypromo.com/outdoor-leisure/sport-balls/12-multi-color-beach-ball-p677218

(11)

Lock in Savings
Add to Cart
Promotional products:
Make a splash during your next marketing campaign with this customized multicolor beach ball! This 12" round party toy features panel colors of red, yellow, blue, green, orange, and white and inflates to a 7" diameter.
Includes imprint on white panel (addtl charge to imprint other color panels).
This colorful beach ball can help increase visibility for your company name or logo.
Great for pool parties, beach outings, parks, and other summer time outdoor activities!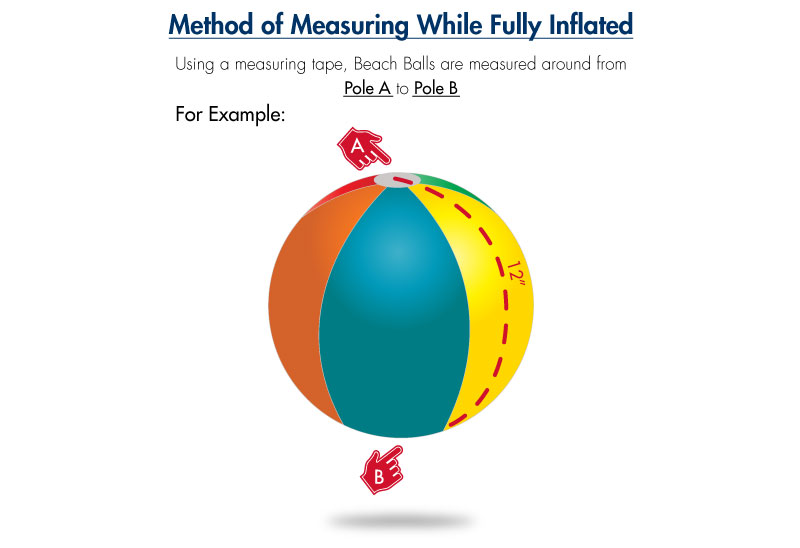 12" Multi Color Beach Ball
TO TOP
TO TOP
TO TOP
Customer Review:

(11)

5

12" Multi Color Beach Ball
12" Multi Color Beach Ball

Jocelyn

IP:

207.232.19.*

11/18/2014

I purchased the product as giveaways to our clients. We will definitely reorder. Excellent effect, great price, easy installation, Superior printing.

---

(Did you find this review helpful)
12" Multi Color Beach Ball

Caitlyn

IP:

151.196.245.*

09/21/2014

Perfectly-received marketing item. Received the product extremely fast. Great service.

---

(Did you find this review helpful)
12" Multi Color Beach Ball

Xavier

IP:

209.245.75.*

11/24/2013

The logo design came out great. these were a great! I was impressed with the quality. Thank you.

---

(Did you find this review helpful)
12" Multi Color Beach Ball

Caitlyn

IP:

130.218.60.*

11/24/2013

These also turned out great! The guys love them! Great product for keeping a business name available to customers. Quality!

---

(Did you find this review helpful)
12" Multi Color Beach Ball

Grace

IP:

63.82.86.*

11/09/2013

Look much better than the cost. They look just like I was expecting and the quality was great.

---

(Did you find this review helpful)
12" Multi Color Beach Ball

Oscar

IP:

24.162.142.*

09/03/2012

Everybody loved them plus they looked great. Great price and great quality. Arrived promptly and was what we should expected.

---

(Did you find this review helpful)
12" Multi Color Beach Ball

Zoey

IP:

143.207.142.*

09/03/2012

Adequate space for our promo. Friendly and efficient customer service. I was satisfied with the color of the product. Completed as expected.

---

(Did you find this review helpful)
12" Multi Color Beach Ball

Hannah

IP:

64.92.5.*

06/08/2012

Great product, nice presentation and also at a really affordable cost. The printing is crisp and detailed. An excellent cost with this product.

---

(Did you find this review helpful)
12" Multi Color Beach Ball

Lauriano

IP:

137.30.99.*

05/06/2012

I'll likely order more later on.:) Overall I was happy using the service. I received fantastic customer service. So simple to order and quick to receive. I always thought online ordering would take much longer and be much more difficult.

---

(Did you find this review helpful)
12" Multi Color Beach Ball

Berke

IP:

216.112.95.*

04/04/2012

Everybody was satisfied. Individuals are requesting them, I might have under purchased. The merchandise looks great and the imprint logo design is extremely nice.

---

(Did you find this review helpful)
12" Multi Color Beach Ball

Corby

IP:

152.11.133.*

08/07/2011

These were givaways during our customer appreciation day and everyone loved them. Absolutely beautiful !!!!!!!!!!!!! Everyone was very please to receive this gift.

---

(Did you find this review helpful)