11%
OFF

We purchased the upside down timers as giveaways and they were quite the hit at our tradeshow. Unique from everyone else, we got a lot of "Oh, that's neat." or "Oh, that's cool." from people that were coming by ...more
-Mary Hwang of Gridstore
More Customer Testimonials

16" 2 Color Beach Ball

http://www.anypromo.com/outdoor-leisure/sport-balls/16-2-color-beach-ball-p657195

(11)

Lock in Savings
Add to Cart
Promotional products:
Take your next marketing campaign to the beach with this customized two color beach ball! It features 6 panels of alternating colors of white and either blue or red.
Beach ball inflates to an 11" diameter.
Add your company name or logo and take them with you to your next corporate event or charitable fundraiser.
Great for pool parties, beach outings, parks, and other summer time outdoor activities!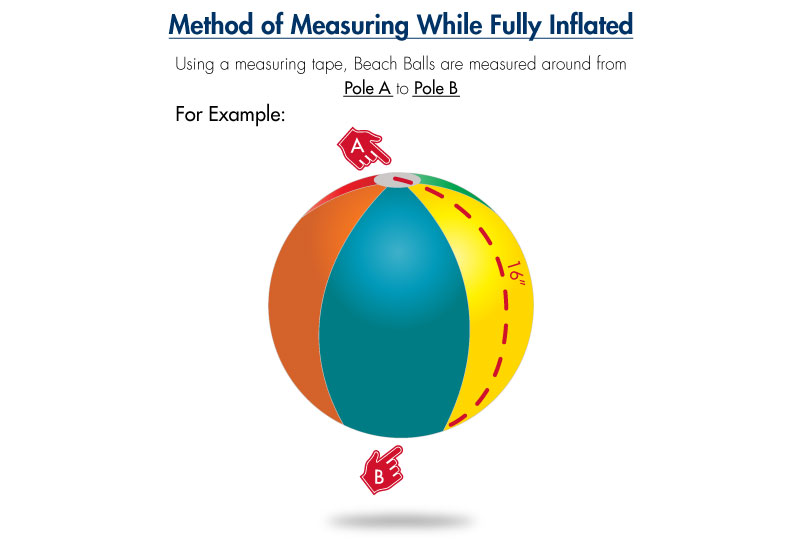 16" Beach Ball
TO TOP
TO TOP
TO TOP
Customer Review:

(11)

5

16" 2 Color Beach Ball
16" 2 Color Beach Ball

Payton

IP:

160.39.109.*

11/08/2014

We love the little guy!!! We always try to look for something different and it certainly worked. Fun!! I would pay for a better quality, but this is the best one i found. I recieved what I expected and it was shipped on time.

---

(Did you find this review helpful)
16" 2 Color Beach Ball

Jacqueline

IP:

66.240.4.*

11/08/2014

this ornament is high quality. AnyPromo did an excellent job working with me to customize my logo and the product arrived right on time. Now we take them along on presentations to hand out and we get repeated requests for them. Great product.

---

(Did you find this review helpful)
16" 2 Color Beach Ball

Stephen

IP:

64.233.70.*

11/14/2013

Happy with the appearance of our artwork. It turned out exactly as I had visualized and discussed with Rose. Looks great!!

---

(Did you find this review helpful)
16" 2 Color Beach Ball

Ivan

IP:

64.115.148.*

09/18/2013

It had a great quality which is important! and held the sponsor logo on great! it looks beautiful design and functionality. It is great.

---

(Did you find this review helpful)
16" 2 Color Beach Ball

Melanie

IP:

129.237.251.*

09/18/2013

You need to add some other product offerings to your catalog. Extremely pleased with this product.

---

(Did you find this review helpful)
16" 2 Color Beach Ball

Eva

IP:

128.194.206.*

08/12/2012

Great giveaway, everyone loves them. Great price! Precisely what I had in mind. The products were great!!!

---

(Did you find this review helpful)
16" 2 Color Beach Ball

Jonathan

IP:

141.114.206.*

08/12/2012

It's very helpful and also the logo design looks great. Quality product at a reasonable price.

---

(Did you find this review helpful)
16" 2 Color Beach Ball

Jeff

IP:

192.55.199.*

06/03/2012

The vibrant color would be a hit with junior high school children. Very practical item and elegant looking.

---

(Did you find this review helpful)
16" 2 Color Beach Ball

Arik

IP:

204.79.151.*

06/03/2012

The next day I gave a couple of the pens to some lawyer friend he purchased his own! Quick reaction to our order.

---

(Did you find this review helpful)
16" 2 Color Beach Ball

Noel

IP:

194.117.110.*

05/02/2012

Precisely what I was expecting after I purchased the product. The logo design looks fantastic. All of my clients loved it.

---

(Did you find this review helpful)
16" 2 Color Beach Ball

Marleigh

IP:

212.153.77.*

10/09/2010

This item looks wonderful with our company logo debossed on the front. The Beach Balls turned out fine and were well received.

---

(Did you find this review helpful)