As usual you are wonderful to work with. Thank you so much!
-Cindy Montano- Catalina Research Institute, LLC
More Customer Testimonials

16" Red/Wht/Blue Beach Ball

http://www.anypromo.com/outdoor-leisure/sport-balls/16-red-white-and-blue-beach-ball-p674033

(9)

Lock in Savings
Add to Cart
Promotional products:
16" red, white & blue inflatable beach ball. This colorful beach ball can help increase visibility for your company name or logo.
Great for pool parties, beach outings, parks, and other summer time outdoor activities!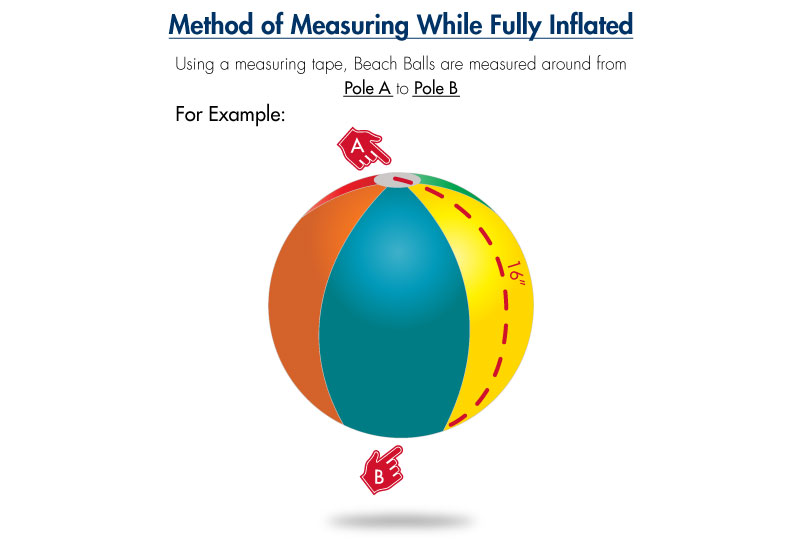 TO TOP
TO TOP
TO TOP
Customer Review:
(

9

)

5

16" Red/Wht/Blue Beach Ball
16" Red/Wht/Blue Beach Ball

16" Red/Wht/Blue Beach Ball

Brian

IP:

150.198.202.*

11/05/2014

I liked the color best. We were more than pleased with the service and the product. Thank you again so much. Give away at trade show potential customers very pleased with gift and brings back good memories

---

(Did you find this review helpful)
16" Red/Wht/Blue Beach Ball

16" Red/Wht/Blue Beach Ball

Madelyn

IP:

66.63.174.*

11/05/2014

Everyone wants one they keep asking for more!

---

(Did you find this review helpful)
16" Red/Wht/Blue Beach Ball

16" Red/Wht/Blue Beach Ball

Caleb

IP:

164.216.238.*

09/22/2013

They didn't look cheap. These switched out extremely awesome. Everybody truly loved them.The logo design imprint is nice.

---

(Did you find this review helpful)
16" Red/Wht/Blue Beach Ball

16" Red/Wht/Blue Beach Ball

Bianca

IP:

159.229.238.*

09/22/2013

I truly thank your team ensuring me we would receive them on time. The imprinting is excellent.

---

(Did you find this review helpful)
16" Red/Wht/Blue Beach Ball

16" Red/Wht/Blue Beach Ball

Evelyn

IP:

69.56.239.*

09/22/2013

The merchandise was just as referred to and was what we expected. Precisely what I was expecting after I purchased the product.

---

(Did you find this review helpful)
16" Red/Wht/Blue Beach Ball

16" Red/Wht/Blue Beach Ball

Kylee

IP:

64.13.204.*

06/23/2013

Friendly and efficient customer service. The price was incredible, the turnaround time unbelievable. A very positive buying experience.

---

(Did you find this review helpful)
16" Red/Wht/Blue Beach Ball

16" Red/Wht/Blue Beach Ball

Katherine

IP:

24.131.68.*

06/17/2013

We have ordered this item many times in large quantities. Great product. The product was professional and useful.

---

(Did you find this review helpful)
16" Red/Wht/Blue Beach Ball

16" Red/Wht/Blue Beach Ball

Eric

IP:

24.75.240.*

04/18/2013

These products are great - they get a lot of attention at the conferences where we give them away - will continut to reorder them.

---

(Did you find this review helpful)
16" Red/Wht/Blue Beach Ball

16" Red/Wht/Blue Beach Ball

Emma

IP:

195.112.185.*

01/14/2013

The quality was good and the logo was perfect. Happy with the appearance of our artwork.

---

(Did you find this review helpful)