20%
OFF

Thanks Angel- you've been a pleasure to work with and I sincerly appreciate all of your help with the MANY questions I had. I look forward to continueing our relationship with Any Promo!
-Sarah- Springstone Patient Financing
More Customer Testimonials

16" USA Beach Ball

http://www.anypromo.com/outdoor-leisure/sport-balls/16-usa-beach-ball-p672019

(11)

Lock in Savings
Add to Cart
Promotional products:
Patriotic twist to the classic inflatable vinyl beach toy.
16" vinyl inflatable beach toy featuring alternating red, white and blue panels with white stars on color panels.
Measurement is 1/2 the circumference when item is inflated.
CHOKING HAZARD--small parts.
Not intended for children under the age of 3.
Actual size may vary slightly due to the production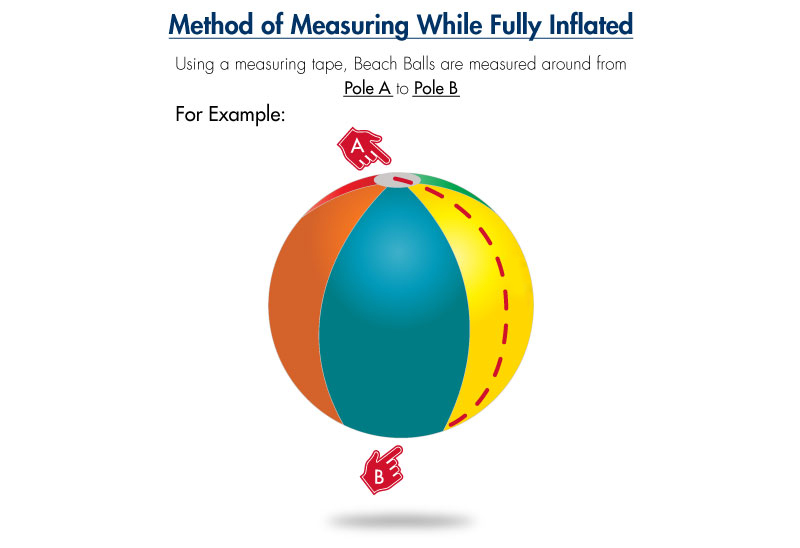 Companions:


Special Instructions:
Rush Service:
1) one color/location imprints only
2) Only Laser Engrave, Screen and Pad Print orders are available for rush service (No Debossing or 4 Color Process Heat Transfers)
3) USPS shipping not available on rush orders
TO TOP
TO TOP
TO TOP
Customer Review:

(11)

5

16" USA Beach Ball
16" USA Beach Ball

Harlak

IP:

216.25.171.*

05/17/2012

Bought this for beach volleyball. I like it better than the 18", as did the teen group playing with it.

---

(Did you find this review helpful)
16" USA Beach Ball

Janai

IP:

144.141.155.*

05/17/2012

Staffs love it! Not too big, not too small, colors bright, fits in pool. LOVE IT! Price about right.

---

(Did you find this review helpful)
16" USA Beach Ball

Halliwell

IP:

66.228.171.*

04/14/2012

Good size ball, Good logo imprinting!

---

(Did you find this review helpful)
16" USA Beach Ball

Kirk

IP:

130.178.93.*

04/14/2012

For our event we had a summer theme and this worked out pefectly for our give-away. Everyone was in line trying to get one. We are in the process of re-ordering for our next event!

---

(Did you find this review helpful)
16" USA Beach Ball

Dante

IP:

212.63.184.*

03/28/2012

Favorite item at the conference! Easy to fill with 'cans of air'. Great imprint area. Customer service worked with me to get the curve on my text just right. Great product!

---

(Did you find this review helpful)
16" USA Beach Ball

Lawly

IP:

152.20.143.*

03/28/2012

Very cute! Liked them!

---

(Did you find this review helpful)
16" USA Beach Ball

Aldan

IP:

41.221.176.*

03/13/2012

The product and price was just right. This was the best price I found online and will keep ordering from you as your staff is pleasant to work with and your prices are just right!

---

(Did you find this review helpful)
16" USA Beach Ball

Amsden

IP:

64.59.247.*

03/10/2012

SInce we have a pool this was a great item to give away and sell in our pro shop. Great for kids and teens (and adults but they'll never admit it!).

---

(Did you find this review helpful)
16" USA Beach Ball

Josilyn

IP:

24.143.45.*

02/25/2012

My group really liked the USA beach balls. We were using them as an incentive to get teenagers to fill out surveys. They were a big HIT!

---

(Did you find this review helpful)
16" USA Beach Ball

Yedda

IP:

71.229.177.*

02/25/2012

Absolutely loved these beach balls! Could not have asked for a better product to advertise our program!

---

(Did you find this review helpful)
16" USA Beach Ball

Sheila

IP:

65.79.26.*

09/07/2011

This item looks great and is fun for everyone.They were well done. Everything went well for us here.

---

(Did you find this review helpful)