14%
OFF

Rosa, thank you so much for your help in getting this rush order processed.  The items turned out GREAT and our clients LOVE them!!  I will definitely look at items from your company next year when we get ready to order gifts for the ...more
-Ronda Salazar, Connexus, Inc.
More Customer Testimonials

9" Basketball Beach Ball

http://www.anypromo.com/outdoor-leisure/sport-balls/9-basketball-beach-ball-p677217

(11)

Lock in Savings
Add to Cart
Promotional products:
9" Basketball inflatable beach ball.
Great for ball games!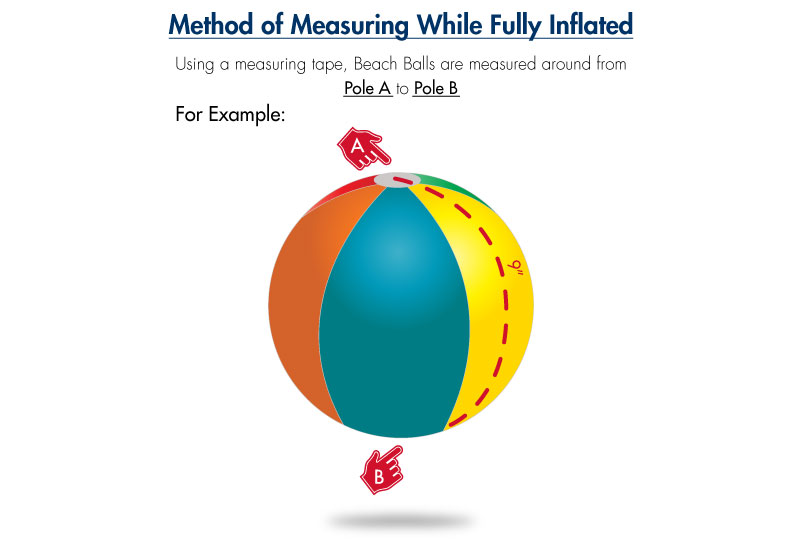 9" Basketball Beach Ball
TO TOP
TO TOP
TO TOP
Customer Review:

(11)

5

9" Basketball Beach Ball
9" Basketball Beach Ball

Kaylee

IP:

66.247.177.*

11/23/2014

Perfect price point and screen print quality. the price, imprinting, and the quickness of the delivery.

---

(Did you find this review helpful)
9" Basketball Beach Ball

Damian

IP:

66.218.72.*

10/21/2014

the quality of the product far exceeded my expectations, however it would have been helpful if the personalization prices were more clear on the website.

---

(Did you find this review helpful)
9" Basketball Beach Ball

Jada

IP:

207.232.20.*

11/19/2013

loved the personalized availability. they are very nice and I know the people receiving will be pleased with them. The product was greater than the quality expected.

---

(Did you find this review helpful)
9" Basketball Beach Ball

Shelby

IP:

195.112.184.*

11/19/2013

We were giving them away as small gifts. Very nice seem to be something which holds up.

---

(Did you find this review helpful)
9" Basketball Beach Ball

Molly

IP:

212.63.190.*

11/19/2013

Very nice promoting item and works well. With this title and logo design imprinted on our product. Thanks Easy, yet looks fantastic.

---

(Did you find this review helpful)
9" Basketball Beach Ball

Johnathan

IP:

72.45.249.*

08/20/2012

Thank you, I will use you again and again. I was very satisfied with the product we received from your company. Graphic design was good quality.

---

(Did you find this review helpful)
9" Basketball Beach Ball

Jordan

IP:

66.52.249.*

08/20/2012

We are using these as a give-away for our event this year. I've had others ask me where I got the AnyPromo because other organizations want to order them as well. Feels very reliable.

---

(Did you find this review helpful)
9" Basketball Beach Ball

Ferryn

IP:

158.91.35.*

05/29/2012

This item was perfect for our event. Our customer service rep was awesome.

---

(Did you find this review helpful)
9" Basketball Beach Ball

Hall

IP:

24.105.72.*

04/27/2012

Quality construction, helpful and nice design. Precisely what I needed!

---

(Did you find this review helpful)
9" Basketball Beach Ball

Balder

IP:

131.190.243.*

04/27/2012

Top quality for that cost. They looked professional and clean. They collapse nicely for storage and hold a great deal of products.

---

(Did you find this review helpful)
9" Basketball Beach Ball

Wilbert

IP:

64.142.90.*

09/08/2011

The ball is good. I was impressed with how vivid the colors were.

---

(Did you find this review helpful)