Thank you for your service. It was very efficient.
-Daniel Gil'Adi, Ph.D, Integra Consulting Team
More Customer Testimonials

16" Multi Color Beach Ball

(11)

Lock in Savings
Add to Cart
About this 16 Multi Color Beach Ball
:

Make a splash during your next marketing campaign with this customized multicolor beach ball! It features panel colors of red, yellow, blue, green, orange, and white (solid or translucent).
Beach ball inflates to an 11" diameter and offers an imprint area of 4" x 2 ½" to help increase visibility for your company name or logo.
Imprint is only available on white panel.
Great for pool parties, beach outings, parks, and other summer time activities!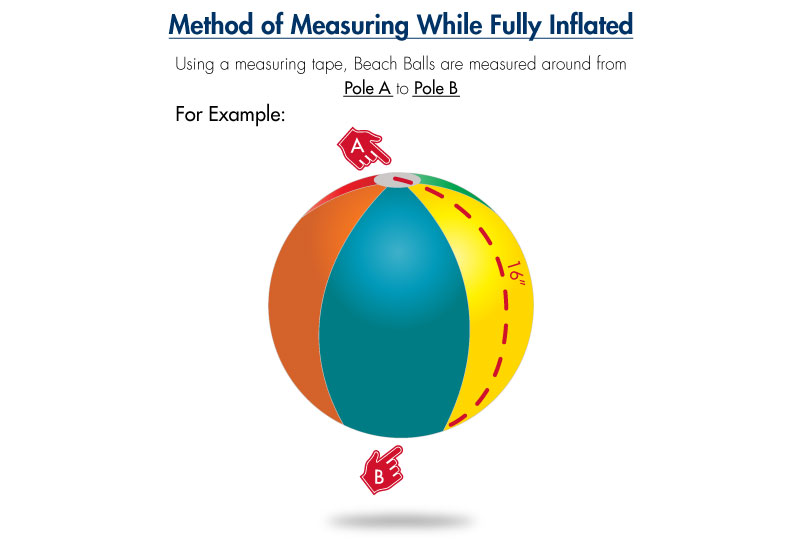 TO TOP
TO TOP
TO TOP
Customer Review:
(

11

)

5

16" Multi Color Beach Ball
16" Multi Color Beach Ball

16" Multi Color Beach Ball

Miranda

IP:

137.78.104.*

10/16/2014

Appreciated the great customer service. Love the large imprint area and how our logo stands out so crisp and detailed. Thank you for the great job!!!

---

(Did you find this review helpful)
16" Multi Color Beach Ball

16" Multi Color Beach Ball

Alexa

IP:

212.63.179.*

10/16/2014

High Quality Product! Everybody loves them! Purchased these product to hand out as a party gift this past year they were very popular and everyone wanted one.

---

(Did you find this review helpful)
16" Multi Color Beach Ball

16" Multi Color Beach Ball

Collin

IP:

64.108.46.*

11/29/2013

thanks, AnyPromo! Color shape and size of our own products

---

(Did you find this review helpful)
16" Multi Color Beach Ball

16" Multi Color Beach Ball

Lillian

IP:

192.154.41.*

11/14/2013

The product looks great. It is even larger than expected so that great. Our logo design looks great! Creates a pleasant giveaway and everybody likes them.

---

(Did you find this review helpful)
16" Multi Color Beach Ball

16" Multi Color Beach Ball

Samantha

IP:

64.253.192.*

11/14/2013

Efficient, professional service; Thanks! I definitely recommend AnyPromo for your custom logo products.

---

(Did you find this review helpful)
16" Multi Color Beach Ball

16" Multi Color Beach Ball

Sadie

IP:

74.50.5.*

10/08/2012

Your products are great overall and cost effective. GO AnyPromo! I believe everybody appreciated the gift.

---

(Did you find this review helpful)
16" Multi Color Beach Ball

16" Multi Color Beach Ball

Julian

IP:

192.11.222.*

10/08/2012

I really like how our logo came out. Very detailed and nice. The style is perfect. Enjoy it greatly.

---

(Did you find this review helpful)
16" Multi Color Beach Ball

16" Multi Color Beach Ball

Giselle

IP:

194.117.98.*

05/17/2012

The quality for that cost is outstanding. Everybody is really happy with this item.

---

(Did you find this review helpful)
16" Multi Color Beach Ball

16" Multi Color Beach Ball

Theresa

IP:

199.107.225.*

05/17/2012

High quality and also the prices to complement. Ideal for our event- simple to pick out our visitors inside a crowd.

---

(Did you find this review helpful)
16" Multi Color Beach Ball

16" Multi Color Beach Ball

Ramsden

IP:

24.56.83.*

04/14/2012

It had been precisely what I needed. I am happy using the product and quick processing and delivery.

---

(Did you find this review helpful)
16" Multi Color Beach Ball

16" Multi Color Beach Ball

Farren

IP:

137.36.232.*

10/17/2010

Writes great and everyone loves them. Again all the prouducts well received by our personnel and by the recipient.

---

(Did you find this review helpful)