43%
OFF

Thank you again for our terrific shirts. They were a huge hit! Here is a team photo with most of the team members wearing the shirt, as well as a candid of our unofficial team captain and a video of me running my dog Zen in one of ...more
-Cheryl
More Customer Testimonials

12" Beach Ball

http://www.anypromo.com/outdoor-leisure/sport-balls/12-beach-ball-p694502

(10)

Lock in Savings
Add to Cart
Promotional products:
12" Beach Ball.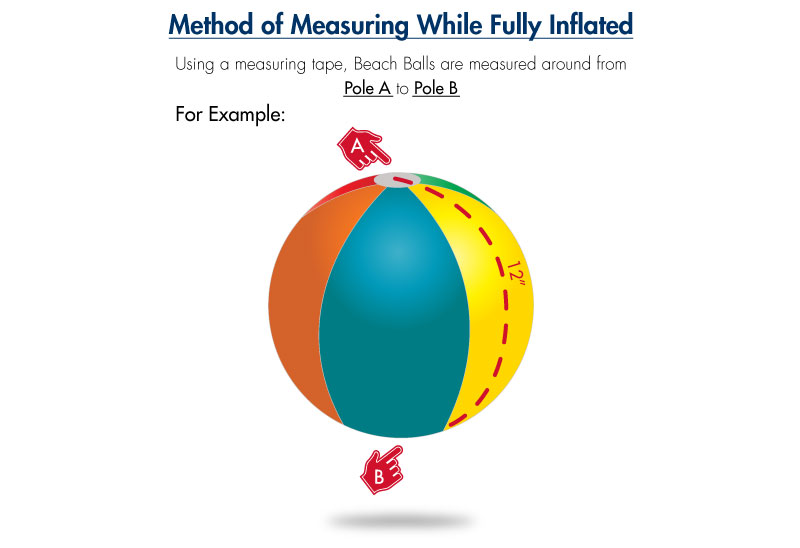 Companions:


Special Instructions:
Rush Service: Catalog Quantities Only. One Color And One Location.
TO TOP
TO TOP
TO TOP
Customer Review:

(10)

5

12" Beach Ball
12" Beach Ball

Kelly

IP:

64.247.19.*

11/29/2014

A good buy Wonderful size and color was everything expected.

---

(Did you find this review helpful)
12" Beach Ball

Bradley

IP:

65.88.112.*

11/14/2014

My clients were very impressed with the quality of the product and they have requested that future items be selected from Anypromo.

---

(Did you find this review helpful)
12" Beach Ball

Maxwell

IP:

156.2.181.*

06/13/2014

Loved the product greatly. It looked much better value than expected and was of outstanding quality. Nice to receive what we expected.

---

(Did you find this review helpful)
12" Beach Ball

Kaden

IP:

63.236.79.*

05/29/2014

Quick delivery. We were amazed by the quality of this product. It is convenient to pass out and benefits everyone-so wonderful marketing item overall

---

(Did you find this review helpful)
12" Beach Ball

George

IP:

24.199.112.*

05/29/2014

It was what I expected and a high quality item. Great promo! Looking forward to your monthly deals from now on. Good stuff.

---

(Did you find this review helpful)
12" Beach Ball

Cheyenne

IP:

93.83.79.*

05/29/2014

that was a very satysfying experience with AnyPromo and we will consider other purchases in the future. Thank you very much! Everybody loved them.

---

(Did you find this review helpful)
12" Beach Ball

Ashlyn

IP:

165.92.245.*

09/06/2013

My sales manager gave me wonderful service. Style appeared excellent!

---

(Did you find this review helpful)
12" Beach Ball

Eli

IP:

169.128.241.*

09/04/2013

Rosa was so helpful and nice. She was a treat to work with. The quality was what I was hoping it would be.

---

(Did you find this review helpful)
12" Beach Ball

Natalia

IP:

12.19.230.*

01/14/2013

It is a really big beach ball. The quality seems ok and it held air so I am happy.

---

(Did you find this review helpful)
12" Beach Ball

Margaret

IP:

170.203.58.*

01/14/2013

Item was high quality. We used these for decorations. Real Quick Ship and Excellent Pricing.

---

(0 out of 1 people found this review helpful. Did you?)