Promotional Lunch Bags & Coolers
At AnyPromo, we understand the importance of branding. That's why we offer a wide range of personalized lunch bags that are perfect for promoting your business. From branded cooler bags to personalized lunch boxes, we have a lunch bag to suit every need. So if you're looking for a promotional item that will really make an impact, look no further than AnyPromo's personalized lunch bags.
Lunch Bags & Cooler:
1 item total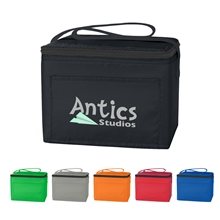 Made From Post Consumer Plastic BottlesRecycled Polyester (rPET) is Obtained By Melting Down Existing Plastic Bottles And Creating New Polyester ...