40,000+ Positive Reviews
Over 200,000 customers served
99% of the Fortune 500 Use Us
100% Satisfaction Guarantee
Shop with confidence. Our customer service team can take care of any issue. Learn more about AnyPromo's satisfaction and 110% price guarantee. We not only match, but also beat any competitor's online advertised price for the same promotional item.
Trusted To Grow the World's Biggest Brands
Apparel
Quality branded apparel can make an outstanding impression on your customers, team members, employees and everyone who will come in contact with your company. Custom apparel works to help grow businesses, nonprofits and any brand looking to take their marketing to the next level. Clothing imprinted with your company logo, taglines or messages can be used in many different ways. You can use promotional t-shirts as a giveaway to build customer loyalty, to get more buy-in to your message or brand, and increase sales, or you can use branded clothing within your company for employees to wear. You might even decide to sell custom clothing with your logo to your most loyal fans. Start with a simple t-shirt, Gildan crewneck sweatshirt, or heavy blend hoodie. We carry a wide selection of promotional athletic sportswear, hats, beanies, jackets, t-shirts, tank tops, accessories, business wear, infant apparel, pants, shorts and more. If you are planning an outdoor event, we also have products to help you make the most of your marketing effort. You can find many options for promotional outerwear at AnyPromo. Whether you are looking for promotional jackets with your company logo, or a promo poncho to give out during the rainy season, there is something to make a memorable and professional impression with your audience.
Our wide variety of promotional apparel for men, women, and juniors make great giveaways at trade shows, special events and almost any occasion! In an industry study, an estimated 55% of participants generally keep their promotional products for more than a year, and with apparel it can be even longer.
Promote your brand with a custom apparel from our wide selection of items. We've got what you are looking for!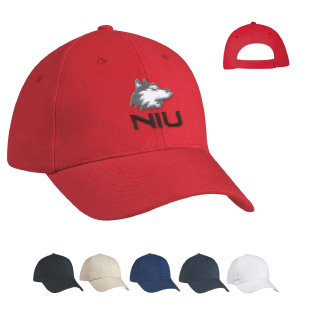 Hats & Beanies
Are you looking for a way to promote your business or organization? Promotional hats and beanies are an inexpensive, yet effective way to market your brand. They're great giveaways at tradeshows, conferences, conventions, and other events. You can also use them as promotional products in-store or online. We offer hundreds of promotional caps, promo hats and beanie styles that will suit any budget or promotion type! Our selection includes everything from classic cotton baseball caps to custom trucker caps to knit beanies with pom poms on top. We even have custom embroidered hats that can be personalized with your logo! With so many options available, it's easy to find the perfect product for your needs – no matter how big or small they may be. And if you need help finding what you're looking for, our sales team is always happy to assist!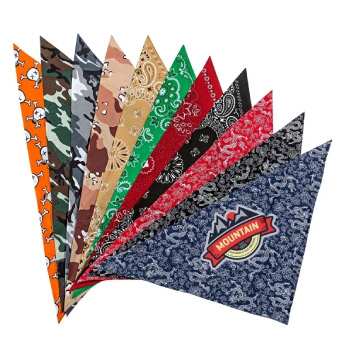 Accessories
Promotional apparel accessories are a great way to get your brand in front of people. Whether it's on the golf course, at the gym, or even just around town – our promotional apparel accessories will help you reach more people than ever before. We have everything from custom bandanas, gloves and bags, to printed scarfs and footwear. There is no better way for you to market yourself than with these amazing products! You can choose from hundreds of different styles so that everyone in your company can feel comfortable wearing them while they work out or play their favorite sport. Our promotional apparel accessories come in all shapes and sizes so there is something for everyone! They also make great giveaways at trade shows or other events where you need some extra attention drawn towards your booth. With our wide range of options, we are sure that we have what you need!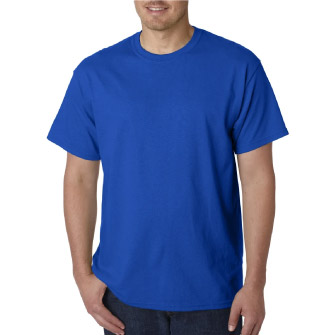 T-Shirts & Tank Tops
You need a promotional product that will help you stand out from the competition. Promotional shirts and tank tops are great for any event or occasion, so they're perfect for growing your brand. And with our wide selection of colors and styles, we have something for everyone. Our t-shirts and tank tops come in all different shapes, sizes, colors, and styles – so there's something for every budget! With Custom T-Shirts and Tank Tops as part of your marketing strategy you can be sure that people will see your brand every time they wear one of these items. It's a great way to get exposure for your company or organization without spending a fortune on advertising. If you want to grow your business then it's important to have a strong presence. It's important to make sure people remember who you are when they walk into their local store too! This is where Custom T-Shirts and Tank Tops come in handy because everyone loves wearing comfortable clothes like these around town – especially if those clothes feature their favorite brands!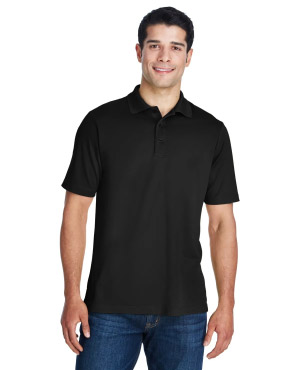 Business Wear
Promotional business wear and corporate t shirts are an effective marketing tool that can help you reach new customers, increase brand awareness, and boost sales. Our high-quality promotional products are great for businesses of all sizes. We offer free design services so you can create the perfect look for your logo or message on any item in our collection. You'll love how easy it is to order custom apparel online with us! With just a few clicks, we'll have everything ready to go – from designing your items to printing them and shipping them out as soon as they're ready. It doesn't get much easier than this! All our promotional clothing is made by skilled workers who take pride in their craftsmanship. So when you choose AnyPromo, not only will you be getting top notch customer service but also premium quality products that will last through years of use at work or play!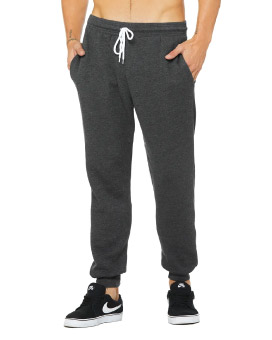 Pants & Shorts
Custom promotional pants and shorts work great for branding, especially in businesses that look to create a compelling experience for their customers such as restaurants. Promotional Pants and Shorts are the perfect way to get your brand in front of people. They're comfortable, stylish, and can be worn anywhere. You won't find another product like it on the market today. It's not just an amazing product but also an incredible experience you can have every day of your life. Our promotional pants and shorts are made from high-quality materials that will last through years gaining maximum impressions with your prospective customers and audience. And with so many styles available, there is something for everyone! Whether you want to promote at work or school, we have what you need right here at AnyPromo!
So Much More Than Promotional T-Shirts
According to the 2016 ASI impressions study, more than half of consumers across all age groups report owning a branded T-shirt. Our promotional apparel includes T-shirts, athleisure, uniforms, business attire, caps, beanies, headbands, jackets, footwear, accessories, and more. Our professional imprints look stunning on any custom pair of gloves, neck scarf, and snapback hat.
Designed for performance and fashion, it's no wonder consumers on average rank promotional apparel a whopping 70% in usefulness. Consumers ranked usefulness as one of the top features of a desired promotional item, so apparel hits home for most people receiving a promotional product. Attractive and enjoyable to have were features that were at a distant second and third place in priority of promotional items among consumers. Forge new low-cost impressions with the people who matter most by adding your branded apparel to the closets of your audiences. Conveniently search our site for a wide selection of promotional apparel and materials on sale now.
Different Custom Apparel Types
Peek at our fashionable and comfortable selection of promotional apparel items currently available. We are ready to help expedite your order, so give us a call!
Athletic & Sportwear
Business Wear
Hats & Beanies
Pants & Shorts
Flip Flops & Sandals
Arm Sleeves, Scarfs, & Accessories
Jackets & Coats
Cotton & Polyester Material
T-Shirts & Tank Tops
And much more
Sweaters
Promotional Outerwear, Business Wear, & Hats
Promotional bags, including tote bags, shopping bags, satchels, gift bags, drawstring bags, cosmetic bags, paper bags, duffel bags, briefcases, etc. make up the third largest slice of promotional industry sales by category. Bags are trending up in popularity each year. Ironically, this unique item has two very strong winning characteristics; they rank highly in their level of usefulness, and they have appeal to consumers. Check the Best-Selling Custom Apparel option to view our most popular trending clothing!
Promotional Outerwear, Business Wear, & Hats
Promotional bags, including tote bags, shopping bags, satchels, gift bags, drawstring bags, cosmetic bags, paper bags, duffel bags, briefcases, etc. make up the third largest slice of promotional industry sales by category. Bags are trending up in popularity each year. Ironically, this unique item has two very strong winning characteristics; they rank highly in their level of usefulness, and they have appeal to consumers. Check the Best-Selling Custom Apparel option to view our most popular trending clothing!
Top Sellers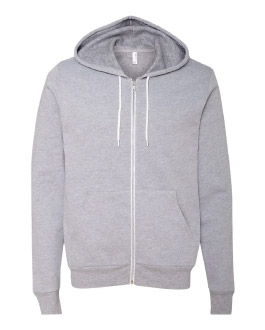 Full Zip Hoody
50% of U.S. consumers own promotional outerwear and fleece (ASI). Promotional full-zip or zipper hoodies are in high demand as companies do their best to increase employee engagement and build brand loyalty among their customers. It's great for all kinds of events and occasions. Zipper hoodies are perfect for clubs and organizations wanting to build a closer bond among their members. We at AnyPromo provide wholesale and bulk order custom branded hoodies so your company or organization can add promotional hoodies to your marketing and brand strategy. We are committed to offering reliable, useful products at low prices. Try our quality custom full zip hoody.
A few features of the knit full zip hoody:
Fashionable heather knit look with a kangaroo pouch pocket that includes a built-in media pocket
Contrast front zipper, contrast cover stitching and sleeve cuffs with thumb exits
Drops to hip length and includes shaped seams and a tapered waist for a more natural fit
Casual, cool and comfortable with a sporty style
Do more than just meet a potential customer! Create a unique brand experience at an affordable price. Order your Full Zip Hoody samples today!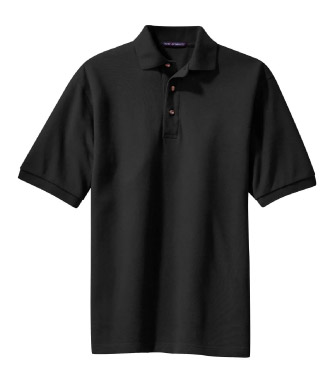 Custom Knit Polo Shirt
50% of US workers are constantly looking for the next job opportunity (ManpowerGroup Solutions).
Though employee retention is always a top management concern, this suggests that employee behavior and workplace ambitions is continuously changing. As U.S. workers continue to redefine the meaning of a better quality of life, employers are quickly realizing the meaning extends beyond the traditional boundaries of standard health care coverage and a matching 401k plan, alone. Recognition and employee appreciation are great ways to show employees how much the company actually cares and appreciates their decision in joining the team. Custom polo shirts are a great item to include in your promotional welcome kits to build loyalty with your employees and team members.
A few things about the ideal custom cotton polo shirts:
7-ounce, 100% ring spun combed cotton heavyweight pique (preshrunk)
Garment washed for softness
Features double-needle stitching throughout
Traditional, relaxed look
When unique brand experiences are created, followed by useful gift giveaways, impressions are forged with every use. Check out more about our custom polo shirts or contact us for help placing an order.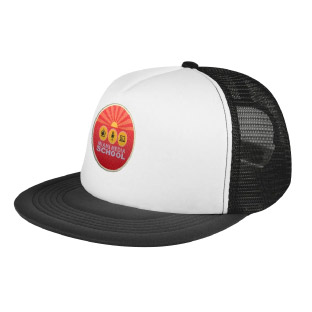 Custom Flat Bill Trucker Cap with Multi Color Choices
41% of U.S. consumers own promotional caps and head wears (ASI).
Consumers value how their hats and beanies look, feel, and if it protects them from weather conditions. This makes promotional hats and head gears a fan favorite year after year.
Top features of the custom flat bill trucker cap include:
100% Polyester foam crown
5 panels and a medium profile
Structured crown and flat bill visor
Affordable price, usefulness and a professional quality finish ensures the delivery of a quality promotional brand message.
We Would Love To Help You With Your Next Project
Call Us

Tel: 877-368-5678 (Toll Free)
Monday to Friday
6:00am-6:00pm PST

Chat With Us

Chat with one of our Customer Care
Rep online. This service operates:
Monday to Friday
6:00am-5:30pm PST