40,000+ Positive Reviews
Over 200,000 customers served
99% of the Fortune 500 Use Us
Trending Outdoor, Kitchen & Accessory Houseware
View All >
100% Satisfaction Guarantee
Shop with confidence. Our customer service team can take care of any issue. Learn more about AnyPromo's satisfaction and 110% price guarantee. We not only match, but also beat any competitor's online advertised price for the same promotional item.
Trusted To Grow the World's Biggest Brands
Houseware
Promotional houseware items can be powerful tools to help you get more brand name recognition and build a loyal following for your business or organization. People love to receive promotional products that have utility to them, where they will use it long-term at home or on the go. The type of custom houseware we offer include barbecue and patio products, bathroom items, promo bottles, jars and tins, candles and lanterns, cleaning and laundry products, coasters, dishware, kitchen utensils, lighters, and many more. We have almost three thousand houseware products you can customize with your logo or imprint and use as a giveaway or sell directly to your customers. Household products are a great way to be family friendly and make an impression on an entire household at once. We understand the importance of making your brand stand out, so we offer the lowest pricing in the industry where you can order personalized products in bulk at wholesale prices.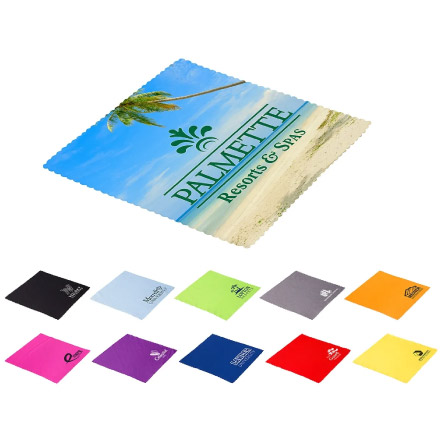 Cleaning & Laundry Promotional Items
We have hassle free cleaning promotional products for your business! Let AnyPromo.com be a part of the effort to grow and promote your brand! Customers who receive one of these personalized cleaning items will surely get a reminder about you every time they reach for their cleaning supplies. Whether that's at home or at work, you'll always have that knowledge your customers and audience remember you thanks to the great job you do with promotional product marketing. We offer many different kinds and styles or promotional laundry and cleaning products to choose from. Our customer service and designers are here to help you create a compelling promotional product you can be proud of and that effectively reminds people of you and your brand. Giving out useful promotional items can be a great way to engage customers with your brand. Cleaning and laundry items are excellent promotional tools for wellness and lifestyle brands.
As valuable everyday items, cleaning and laundry products can have a universal appeal and be useful for most industries and companies. They can help get your brand name into your customers' homes and promote brand awareness as they use these products in their daily lives.
There are many cleaning and laundry promotional items you can customize and share with customers. Popular products include custom sponges and shammy towels, lint brushes and lint rollers, and stain removal pens. You can also give out branded laundry promotional products like laundry bags and garment bags.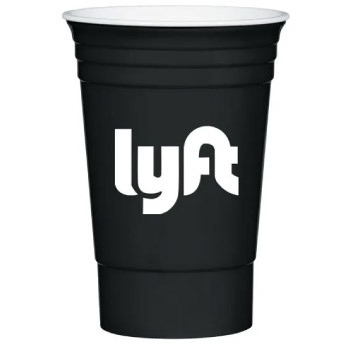 Decorations & Party Supply
With AnyPromo.com, you'll find promotional decorations and party supply that will surely get your next event noticed! From custom popcorn buckets and ornaments to balloons of all colors, we have everything for any occasion near- hand. Need more than just a few branded party items? We offer set packages with all the essentials so customers can be confident they're receiving products of high quality. On top of our great customer service and competitive pricing, what more could you ask for in a promotional item? We are here to help you every step of the way in launching your promotional product marketing campaign. Decorations and party supplies are essential items that make every party come alive. Creative decorations and party supplies will impress guests and help increase your brand recognition.
Branded decorations and party supplies are great for conferences, product launches, trade shows, company parties, and any number of other events. Beautiful decorations and supplies can help create a positive image of your brand and show your company's fun and exciting side. Decorations and party supplies also are very cost-effective, as you can use them again and again for future events.
You can send an important message about your brand and products to customers using your unique logo and design with customized decorations. Party supplies like tableware, glassware, guest books, balloons, and banners may be great options for your next event.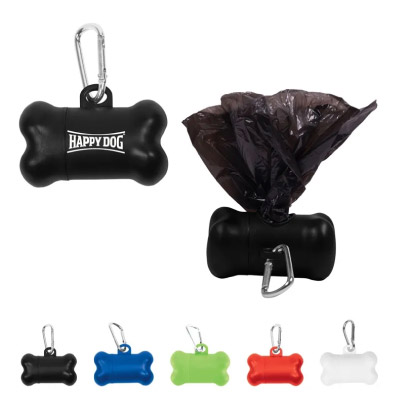 Pet Supplies
Take your marketing to the next level by gaining the trust and affection of potential customers with promotional pet supplies that you can customize with your logo. We have great pet products that's sure to make any pet lovers remember and appreciate you and your brand. Try our custom dog bowls, some are even collapsible for easy use on the go, or our branded tennis ball toys for dogs, or our litter bag dispensers that can remind your audience about your pet or family friendly business every time they take their dog out for a walk. Make the most of your marketing budget with our lowest price guarantee on all our promotional pet supplies and products.
Pet supplies can be meaningful promotional gifts for pet-related or other industries. Your customers' pets are close to their hearts, so they will value and use any gift that helps them take care of their furry friends. Pet supplies are a great way to get your brand name into your customers' homes and hearts.
Fantastic pet supplies to give out include collars, leashes, cat litter, pet toys, treats, and foods. Gifts for pets will help to show your company's care for your customers. Acts of kindness like this help generate more leads, reinforce your existing customer's loyalty, and ultimately improve your sales.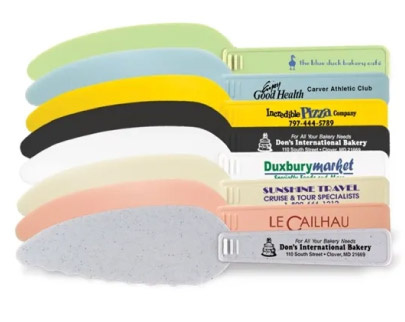 Kitchen Utensils
At AnyPromo we provide a wide range of kitchen utensils you can imprint your logo or company name and use in your marketing campaigns to get new customers! You can offer prospective customers fun and interesting utensils such as promotional jar openers, custom pizza cutters, ice cream scoop, or spice grinder. Whether you are promoting your restaurant, school, nonprofit, or business – these promotional custom kitchen utensils are great giveaway options to keep you top of mind for the people who matter most to your organization's success. Find a kitchen utensil that fits with your target audience and demographic so you can maximize the influence it helps you build for your brand.
If you are in an industry such as real estate, food service, education, or wellness, consider giving branded kitchen utensils as promotional gifts. Utensils that customers will see every day can provide a great way to improve your brand's visibility and exposure.
Many companies struggle to find promotional items that customers won't simply throw away. A useful gift like a kitchen product can be a great solution. Kitchen utensils will be helpful to most people and will be something customers are likely to use for a long time.
There are a variety of options for promotional kitchen items. When selecting the best utensils for your brand, consider items that connect to your business and fit your budget. Customized oven mitts, whisks, measuring spoons, silicone spatulas, and 4-in-1 bottle openers are just a few of our customers' favorite promotional kitchen utensils.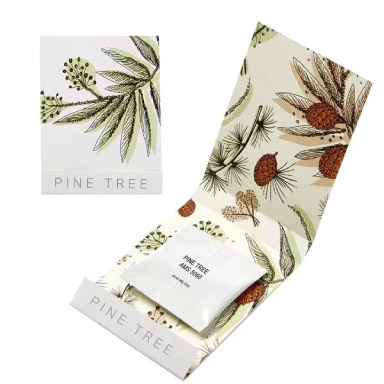 Plants & Accessories
Promotional plants are great for employee appreciation or showing your customers that you are a business that invests in nurturing it's relationships. You can order a custom plant pot, promotional seed packets, or personalized plants. We also have homeware accessories people can take home and make immediate use of or save for a camping trip – such as promotional matchbooks. There are a plethora of ways you can remind people of your brand while they enjoy their home life. We even carry promotional tea gardens you can share with your team and community to build your relationships. As people have been spending more time at home, growing houseplants has become a popular hobby. Plants and accessories can be unique and memorable promotional gifts that will help capture customers' attention and create a positive impression of your brand.
Promotional plants and accessories are great tools to send a message about your brand. For instance, plants can show your care for the environment, investment in personal growth, or dedication to creating beautiful spaces.
Custom desk-friendly plant kits like cute mini barrow or simple jar herb kits are irresistible promotional items to give out at events. Customers will also appreciate other accessories, such as branded water cans, watering carafes, planting pots or garden bags, or plant stands.
Promotional Houseware Items
Want your brand to be a household name? Give out some household promotional products from AnyPromo! When you do giveaways of houseware and kitchenware, you can be sure that people will repeatedly be engaging with your brand at home. Every time they use your promotional gift, they'll see your printed logo or custom design.
Giving away custom barbeque sets, pizza cutters, and pot holders are a great way to increase brand familiarity. When people receive useful items to use around the house or in the kitchen, they end up being kept for years. In fact, most established family homes in the United States have promotional potholders in their kitchens.
Whether you're looking for a decorative centerpiece or are mail-able promotional houseware gift, AnyPromo has a promotional item for the home to fit your needs.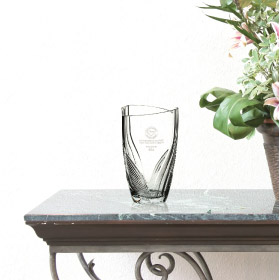 Looking for a fancy promotional houseware gift? We have crystal vases and bowls laser engraved with your custom design or logo.
If you want a promotional gift for the home you can send in the mail, check out our handy rubber jar openers.
Why do so many household brands trust AnyPromo for personalized kitchenware and other gifts for the home? AnyPromo is the best source for wholesale custom houseware and cooking-ware because not only do we stand by our product with a 100-day return policy, we guarantee the lowest online price.
Custom Housewares Make Useful Swag
With promotional products for the home, you have tons of customization options. Whether you're looking for laser engraved mason jars or screen printed pizza cutters, you're sure to find the perfect personalized houseware giveaway to represent your brand.
The 2 most common houseware customization methods are:
Screen printing, which involves applying one or more layers of ink to your custom houseware item through a custom-made mesh screen of your logo or design.
Full color printing, which involves a digitally printing a full color image on your promotional gift with CMYK (cyan, magenta, yellow, black) ink.
Most customers choose screen printed because it works will with budget friendly giveaways. Screen printed rubber jar openers are a customer-favorite of direct mail marketers because they fit in envelopes. That's why no mailer to new home owners or branding with the elderly is complete without being upgraded with a promotional rubber jar gripping aid.
When giving out custom kitchen, home, and yard items, we know how important it is for the imprint to be clear and distinct. We have a 100-day return policy so that you can shop with assurance you'll really get a quality logo on your product.
We also have a graphic design team at your disposal free of charge so that you don't have to be an expert to get a custom printed BBQ spatula or pet product.
Promotional Houseware of All Sorts
AnyPromo is the cheapest online source for custom branded home, pet, and kitchen products, guaranteed. If you find any of these branded household gifts customized cheaper anywhere else, we won't just match the price, we'll beat it.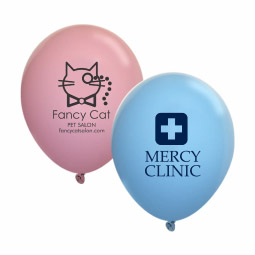 Looking to do a giveaway of classic kettle grills with a full color print of your logo? We've got the guaranteed lowest price.
Just looking for screen printed balloons? We've got the guaranteed lowest price on those too.
When buying household giveaways wholesale, we know how much our customers care about getting a really good deal. That's why if you find the same products customized at a lower price elsewhere, we'll beat the price by 10%. That's our best price guarantee.
We are dedicated to making promotional household, barbeque, and kitchen giveaways affordable. With AnyPromo's selection of budget-friendly kitchen and houseware products for customization and our lowest price promise, even small businesses can afford to promote their brand with bag clips, pot holders, coasters and more imprinted with their logo or custom design.
Trending in Promotional Housewares & More
Check out what our satisfied customers have to say about our custom printed houseware products:
"Excellent value for cost. Excellent imprint. Traveling and hosting stuff outdoors can be tricky. This was a nice surprise gift to our clients for their continued support." - Nathan
"Our order was perfect! The person we worked with was very courteous. Proofing was a positive experience as well. Any changes we requested were made immediately, which we appreciated. We will definitely order form AnyPromo again!!! For what I paid I was not expecting such a great product! Nice little freebie for our clients here in our clinic. Affordable and easy." - Allison
When finding your preferred source of custom houseware giveaways, we know customer service matters.
At AnyPromo, we believe buying promotional houseware and kitchenware with your custom logo should be as easy as possible. Buying promo coaster or BBQ tools for your company or organization should never be a hassle. Our customer support team is ready to help you find the right party favors or cutting boards to go with your branding.
You don't need to navigate our giant selection of bulk and wholesale branded houseware gifts alone.
Do you need a pizza cutter that matches your company or school colors? Give our promotional product consultants a call to find the perfect colored pizza slicer.
Are you looking for a jar opener with grip? Let us know, and we'll get a product specialist to assist you find the right rubber jar opener.
Trying to get promotional potholders on a budget? Let our customer service agents know how much you're working with, and we'll find potholders at the right price.
Still have questions about getting promotional household giveaways made with your logo or custom design? Call us at 1 (877) 368-5678 or hit "Live Chat" at the top of the page to get in touch with our friendly experts who can help you find the right promotional houseware product to spread your message.
Winning Promotional Housewares
According to a PPAI study:
75.4% of people who received a promotional product stated they thought the item was useful.
73% of people who used the promotional product they received said they continued to use it at least once a week.
Create unforgettable brand moments with promotional housewares. With more than 2,000+ promotional houseware items to choose from, our selection of colors, shapes, and prices takes the hassle out of finding high utility and affordable event giveaways! Search our stock for tons of high-quality options that are proven to make HUGE impressions, no matter the type of event.
The U.S. Promotional Industry continues to set the bar high when it comes to making a big brand impact. Click through a wide variety of inventory of promotional houseware items to help achieve your brand goals.
Save money and make a BIG hit at events with a huge selection of special priced promotional housewares. Great for many common everyday uses, custom houseware items rank high in utility value as they are centered around food preparation and eating, outdoor barbecue fun, restaurant grand openings, and much more.
History and reports show the main reason for keeping a promotional product is usefulness. In addition to high utility value, our custom products are durable, attractive, and offered at the lowest priced. Your target market will definitely appreciate them for years to come. Now is a great time to find the right gift for your next event giveaway!
We Would Love To Help You With Your Next Project
Call Us

Tel: 877-368-5678 (Toll Free)
Monday to Friday
6:00am-6:00pm PST

Chat With Us

Chat with one of our Customer Care
Rep online. This service operates:
Monday to Friday
6:00am-5:30pm PST