Promotional Outdoor & Leisure
40,000+ Positive Reviews
Over 200,000 customers served
99% of the Fortune 500 Use Us
Trending Outdoor & Leisure Promotionals
View All >
100% Satisfaction Guarantee
Shop with confidence. Our customer service team can take care of any issue. Learn more about AnyPromo's satisfaction and 110% price guarantee. We not only match, but also beat any competitor's online advertised price for the same promotional item.
Trusted To Grow the World's Biggest Brands
Outdoor & Leisure
Promotional outdoor and leisure products are great for marketing your service, brand or organization to active people, families, college students, and to the broader community. They help build brand name recognition and awareness. Custom outdoor products are perfect for helping to build a stronger connection, whether you are planning an outdoor concert or event, promoting a school, or showing appreciation to clients. We provide custom picnic blankets, camping and folding chairs, clear umbrellas, beach towels, lawn and garden items, fans, frisbees, sunglasses and sports equipment at wholesale prices so you can buy the right item for your audience. We make it easy to order your items in bulk or to order as minimal as possible from our production line. Outdoor promotional items get used when people are having fun, on vacation, or simply enjoying the day at the beach. They work well because people are in an enjoyable mood while they are using your branded products.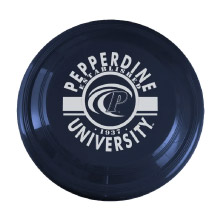 Frisbees & Flyers
Promotional frisbees and flyers are great to engage with potential customers and market to them with your brand on a fun family friendly product. We carry the best promotional flyers for you to find the perfect one to represent your brand. You can buy bulk frisbees or flyers and give them away at company events or picnics to show employee appreciation or to engage with people who might visit your booth at an outdoor event.
Find the color and style that fits your brand! You can send us your logo or we can custom design a graphic for your custom frisbee or promotional flyer.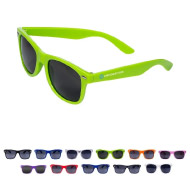 Sunglasses & Straps
Promotional sunglasses are a special kind of promotional product because it can be used in so many instances. People love to receive promotional custom color sunglasses because they have such a high utility. The people receiving your promotional shades can use them while out and about, driving, while in nature, while ridding their bike, or more. It's a versatile promotional product that can get you many impressions among the people around the person who received the item.
Custom printed sunglasses are a constant reminder to the person you gave them to about your brand and that you provide real value to them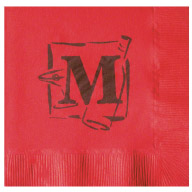 Napkins
Every interaction with your business or organization is an opportunity to enhance the brand experience people feel when they engage with you. Promotional paper napkins are a subtle yet quality way to make a solid brand impression. From having funny sayings to awesome designs, you can engage with your audience or customers to make them have a fun, enjoyable and memorable experience
This is especially useful for restaurants, catering companies, or organizations who have events serving large groups of people. Custom napkins are a simple affordable way to take your marketing up a level to stay in the minds of customers to get more repeat business.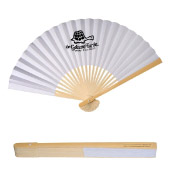 Fans
Custom fans are a great way to delight people while hosting or partaking in an outdoor event such as a concert, conference, or convention. Promotional foldable fans, mini fans, custom Japanese fans, and wholesale desk fans are just some of the many options we have available for you to personalize with your own logo or imprint.
You can affordably order fans from AnyPromo in bulk and receive our preferred wholesale pricing which is backed by our lowest price guarantee. If you find the same promotional fans or custom fans anywhere else online, we won't just match it – we'll beat the price.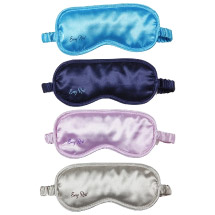 Camping & Outdoors
Whether your audience loves to camp outdoors or appreciates useful gifts they can use while on vacation, our custom sleep mask and outdoors promotional products can be the perfect product. Customize your branded sleep masks, compasses, pillows, foldable furniture, and outdoor bags to make the best impression possible on your potential customers. They are a meaningful way to say that they can sleep easy knowing that they are working with you.
Branded promotional products help to build strong impressions with your customers. We have hundreds of different kinds of outdoor gear you can customize for your marketing.
Outdoor & Leisure
The most memorable promotional giveaways are ones that are used for having fun.
When you give away products for outdoor adventures or leisure, you're giving away an experience. When people use your sunglasses, folding chair, or picnic blanket when they are out having a great time, your brand becomes associated with good memories.
If folks are having a great time out in the sun, they'll have an even better time with custom sunglasses to protect their eyes. When it's bright out and sunglasses are an afterthought to a day full of fun, you'll find that sunglasses are a very hot giveaway. That's why, whenever you see sunglasses being given out for free at the summer fair, everyone is wearing them.
Whether you're looking for a great outdoor gift worthy of a raffle prize or are handing out giveaways at an event, AnyPromo has an outdoor adventure related promotional product to fit your needs.
Kick off summer right by giving away a custom branded kettle grill or barbeque set for a lucky or high value customer.
Our budget-friendly polypropylene sunglasses not only offer full UV protection, they are recyclable and eco-friendly.
Why do so many schools, outdoor shops, and Scout troops trust AnyPromo for personalized outdoor and leisure giveaways? AnyPromo is the best source for wholesale custom branded outdoor fun because not only do we stand by our product with a 100-day return policy, we guarantee the lowest online price.
Promote the Great Outdoors with Promotional Gifts
With promotional outdoor giveaways, you have tons of customization options. Whether you're looking for screen printed folding chairs or pad printed sunglasses, you're sure to find the perfect personalized outdoor giveaway to represent your brand.
The 2 most common outdoor product customization methods are:
KScreen printing, which involves applying one or more layers of ink to your custom outdoor swag through a custom-made mesh screen of your logo or design.
Full color printing, which involves a digitally printing a full color image on your outdoor and leisure item with CMYK (cyan, magenta, yellow, black) ink.
Most customers choose screen printing because it works well on large quantity giveaways. Screen printed sunglasses are a customer-favorite of customers from all industries throwing outdoor events because every. That's why no summer festival attendee is fully equipped without being outfitted with a pair of promotional sunglasses.
When giving out custom sunglasses, frisbees, or folding chairs, we know how important it is for the imprint to be clear and distinct. We have a 100-day return policy so you can shop with assurance you'll really get a quality logo on your product.
We also have a graphic design team at your disposal free of charge, so you don't have to be an expert to get a custom printed outdoor giveaways that looks good.
All Types of Personalized Promotional Leisure Items
AnyPromo is the cheapest online source for custom branded outdoor promotional items, guaranteed. If you find any of these giveaways for outdoor events customized cheaper anywhere else, we won't just match the price, we'll beat it.
Do you want everyone to have a great time lounging in the shade? Check out our selection of market umbrellas to keep everyone having a great time out in the summer.
Do you want everyone to have a great time lounging in the shade? Check out our selection of market umbrellas to keep everyone having a great time out in the summer.
When buying outdoor products wholesale for giveaways, we know how much our customers care about getting a great deal. That's why if you find the same napkins, hand fans, sunglasses, or anything else at a lower price elsewhere, we'll beat the price by 10%. That's our best price guarantee.
We are dedicated to making promotional outdoor events affordable. With AnyPromo's selection of budget-friendly picnic and outdoor festival items for customization and our lowest price promise, even small businesses can afford to promote their brand with picnic blankets, fitness trackers, or folding chairs imprinted with their logo or custom design.
Trending in Promotional Outdoor & Leisure Products
Check out what our satisfied customers have to say about our custom promotional products for the outdoors:
"These blankets turned out to be awesome. They are really good quality and perfect for picnics. The back of the blanket is lined with vinyl. They also roll up and store very easy" - Bryce (Custom Roll-Up Picnic Blanket)
"Very pleased with these sunglasses! They are sturdy, and silk screen is excellent to showcase our library. Production & delivery time were better than expected." - Susan (Rubberized Sunglasses)
When finding your preferred source of custom sunglasses, umbrellas, or anything else outdoor-related, we know that customer service matters.
At AnyPromo, we believe buying fun giveaways for events with your custom logo should be as easy as possible. Buying promo frisbees, sunglasses, or picnic blankets for your company or organization should never be a hassle. Our customer support team is ready to help you find the right outdoor giveaway to go with your branding.
You don't need to navigate our giant selection of bulk and wholesale outdoor promotional products like picnic blankets or frisbees alone.
Do you need a folding lawn chair that matches your company or school colors? Give our promotional product consultants a call to find the perfect colored folding chair.
Are you looking for a beach blanket with attitude? Let us know, and we'll get a product specialist to assist you find the right beach towel.
Trying to get promotional cheering and spirit products on a budget? Let our customer service agents know how much you're working with, and we'll find sports cheering accessories at the right price.
Still have questions about getting custom promo products for outdoor fun made with your logo or custom design? Call us at 1 (877) 368-5678 or hit "Live Chat" at the top of the page to get in touch with our friendly experts who can help you find the right giveaway to spread your message.
Proven Promotional Outdoor & Leisure Products
Event planners commit a lot of planning and communication to do a great job, and we at AnyPromo want to deliver on helping make your event a success. Search our site for the right promotional gift to delight your audiences and easily order the branded outdoor items you need to deliver your brand clearly and effectively. Promotional outdoor and leisure products are proven to generate lots of impressions when used by the recipients.
We offer over 1,600 high-quality, attractive, and durable promotional products that provide a vehicle for outdoor-centric brand messages to express themselves among outdoor and leisure enthusiasts.
Simplify the process of finding the right promotional products, and achieve your brand visibility goals. Research shows that America loves durable and attractive products that can be used on a daily basis. Branded messages are best delivered on custom items people are proud to use.
Rather than spend all your time searching for a promotional product with the right balance of high-quality and lowest possible price, find your next event item with the help of a dedicated personal customer care representative (CCR) from our helpful team. Let's make marketing make cents!
Since trade show and event guests are bombarded with branded swag, it is extremely important to stand out with promotional products that look good and encourage frequent use. Take a sneak peek at a few of our top sellers. Perhaps you'll discover the inspiration you've been looking for. We're ready to help expedite your order, so give us a call!
We Would Love To Help You With Your Next Project
Call Us

Tel: 877-368-5678 (Toll Free)
Monday to Friday
6:00am-6:00pm PST

Chat With Us

Chat with one of our Customer Care
Rep online. This service operates:
Monday to Friday
6:00am-5:30pm PST