40,000+ Positive Reviews
Over 200,000 customers served
99% of the Fortune 500 Use Us
Best Selling Custom Technology Products
View All >
Featured Computer & Smartphone Accessories
View All >
Trending Promotional USB Flash Drives, Electronics & Technology
View All >
100% Satisfaction Guarantee
Shop with confidence. Our customer service team can take care of any issue. Learn more about AnyPromo's satisfaction and 110% price guarantee. We not only match, but also beat any competitor's online advertised price for the same promotional item.
Trusted To Grow the World's Biggest Brands
Promotional Technology & Electronics
Technology such as USB drive promotional products and custom AirPods, headphones and Bluetooth speakers can make strong impression on your customers, employees, fans, or students. Promotional technology items are seen as a high-value giveaways for both customers and team members who you want to appreciate. We provide quality promotional products so you can customize them with your logo or message. Personalized power banks, memory sticks, mobile phone chargers, torches, laser pointers are just a handful of the many high-value electronic promotional products we offer at wholesale prices. You can choose to offer branded products as a giveaway to your most loyal customers, as an incentive for people signing up, or sell them at an event. Employees and team members would love to receive a valuable gift such as custom printed AirPods or portable chargers. We make finding the right product for your next event or marketing campaign easy and seamless with our shopping guides. You can find items that have free setup, free rush production or simply look through our most popular technology items by checking the best sellers list.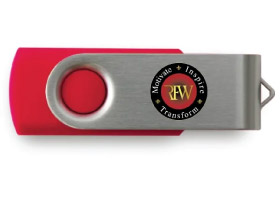 USB Flash Drives
Promotional flash drives and custom jump drives help you make a lasting impression on your customers and audience. Whether you are looking for customized flash drives for business or planning to provide custom usb sticks as a giveaway to university students with useful information preloaded on them, we have a wide selection for you to choose from and customize for your unique brand and logo.
These are great for educational institutions, nonprofits, insurance agents, lawyers, real estate agents, and many professionals to need to establish a reliable relationship with people. We offer quality usb flash drives and have cheap options available for smaller budgets.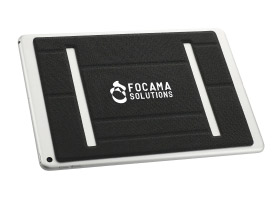 Computer Accessories
Another great promotional technology item type would be computer accessories. You can provide custom computer accessories with your brand name on them and grow your organization. These are great for offices and as giveaways to students and potential customers. We have a range of items from usb hub promotional products to promotional web cam covers and tablet covers to connectors.
By offering people branded computer accessories you are reminding them of your company every time they decide to use their computer or electronic device, so if your organization or business thrives with online interaction, these might be the promotional products for you!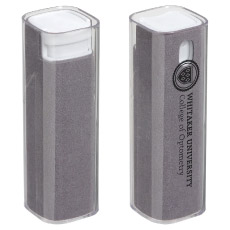 Screen Cleaners
Making a fresh clean impression has never been easier! Try our custom screen cleaner or lens cleaning cloth items to promote your brand and send a message that you know how to be helpful and make everything clearer for your audience. Promotional screen cleaners are a great way to have a more personal connection with your customer or audience, especially if you market your brand on an eyeglass cleaning cloth.
We even have promotional screen cleaner companion animals you can place your logo on that adds a friendly fun factor to your promotional marketing strategy. Brush or cloth, we have the screen cleaning tool you need to get your message out.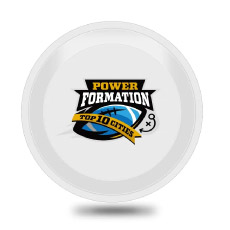 Smartphone Accessories
Promotional smartphone accessories can be a great tool to stay on top of mind when it comes to reminding people of you and your organization. Custom phone chargers, phone mounts, stands and wireless chargers all have great utility that people can enjoy for years and continue to benefit by interacting with your brand. Useful phone accessories go a long way because of how much people are using their phone on a daily basis.
The phone is a must-have item to go about business and modern life for most people, so offering a promotional product that enhances and improves their phone experience will directly impact their quality of life and they will know it was from you!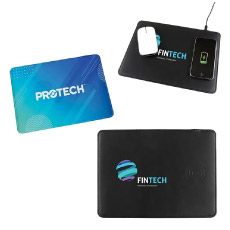 Mouse Pads
Promotional mouse pads help build brand name recognition with your audience. They are also fun ways to share your logo or slogan. Custom mouse pads are an excellent marketing tool that will help grow your brand. They're perfect for promoting at tradeshows, conferences and other events. And they make great giveaways at fundraisers, schools and community centers. Our custom mouse pads are the perfect way to market your business or organization.
They're great for promoting your brand, increasing awareness of your company and encouraging people to take action. We have many designs that can be customized with your logo, so you'll never need another boring old mouse pad for your business or organization again!
Promotional Technology
Nothing beats the utility of a promotional phone accessory someone will use every day, or even just in emergencies, like a USB power bank.
Great promotional tech products aren't just nifty, they become a branded improvement to quality of life. Whether it's a phone stand, power bank, or cell phone wallet, custom branded phone accessories can become an essential part of how people use their device. Likewise, promotional computer accessories, like comfortable mouse pads are great for the B2B space.
Promotional power banks, charging cables, and USB adapters are some of the best promotional products for any industry. When the inevitable happens, and someone's phone runs out of power, make sure they have a branded USB adapter or power bank on hand. One of the best brand impressions you can get is being there when someone needs a charge.
Whether you're looking for a special appreciation gift or are trying to give something away to everyone, AnyPromo has a custom phone accessory or tech product to fit your needs.
Promotional power banks store power in an internal battery and can be used to recharge a phone.
USB power banks are always appreciated to have "just in case."
Silicone cell phone wallets feature a pocket that sticks to the back of a smartphone and can be used for cash, credit carts, and ID cards. Cell phone pocket wallets are a great way to get brand exposure when someone takes out their phone.
Why do so many businesses trust AnyPromo for personalized phone and computer accessories? AnyPromo is the best source for wholesale custom printed technology products and accessories, because not only do we stand by our product with a 100-day return policy, but we also guarantee the lowest online price.
Promotional Technology Make Great Giveaways
With promotional tech items, you have tons of customization options. Whether you're looking for screen printed cell phone wallets or laser engraved USB drives, you're sure to find the perfect personalized tech accessories to represent your brand.
The 2 most common customization methods for tech accessories are:
Screen printing, which involves applying one or more layers of ink to your custom tech giveaway through a custom-made mesh screen of your logo or design.
Full color printing, which involves a digitally printing a full color image on your item with CMYK (cyan, magenta, yellow, black) ink.
Most customers choose pad printing because it prints reliably on a variety of surfaces. Screen printed cell phone wallets are a customer-favorite of a wide variety of industries because they get prominent exposure when a phone is taken out. That's why no consumer brand marketing team is completely equipped without a cell phone assessor with a screen print of your logo.
When giving out custom technology related giveaways, we know how important it is for the imprint to be clear and distinct. We have a 100-day return policy so that you can shop with assurance you'll get a quality product to showcase your logo.
We also have a graphic design team at your disposal, free of charge, so that you don't have to be an expert to get tech branding that looks good.
All Sorts of Custom Technology
AnyPromo is the cheapest online source for custom branded technology accessories, guaranteed. If you find any of these tech products customized cheaper anywhere else, we won't just match the price, we'll beat it.
Make a loud impression with high quality, high bass imprinted Bluetooth speakers with your logo or company graphic.
Give everyone clarity with microfiber cloths to wipe their glasses or smartphone.
When buying computer and phone accessories wholesale for giveaways, we know how much our customers care about getting an attractive deal. That's why if you find the same tech products at a lower price elsewhere, we'll beat the price by 10%. That's our best price guarantee.
We are dedicated to making promotional USB drives, Bluetooth speakers, and other tech items affordable. With AnyPromo's selection of budget-friendly tech giveaways and our lowest price promise, even small businesses can afford to promote their brand with advertising specialties like custom Bluetooth speakers and cell phone wallets.
Trending in Promotional Technology
Check out what our satisfied customers have to say about our custom tech products:
"Our design on the PopSocket turned out perfect. We are using them as a stormwater outreach tool to encourage clean water practices at a local Fall Festival." - Elizabeth (PopSockets Phone Stand)
"We received our cell phone pocket order yesterday - three days ahead of our deadline. I opened up one bag of the pockets and they look great! Your prices were the best I found online, the cell pockets are top quality (this is our second order) and your customer service is also amazing! I'm recommending that our firm use AnyPromo for our upcoming promotional item orders. Thank you very much!" - Linda (Silicone Cell Phone Pocket Card Holder / Wallet)
When finding your preferred source of custom tech-related advertising, we know that customer service matters.
At AnyPromo, we believe buying promotional tech items with your custom logo should be as easy as possible. Buying promo power banks or mouse pads for your company or organization should never be a hassle. Our customer support team is ready to help you find the right tech product to go with your branding.
You don't need to navigate our giant selection of bulk and wholesale promotional tech items alone.
Do you need a silicone cell phone wallet that matches your company or school colors? Give our promotional product consultants a call to find the perfect colored pocket wallet for phones.
Are you looking for a power bank with a lot of juice? Let us know, and we'll get a product specialist to assist you find the right emergency USB power bank.
Trying to get promotional headphones on a budget? Let our customer service agents know how much you're working with, and we'll find headphones or earbuds at the right price.
Still have questions about getting custom tech items made with your logo or custom design? Call us at 1 (877) 368-5678 or hit "Live Chat" at the top of the page to get in touch with our friendly experts who can help you find the right mouse pad, flashlight, or phone accessory to spread your message.
Winning Promotional Technology
With over 3,000+ promotional technology product options available, we want the search to be simplified. Marketing event planners deserve a little break here and there, don't you think? Our selection of colors, functionality, quality, and low price takes the hassle out of finding the right promotional items.
The promotional industry has set the bar high when it comes to expectations and experiential branding, so it's extremely important to stand out with your custom gift item. Historically, when considering impressions, making a BIG brand impact is directly related to an item's high utility value. It's easy to see why custom technology is poised to be the next BIG thing!
These event must-haves will be in high demand, with no signs of slowing down in the foreseeable future. Save money and make a BIG hit at events with hot promotional technology.
You'll love shopping with us! With many different imprint options available for easy branding, a search experience that enables you to quickly find just what you're looking for, and a passionate customer care representative dedicated to your account needs, you can't fail!
Win BIG this year! Generate impressions with undeniably high-quality and durable promotional technology from AnyPromo.
You will enjoy finding the promotional technology products that meet the expectations of your brand and audiences with so many different fantastic items to choose from.
Endear your target market with custom technology products.
We Would Love To Help You With Your Next Project
Call Us

Tel: 877-368-5678 (Toll Free)
Monday to Friday
6:00am-6:00pm PST

Chat With Us

Chat with one of our Customer Care
Rep online. This service operates:
Monday to Friday
6:00am-5:30pm PST