Promotional Trade Show & Events
40,000+ Positive Reviews
Over 200,000 customers served
99% of the Fortune 500 Use Us
Best Selling Custom Trade Show & Event Items
View All >
Trending Lanyards, Table Covers & Badges
View All >
100% Satisfaction Guarantee
Shop with confidence. Our customer service team can take care of any issue. Learn more about AnyPromo's satisfaction and 110% price guarantee. We not only match, but also beat any competitor's online advertised price for the same promotional item.
Trusted To Grow the World's Biggest Brands
Trade Show & Events
Promotional items are a must-have for trade shows and events, especially if your organization is the one hosting it! Personalized ID tags and holders, backdrops, and promotional lanyards are all essential for making a good im- pression at your event or trade show. If you are planning on having a booth or stall at an event, a promotional tent or backdrop would be best for you. You can pair your branded tent and booth with promotional giveaways such as business cards, buttons, flags, and pennants to make yourself more memorable with event attendees. If you are investing in a booth at an event, yet don't make the step to acquire the branded tools to make it worthwhile, then you are losing money and missing out on an opportunity to grow your business. Start with a custom table cover that has your logo so you can put your best foot forward, then get a few items that you can giveaway to people so you can attract and grow new business.
Find the Right Stationery for Your Brand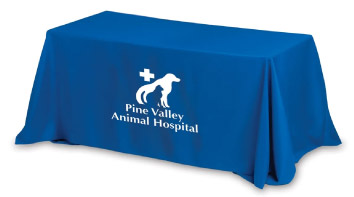 Printed Table Covers
Printed custom table covers are great for events like conferences, trade shows, and company gatherings. These are handy promotional items that can be reused and add value to your company on many occasions. You can make your design as straightforward or as complex as you like, with options from simple names and logos to printed photographs and complex patterns.
Custom printed table colors generally come in standard 6ft and 8ft sizes and can be printed with many different designs and colors. These products will help draw event attendees to your brand's table at a fair or conference. This can also encourage them to engage in conversation and learn more about your brand and your products and services.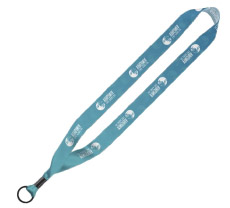 Lanyards
Lanyards are essential items in many offices, academic settings, other workplaces, and events. Lanyards can help you and your guests keep track of company employees and make it easy to identify individuals and responsibilities. With custom lanyards, you can also showcase your brand name, design, and any essential information.
Basic colored lanyards are always a good option. You can also buy more personalized options, such as lanyards that come with cell phone holders or specialty lanyards for specific times and events. You can even add useful products like lip balms or charging cables to lanyards, making them helpful multipurpose items.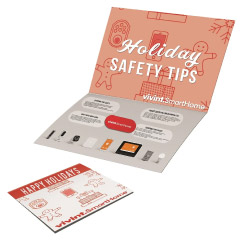 Business Cards & Accessories
Business cards are branding and networking essentials for many companies and individuals. With custom business card accessories, you can show off your brand name and information in creative ways. Choose from several products like branded insurance card holders, COVID-19 vaccination card holders, or business card holders complete with sticky notes and other useful items.
The simple shape of business card holders makes a perfect canvas for your brand name, designs, and information. You can also choose from different types like gift card holders in greeting cards, business card holders for desks, and rubber holders that stick easily onto the back of a mobile phone. You can also find several different styles and material options based on your budget and brand image.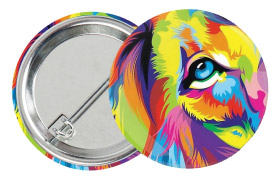 Buttons
Promotional buttons can show off your company name and branding in a fun and creative way. Many people wear buttons on their clothing and accessories for fun and self-expression, so a creative design can encourage them to share your brand and help boost your brand awareness. You can find buttons in various types, from buttons with safety pins to magnetic or flashing buttons.
Promotional buttons can show off your company name and branding in a fun and creative way. Many people wear buttons on their clothing and accessories for fun and self-expression, so a creative design can encourage them to share your brand and help boost your brand awareness. You can find buttons in various types, from buttons with safety pins to magnetic or flashing buttons.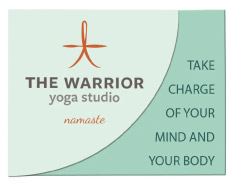 Printed Cards
Printed cards are a great way to share information about your brand. They can help customers learn about your services or alert them to special offers and sales. Depending on your business, you may want to use membership cards, brochures, or shelf-talkers to showcase your brand name, design, and image.
If you're looking to engage further with your customers, you may want to look at specialized cards. These can include medical tracking cards, cards with calendars, or printed charts to track different types of information. Paper products are always great promotional items because they are low-cost, portable, and easy to distribute.
Promotional Trade Show & Event Products
If you want to be seen at a trade show, you need to make yourself visible with vibrant table covers, great promotional giveaways, banners, and quality signage.
If you're hosting or exhibiting at a trade show, conference, or convention, you know that you're competing for attention with every other display. Anyone who is serious about their trade show presence will surely have a custom printed display and branded giveaways like personalized pens.
When someone has the best giveaway at a trade show, you'll see everyone carrying it around or wearing it. With the huge selection at AnyPromo, it's your chance to find a unique promotion that allows you to have the most coveted giveaway at a trade show.
Whether you're looking for a raffle prize or are trying to make sure everyone walks away with a branded gift, AnyPromo has a trade show promotional item to fit your needs.
Looking to make putting together an exhibit easily? We've got full trade show kits with table covers, folding chairs, canopies, and displays.
Looking to network? We've got business card sleeves to make a big impression when you hand out your business card.
Why do so many event organizers and exhibitors trust AnyPromo for personalized products for trade shows? AnyPromo is the best source for wholesale custom advertising specialties for tradeshows because not only do we stand by our product with a 100-day return policy, but we also guarantee the lowest online price.
Generate more Impressions at Trade Shows & Events
With promotional convention swag, you have tons of customization options. Whether you're looking for screen printed lanyards or full color dye sublimated booth covers, you're sure to find the perfect personalized trade show product specialty to represent your brand.
The 2 most common trade show promotional product customization methods are:
Screen printing, which involves applying one or more layers of ink to your custom printed product through a custom-made mesh screen of your logo or design.
Full color printing, which involves a digitally printing a full color image on your trade show giveaway with CMYK (cyan, magenta, yellow, black) ink.
Most customers choose full color printed table covers because a colorful display can catch the eye. Full color table covers are a customer-favorite of trade show exhibitors because they know that it's important to visually draw attention to their display. That's why no trade show display is complete without being adorned with a vibrant booth cover.
When giving out custom giveaways at a trade show, we know how important it is for the imprint to be clear and distinct. We have a 100-day return policy so that you can shop with assurance you'll really get a quality logo on your product.
Trade Show & Events
We also have a graphic design team at your disposal free of charge so you don't have to be an expert to get a custom dye sublimated table covers that looks great.
All Sorts of Promotional Trade Show Giveaways
AnyPromo is the cheapest online source for custom branded booth signage, branded exhibition supplies, and promotional products, guaranteed. If you find any of these same promotional products for trade shows customized cheaper anywhere else, we won't just match the price, we'll beat it.
When buying pens, tote bags, or table covers wholesale for giveaways, we know how much our customers care about getting a competitive deal. That's why if you find the same promotional products for events or trade shows at a lower price elsewhere, we'll beat the price by 10%. That's our best price guarantee.
We are dedicated to making promotional products affordable. With AnyPromo's selection of budget-friendly trade show giveaways for customization and our lowest price promise, even small businesses can afford to promote their brand with booth covers, cards, and signs imprinted with their logo or custom design.
Trending Trade Show & Event Products
Check out what our satisfied customers have to say about our custom trade show promotional products: "Very pleased with these lanyards. We order them all of the time for our employees in the field. They are perfect for badges and keys." - Elizabeth
"The rep helped me with our proof, ordering and then following up to make sure it got here on time--great job! Rosa was wonderful! She made sure that I received the items ordered by the time of my conference!" - Hunter
When finding your preferred source of custom giveaways for events, we know that customer service matters.
At AnyPromo, we believe buying promotional products for trade shows and conferences with your custom logo should be as easy as possible. Buying promo badges, buttons, or complete show packages for your company or organization should never be a hassle. Our customer support team is ready to help you find the right lanyard, badge holder, or table cover to go with your branding.
You don't need to navigate our giant selection of bulk and wholesale custom printed products alone.
Do you need a table cover that matches your company or school colors? Give our promotional prod- uct consultants a call to find the perfect colored booth cover.
Are you looking for a retractable badge holder? Let us know, and we'll get a product specialist to assist you find the right badge holder to make your exhibitors look cool.
Trade Show & Events
Trying to get promotional trade show signs on a budget? Let our customer service agents know how much you're working with, and we'll find printed signs and banners at the right price.
Still have questions about getting custom ID tags, badge holders, canopy tents, or anything else made with your logo or custom design? Call us at 1 (877) 368-5678 or hit "Live Chat" at the top of the page to get in touch with our friendly experts who can help you find the right printed product to spread your message.
Proven Promotional Trade Show Must-Haves
Companies update logos, fine tune their core values statements, or have a brand redesign from time to time to better serve and communicate with their audience. In situations like these, and others, call for immediate upgrades to booth themes and displays to show your organization's new or refined brand style and focus. Don't let your new marketing material and logo send a different impression than your table cover, it's going to make you lose out on opportunities and maximizing all the effort you put into creating a new brand experience. Your brand experience and interaction with your audience starts long before registered attendees grace your booth with their presence. It starts with the appeal of your booth, does it command the attention of the audience, and entice them to learn more about your brand.
Whether you're shopping with one trade show in mind, or a multi-city product launch campaign, we want to make your job a little easier by delivering plenty of low-cost, yet high-quality options on a platter, ready to serve! Before a brand can generate a lot of new customer impressions through a thoughtful gift, those responsible for the brand image must first consider the appeal and presentation of their booth to attract visitors in the first place. The thoughtfulness starts here and supports every other aspect of your event and brand marketing.
From custom table covers to personalized lanyards, and promotional dog tags, our products enable exhibitors to refresh old booth themes and catch the attention of event guests with vivid brand displays and accessories. After all, an exhibitor booth that fails to draw any attention is much like the tree that fell in the forest that nobody heard. Stand out and make noise this year!
Click through and shop our inventory of promotional event products on sale now.
We Would Love To Help You With Your Next Project
Call Us

Tel: 877-368-5678 (Toll Free)
Monday to Friday
6:00am-6:00pm PST

Chat With Us

Chat with one of our Customer Care
Rep online. This service operates:
Monday to Friday
6:00am-5:30pm PST