Promotional Food & Drink
Food & Drink:
5 items total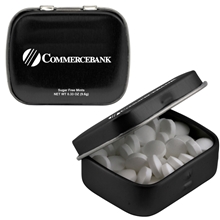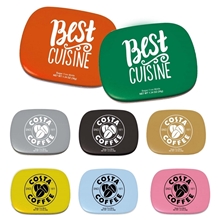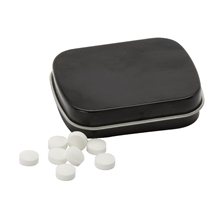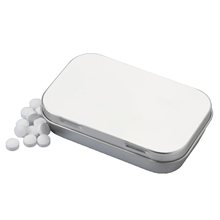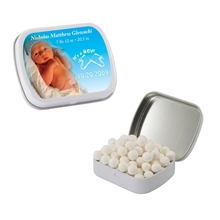 Food & Drink
Promotional food, drinks, and sweets can delight and wow your audience and customers! Whether you are hand- ing out promotional water bottles at an event or providing custom food and drinks, it goes a long way into making a lasting impression that they will remember for a long time. You can have promotional popcorn tins, peanuts , or branded M&Ms at a family focused movie night or event where you audience is looking for a com- forting and wholesome experience. This is especially effective when hosting educational events be it for a school, university or financial planner who is looking for ways to build trust and familiarity with guests at an event. Promotional food and drinks are also great ways to keep your employees or team members engaged as they work from home. Try a branded gift basket with chocolate covered pretzels, popcorn, cookies, nuts, or even dog treats for pets to enjoy. There are many options for how you can use food and drinks to boost your market- ing and employee appreciation goals.
Find the Right Candy & Drink Giveaways for Your Brand
They can lift mood and brighten your customers' day. This makes them great for improving someone's mood when they interact with your brand. Sharing custom candy and sweets with brand logos and iden- tity are perfect gift items to reward your clients or event attendees and make many people aware of your brand. You can share them during holidays, client meetings, as thank-yous, at trade shows and exhibi- tions, and more.
You can give the promotional chocolate away to customers or present it as delicious treats to guests at your events or trade shows. Adding promotional chocolate to your marketing campaign is a brilliant way of getting your business across to many people. With custom promotional chocolate, you can make a positive impression on your employees and potential customers and prospects. You can even develop greater loyalty from your ex- isting customers and promote your business among those you suspect are interested in your business. Choco- late is a cost-effective way of promoting one's business, and it's ideal for almost any occasion.
So, giving out promotional bottle water and beverages at conferences, product launch, trade shows, or exhibitions keep clients happy and create more awareness about your brand for far less than running TV ads. Additionally, branded promotional beverages and bottled water are perfect for summertime sales business promotion. You can donate promotional bottled water and bever- ages to sports teams or athletes during sporting events like charity runs. This makes people see your brand as one that is committed to assisting people in staying nourished and hydrated, thus increasing the audience's goodwill towards your brand.
Ultimately, promotional coffee and tea are a potent and affordable means of letting your potential custom- ers, event attendees, and existing customers know your company cares about their well-being, thus priori- tizing client satisfaction and building loyalty.