Promotional & Custom Keychains & Keytags
Promote your brand with personalized keychains from AnyPromo! Our custom keychains, logo keychains, and engraved keychains offer daily visibility, keeping your brand at the forefront. Choose from a variety of styles like fidget keychains, houseshaped keychains and round keychains. Maximize your impact with branded keyrings, promotional key rings, and custom keychains with logo. Explore unique options, floating keychains & saddle key tags for added distinction. Boost your brand presence!
Keychains & Keytags:
2 items total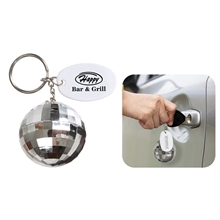 Add a touch of disco fun with our Disco Ball Key Chain, a unique party keychain for custom keychains with logo. These key chains feature a ...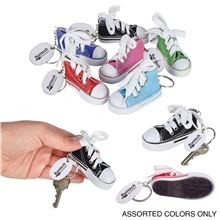 These retro, high top sneaker key chains feature realistic details, such as, a rubber sole, woven laces and fabric fitting. Imprint your company ...