Promotional Letter Openers
AnyPromo is your one-stop shop for custom letter openers that are sure to make a lasting impression. Our personalized letter openers are available in a variety of styles and colors, so you're sure to find the perfect one to match your brand. Plus, our plastic printed letter openers are a cost-effective way to promote your business or organization. Order promotional letter openers from AnyPromo today and you won't be disappointed!
Letter Openers:
5 items total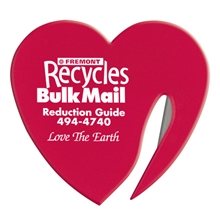 Safely, swiftly, opens all kinds of envelopes. Heart design enhances your special, message. Strong, one-piece, solid construction with a ...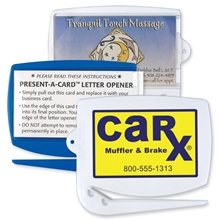 The Present-A-Card Letter Opener is the perfect mail slitter for anyone who wants to open their mail quickly and easily. With its sharp blade, ...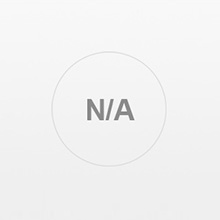 If you're looking for an easy and effective way to clean your computer and open your letters, then you need the Computer Brush Letter Opener. ...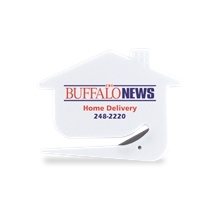 The Happy House Letter Opener is the perfect way to add a touch of whimsy to your desk. The house shaped letter opener blade is made of sturdy ...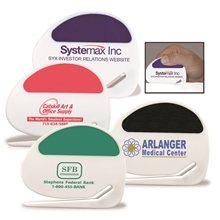 Looking for a pretty letter opener that will make opening your mail a pleasure? Look no further than the Sure-Grip Letter Opener. This handy tool ...