About this Value Polypropylene Totes:
Value Polypropylene Totes from AnyPromo are a customer-favorite budget tote for promoting at trade shows and other public events. These heavy duty non-woven polymer tote bags feature reinforced handles to carry a full load. The durable totes measure 13.5" x 14.5", making them great for all purposes from trade shows to grocery shopping.
This Polypropylene Tote Bag is very customizable to fit your branding. The tote bag is available in a variety of colors from lime to Carolina blue. The Value Tote is decorated with your choice of Screen Printing or 4 color process printing on an area of 8" x 8".
The Value Polypropylene Tote voted a "Top 100" item from our valued customers because nothing beats a classic. Standard tote bags are a big hit for any event because everyone needs to carry things. If you're looking for a budget friendly; yet eye-catching tote bag, this custom non-woven Value Tote Bag is for you.
About this Custom Non Woven Value Tote Bag 13.5 X 14.5:
A great way boost your brand and spread the word about your business at live events, trade shows and retail shops.
These colorful, attention-grabbing tote bags are customizable with your company's brand name or logo.
Made of durable and eco friendly 80 GSM Polypropylene material. It features reinforced handles that are 22" in length.
Sleek open tote with interior seams.
Screen Printing is available in a variety of colors.
All of our nonwoven poly is 100% recyclable and made of 40% pre-consumer recycled contents and 60% post-consumer recycled contents.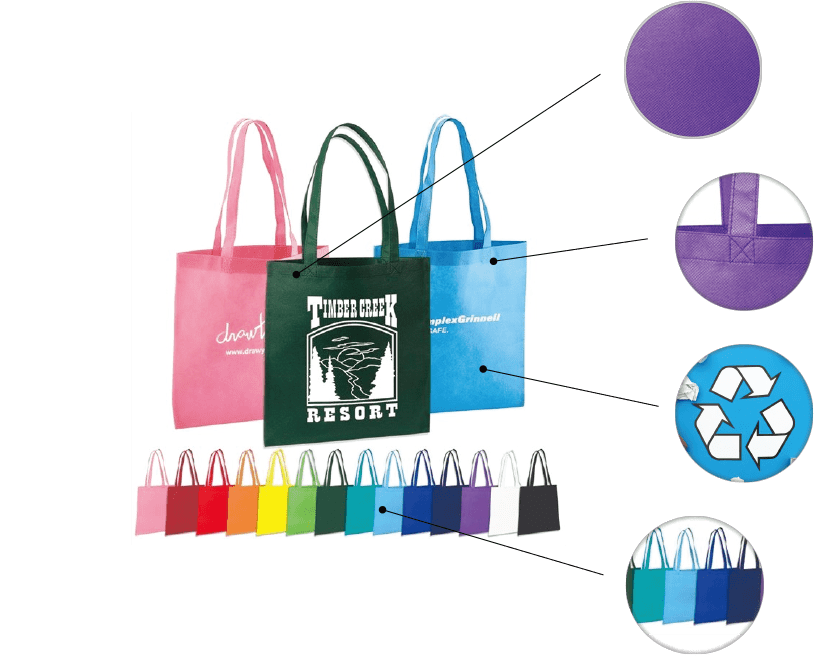 80 GSM Polypropylene
Reinforced 22" Handles
100% Recyclable
14 Different Colors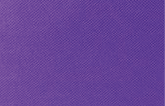 80 GSM Polypropylene
Made with 80 GSM nonwoven polypropylene which is exceptionally durable and can hold a surprising amount of weight.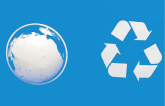 Environmentally Friendly
These tote bags are not just 100% recyclabe, but are made with 40% pre-consumer and 60% post-consumer recycled materials.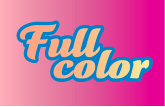 Full Color Available
Do you have a design with many colors, or want more shades? Full color (CMYK) heat transfer printing is available.