Giveaways Are Great For Business
Doing a giveaway is a powerful way to get some exposure or even earn revenue for your business.

We've asked businesses how doing a giveaway has benefited their operations. They not only responded with their stories but gave useful insights into how they got the most from their giveaways.

1. Get Organic Interest In Your Brand
Here is the classic paradigm on doing giveaways: If you freely give away cool branded swag, you'll start acquiring fans.
Zeotap
Zeotap understood the need for something cool, and decided to have and give away witty and attractive laptop stickers.
"There's a clear trend these days in which professionals that work at startups and even middle-sized companies use a lot of stickers to decorate their laptops – a new way to showcase personality and the things one cares about.

Since our company works with data – which some will say it's an abstract and boring industry – we decided to come up with some funny and original stickers that would follow a data-theme, without making our company name the main focus of it.

We distributed these stickers to all our clients when meeting F2F with them, and when we attended big industry events we made sure to bring some with us for prospecting. Another great strategy that worked for us was to include these stickers in events' welcome packs – the traditional welcome bag with goodies each attendee gets at the beginning of an event.

Finally, all of our company's employees, as well as our clients, were the best ambassadors of the stickers and our brand – since they all had them stuck on their laptops. This had an unexpected effect since prospects who would see them would complement them, ask for some and naturally, get interested in the brand that was behind them.

The stickers helped with brand awareness and with positioning our company as a disruptive and fun one."


Mariona Pratvila, Director of Global Marketing at Zeotap
2. Get Publicity
Doing giveaways can sometimes end getting you publicity. Sometimes, this can even snowball into more clout.
Museum Hack
Museum Hack does "renegade" museum tours that are sort-of like if a normal museum tour was commandeered by a funny, charismatic nerd who was passionate about history.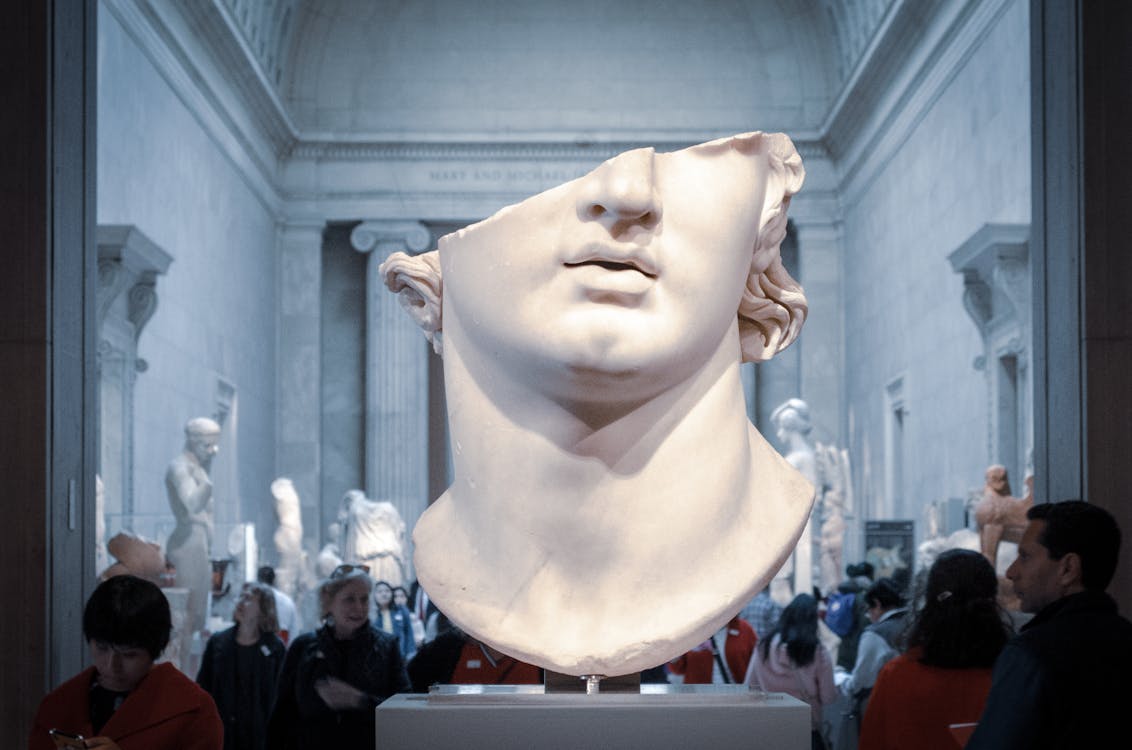 However, these are professionals, and it's not uncomfortably intense like when a museum tour actually does get commandeered by a Civil War reenactor that's too passionate about history.
"About two years ago we did a free giveaway to promote our "Game of Thrones" inspired museum tour.

A blogger wrote about the experience and a few months later Vogue got in touch; would we be interested in doing a private tour for Game of Thrones star Emilia Clarke?

Vogue did a major cover feature on Clarke, with our renegade tour as the backdrop. We saw an immediate bump in ticket sales, plus the valuable links and social shares that came from it."

Tasia Duske, CEO at Museum Hack

3. Get Followers on Instagram
One of the most popular goals for giveaways is getting social media engagement. If your company does an excellent job with Instagram branding, you're in a position to capitalize on it.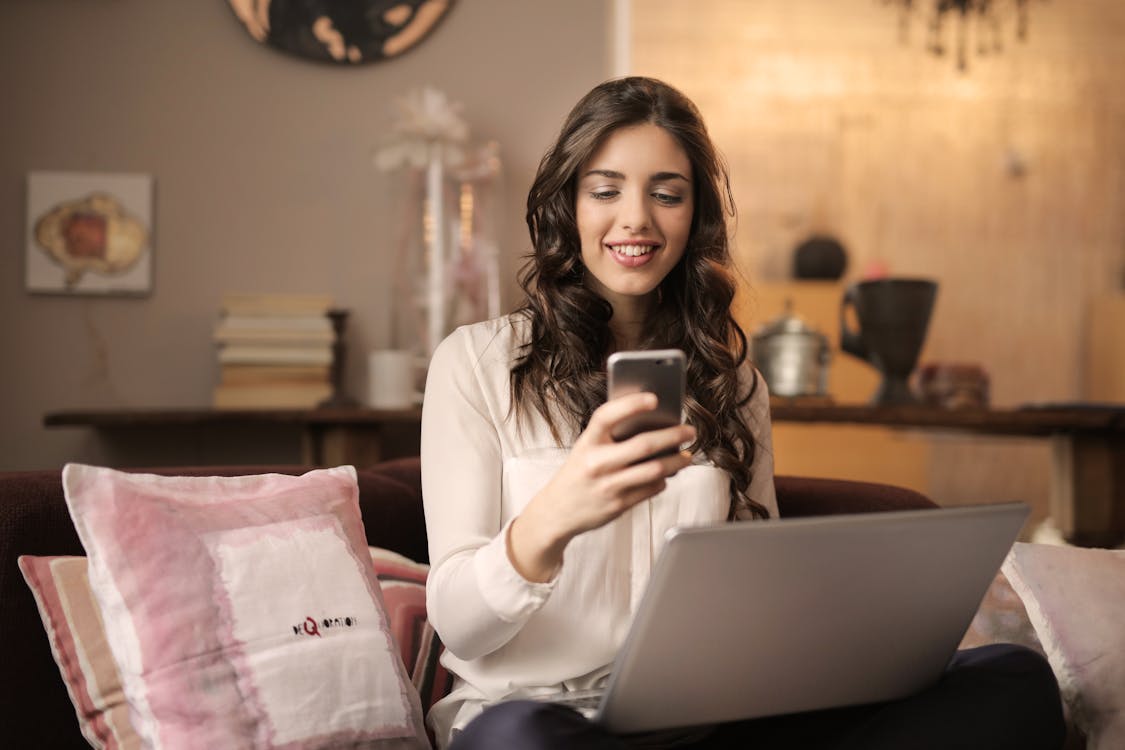 WE R CBD
WE R CBD makes CBD candy, tinctures, and vape cartridges. Their recent giveaway with an Instagram influencer resulted in both engagement and sales.
"Our company, WE R CBD, likes to collaborate with Instagram influencers within our niche once a month to host a giveaway. Giveaways allow us to build brand recognition, and grow our Instagram following at a rapid pace.

Our last giveaway was with an Instagram influencer who has 213k followers. We provided her with a jar of our CBD Gummies, and she posted a video on her Instagram account with our product. We provided the influencer with the requirements to qualify for the giveaway, which she included in the caption of the post.

The giveaway rules consisted of: liking the post, tagging 3 friends in the comments, and following our Instagram account (@wercbd) for a chance to win. We were able to gain 700 followers from this giveaway, and generate $2k in online sales from website traffic that came from Instagram."

Keeon Yazdani Chief, Marketing Officer at WE R CBD

4. Launch a Product
If you're launching a product, a giveaway can be a great way to generate buzz.
Free giveaways can also be used to bring attention to revenue-generating products.
Big Podcast
Big Podcast specializes in teaching people how to attract more people to their podcast. They used a giveaway to help them launch a book.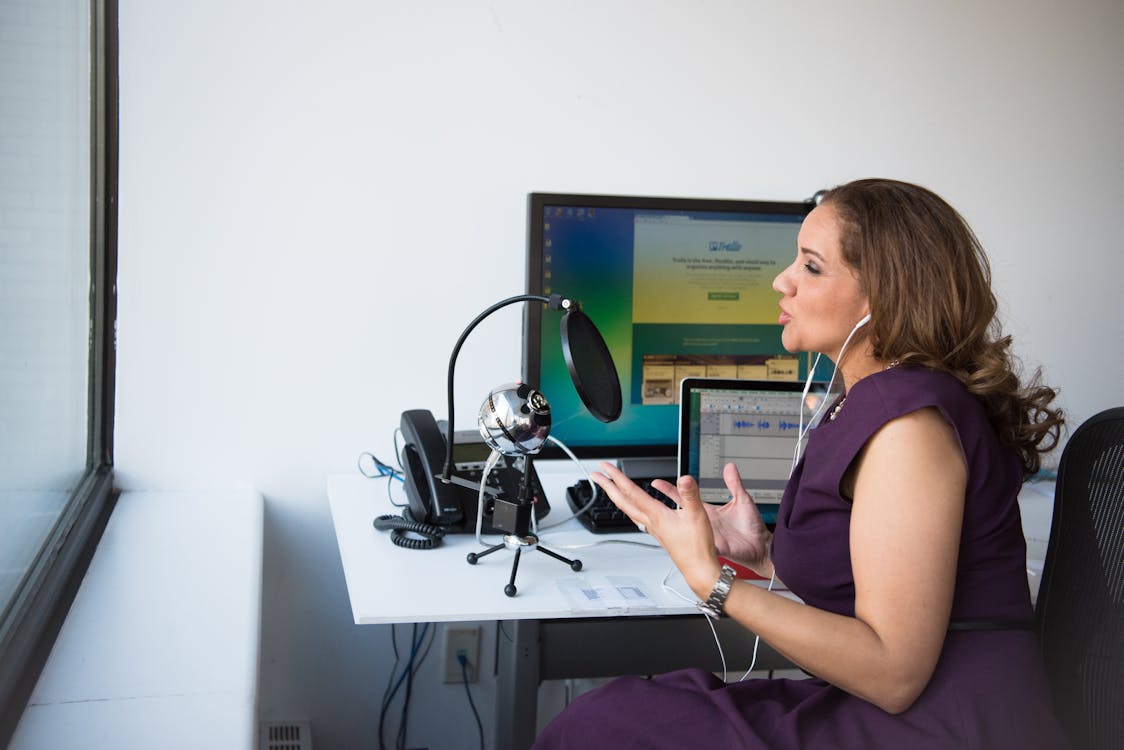 "We use them all the time to launch podcasts. I also did one about three months to launch my latest book.

The book is about using podcasting as a marketing tool and I was looking to attract a very specific audience to build a buzz around it. But being in the podcasting business, some of the stuff we gave away on that one (microphones, mixers, digital recorders) also had value to a general audience, none of whom would be helpful to my business.

Did it work well? Yes. Was it worth the investment? Yes. But I think people often get caught on in the "flash" of a big giveaway (and end up with a lot of names they can't use, if building a mailing list from it) and will almost always be better off going with something very specific to the audience you want to attract such as books or a conference pass that the general public won't even bother with.

I've done HUNDREDS of giveaways over the years and some of the best stuff is "personalized" content, such as books signed up the author or signed albums, DVDs, etc. Limited edition stuff works well too, such as t-shirts or limited edition artwork."

David Hooper, Media Marketing Expert at Big Podcast

5. Populate An Event
You don't need to be launching a product to use giveaways to get something started. Giveaways are also a great way to get people to an event.
Cambridge Cleantech
Cambridge Cleantech used a giveaway to build awareness for their organization and get people to their conference about clean technology.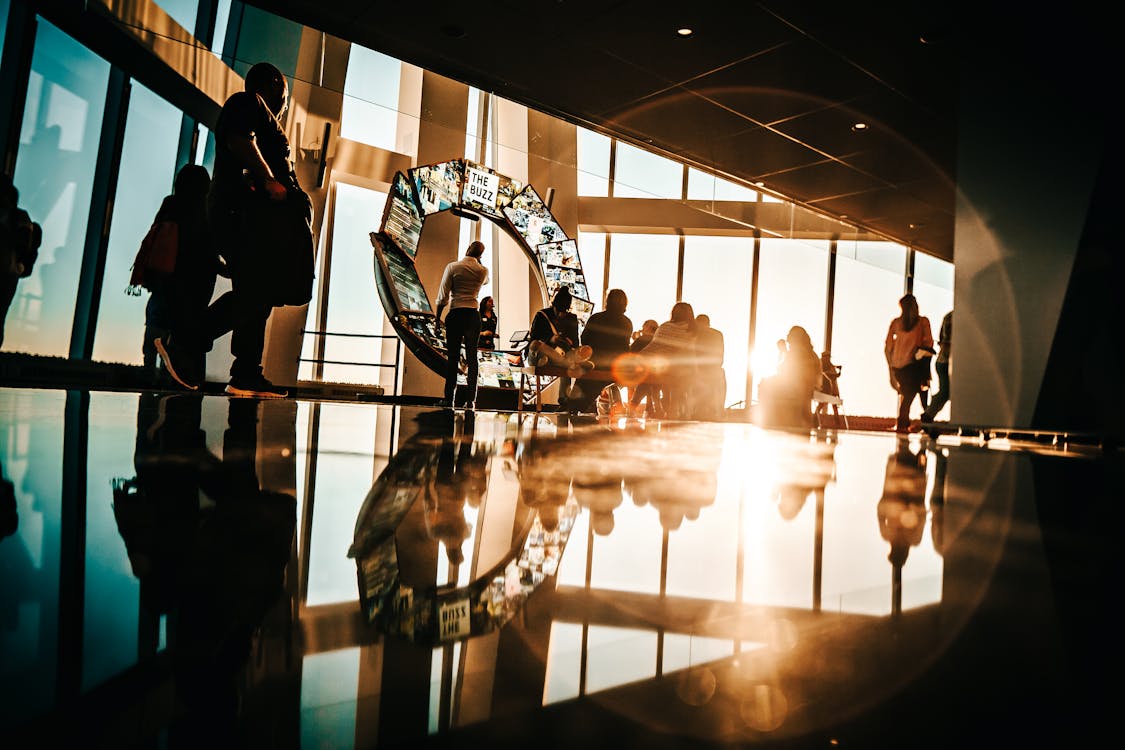 "We recently gave away free tickets to our annual conference to 10 innovative cleantech startups and SMEs, through a competition where they had to send in a short description on how they made their businesses more sustainable.

It was a great way to get the word out about the conference, and we also got in touch with some very innovative start-ups who got to know about the work we do – many were interested in becoming members as well."

Cinthya Anand, Communications Manager at Cambridge Cleantech

Sabor on the Bay
Sabor on the Bay is an event company that throws Latin rooftop and yacht parties. They sometimes use giveaways to mainly build awareness that attending Latin yacht parties like on Miami Vice is surprisingly accessible.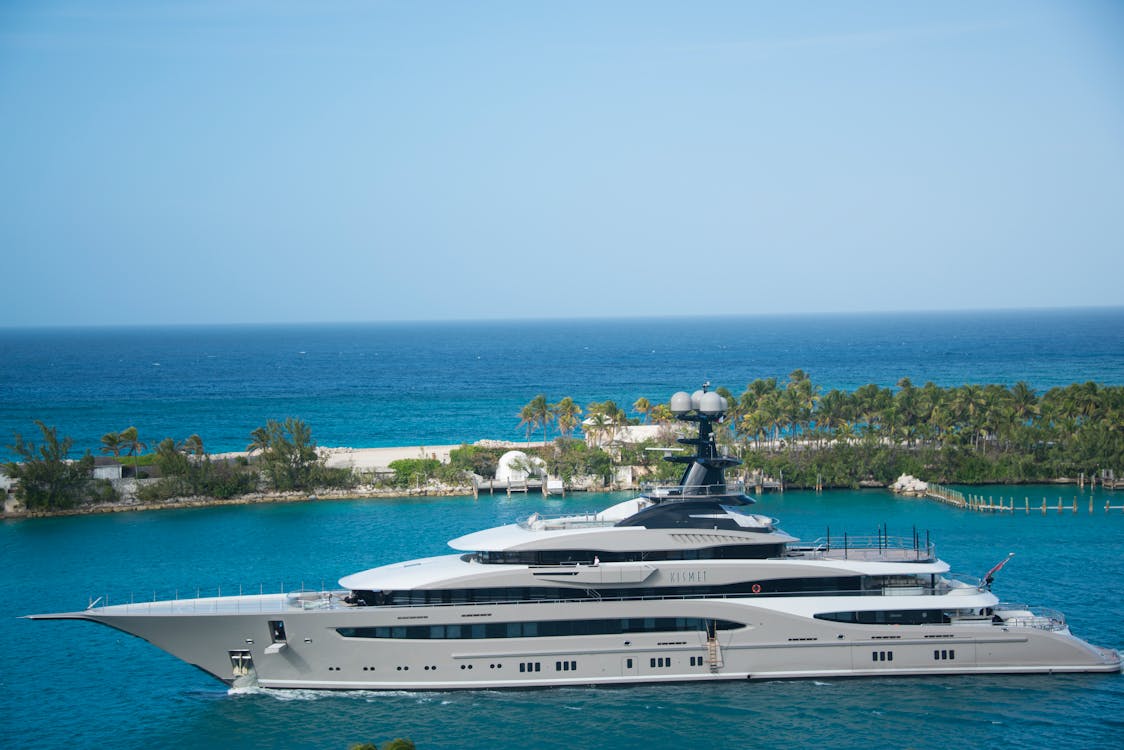 "I'm an event marketer and sales can be slow, so I sometimes resort to a giveaway to help build awareness. People love free stuff and name brands!

I recently spent $25 each on two gift cards (Cheesecake Factory and Starbucks), and asked two local event marketers if they would donate free tickets to my cause. I then promoted on social media for one week that I was giving away gift cards plus four pairs of tickets for various events. The trick was encouraging people to tune into my Facebook Live on Tuesday at 9pm.

When the time came, I had around 20 people tuning in. I was expecting more, but still conducted the giveaway to the people who participated. Two days later, I noticed I had over 500 views on the video which is well over the norm for my live videos. Overall, the giveaway gained a few more loyal fans plus created awareness to over 500 viewers."

Michael Onsurez, Event Marketer at Sabor on the Bay

6. CrowdsourceCool Pictures
You can use giveaways to incentivize your audience into providing interesting content.
The Critter Depot
The Critter Depot, a live feed shop for reptile owners, uses giveaways to get cool pictures from customers.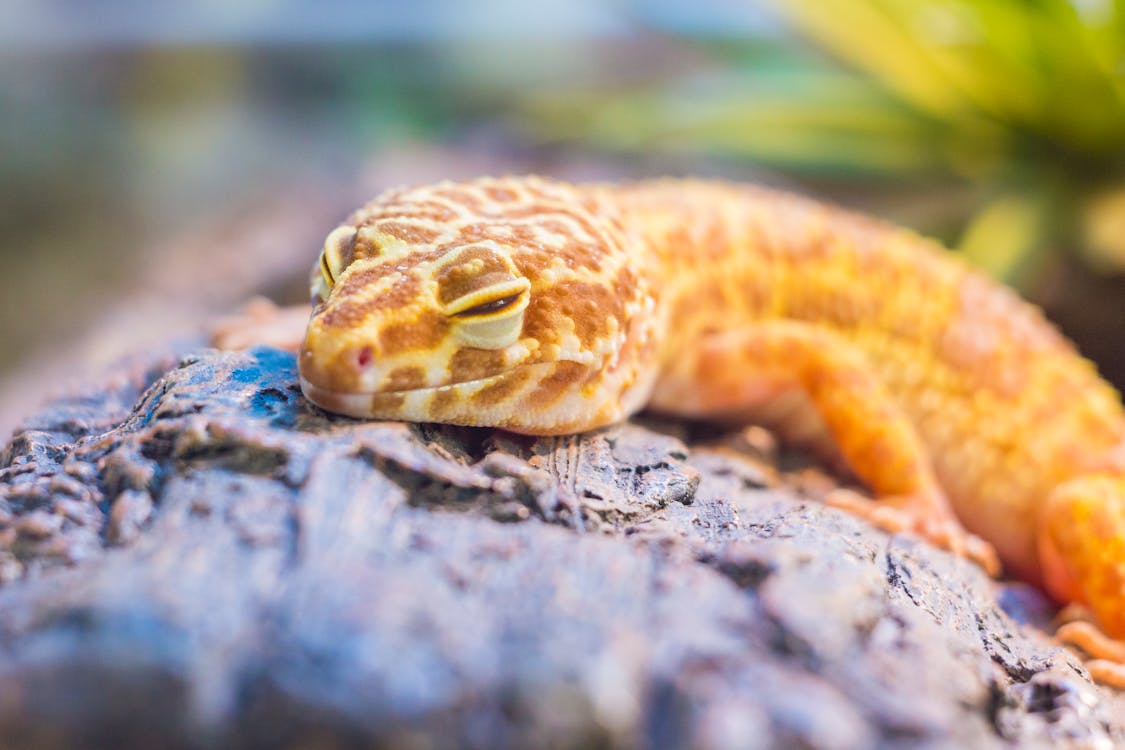 "I operate The Critter Depot. We sell live feeder crickets to reptile owners.

We noticed that reptile owners are very social people who LOVE their pets. And they love sharing pics of their pets and habitats. So we created a reptile social media site that allows owners to post pics of their pets and habitats.

The challenge was to make it engaging. So every month, we're giving away a year supply of free crickets to the post that earns the most Critter Gold. So far, we've had 5 winners, but have pulled in over 500 users since we launched in February."

Jeff Neal, Cricket Operator at The Critter Depot
7. Feed The Top of A Funnel

If you've built out a full sales and marketing funnel, it might just need to be "fed" with traffic from a giveaway.
MintResume

MintResume offers a free resource for job hunters looking to make their resume better to get leads on potential clients.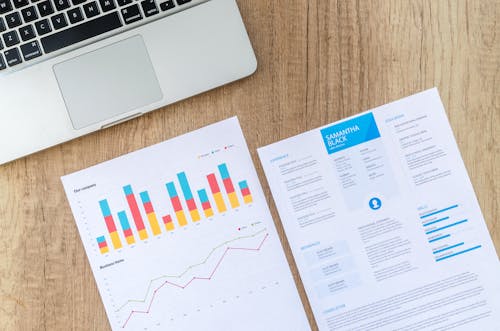 "As a recruitment specialist, our company often gives away free resume templates that are easily editable.

It benefits us in two ways: Firstly, it helps fulfil our mission which is to be useful and to help people get a job that makes them happy and fulfilled. Secondly, it helps us collect email addresses of our potential clients.

Once we have those email addresses, we use them in our email marketing campaigns. We also often give away free ebooks about how to craft your CV or how to ace an interview for the same reasons."

William Taylor, CareerDevelopment Officer at MintResume
8. Maintain Email Engagement

One of the best ways to make sure your email list stays engaged with your marketing is to regularly run giveaways to your email list.

BrandPacks
BrandPacks, a company that offers software to graphic designers, uses under-the-radar giveaways to keep subscribers engaged.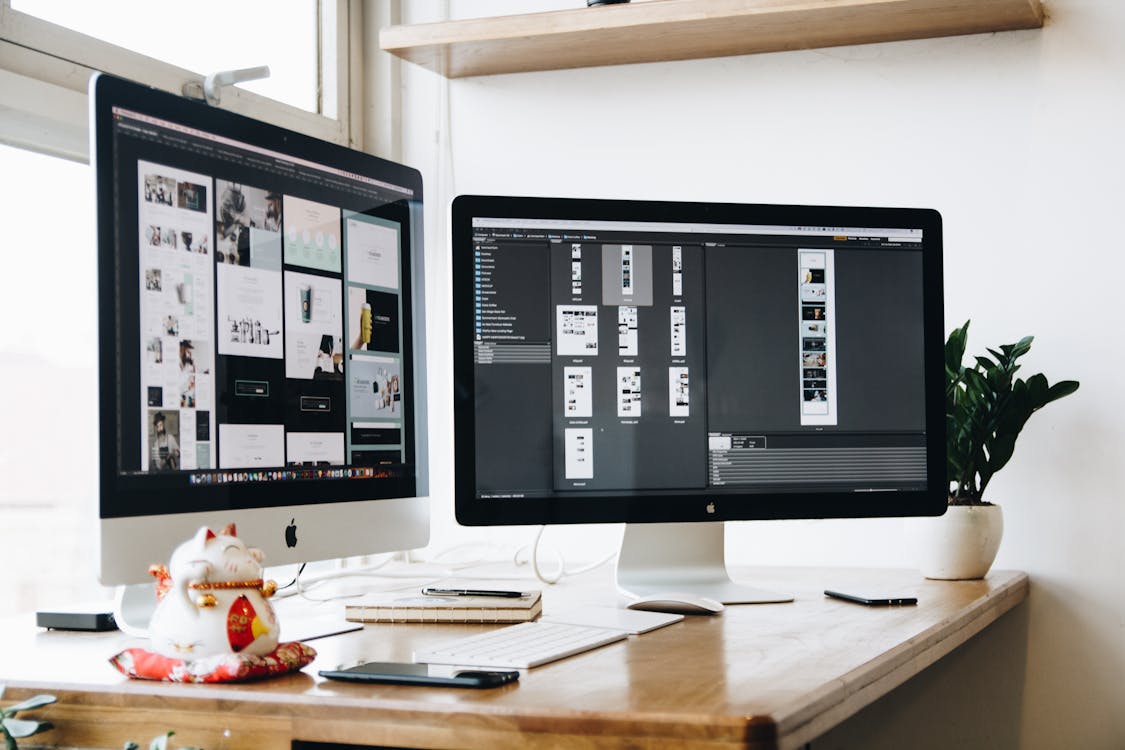 "At BrandPacks, we sell downloadable software files to graphic designers.

Free giveaways are particularly well-suited to our industry as they're low-cost and a great way to build buzz around our premium products.

The effectiveness of free giveaways has made them a foundation of our marketing strategy, and each week we run hidden giveaways to our email list to keep users engaged with our brand. It works tremendously well and is currently our number one source of new sales."

Adam McIntyre, Founder & Head of Marketing at BrandPacks
9. Get Survey Engagement

If you'd like to find out more about your customers, you can use a promotional giveaway to encourage participation in a survey.

Home Working Club
Home Working Club is an online publisher that caters to freelancers.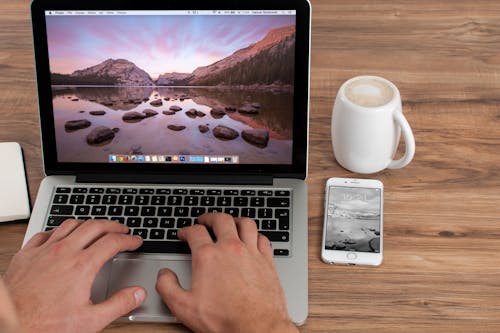 "We've had great use of giveaways linked to a customer survey.

In return for completing a survey, people have a chance of winning Amazon vouchers, with a first, second and third prize.

In return for the relatively small outlay on the vouchers, we get a huge amount of valuable customer feedback, and sometimes even unique data that we can use for articles and PR stories."

Ben Taylor, Home Working Club

10. Build A Portfolio

You aren't limited to giving away physical products – services are valuable too. If you're just getting started with a service-based business, it may be practical to do a "giveaway" of services to build a portfolio to show what you can do.

Initials By Jake

Initials By Jake is a PR and Marketing firm that used a giveaway involving 1 year of service to enhance their portfolio and get a tax write-off.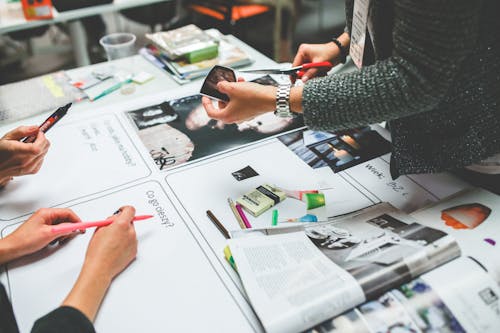 "My name is Chanette Sparks and I am a business owner in the PR & marketing industry in North Carolina.

I know about this topic because my business has given away a major free service in the past.

When I first started my business 7 years ago, it did well for a few months. After hitting a slump, I realized my portfolio needed to be established in greater detail, however, I wasn't getting the paid clients for those services. I gave away free marketing and PR services for a year to one business to become better established.

It was an experiment that helped my company greatly. The client was able to grow and their business became a great referral that brought me several paying clients. I did everything for the business, press releases, media kits, commercials, brand representation, etc and used it as a write-off."

Chanette Sparks, PR & Marketing Consultant

Nicholas' Freelancing Side-Hustle
Nicholas wrote in to tell us how doing free graphic work in college has resulted in a freelance side-hustle after he graduated.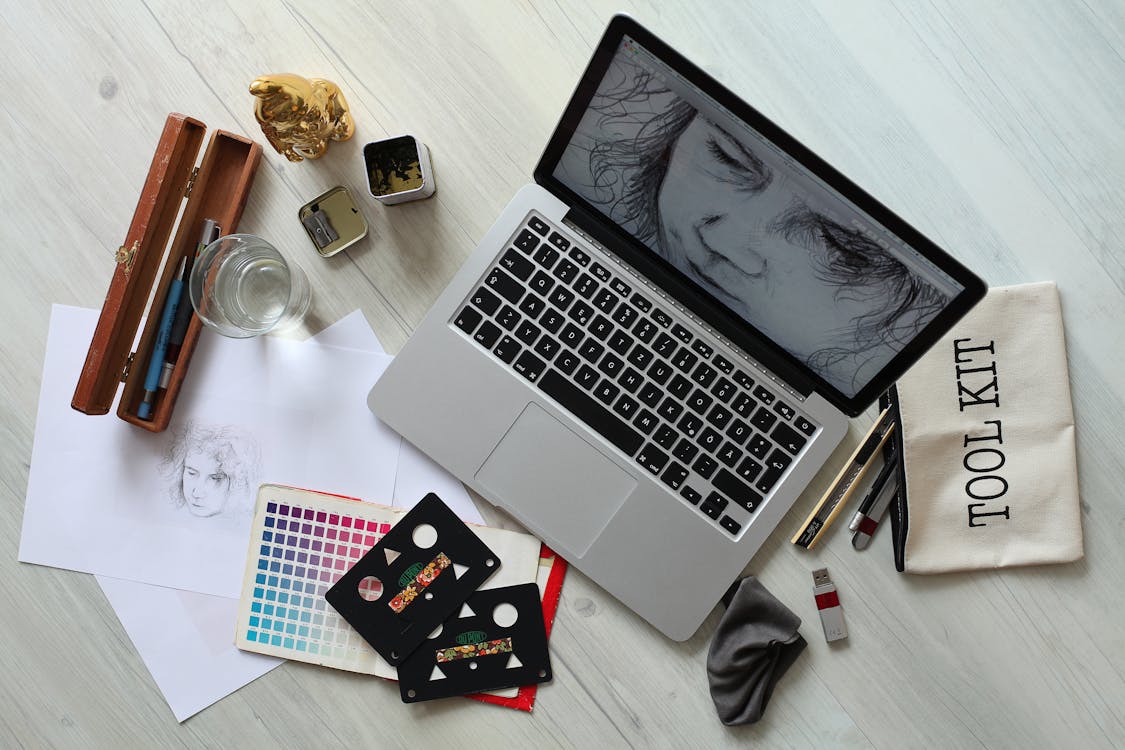 "My business has benefited greatly from free giveaways. I did logos for free in college, and I've had those businesses contact me post grad for design work.

I now work for Spire Digital, a software development agency, but I get freelance design opportunities through these old connections quite often."

Nicholas Farmen, Freelance Designer & Marketing Coordinator at Spire Digital
11. Use Multiple Strategies At Once

You don't have to pick just one method to get the most from your giveaway. You can even combine prizes from sponsors with publicity from influencers.

Terrapin Ridge Farms

Terrapin Ridge Farms makes gourmet sauces and used both brand partnerships and influencer partnerships to benefit their campaign.
"On both Facebook and Instagram, we've done multiple giveaways, all of which benefited us.

– We earned more followers, approximately 100 at a time.
– We were able to expand our reach by partnering with brands that engage our same consumer but do not compete with us. This encourages the consumer to put our smaller brand in the same category as a more notable brand.
– We were able to partner with bloggers for free because giveaways benefit their pages as well.


Overall, I love doing giveaways. They are a great, inexpensive way to increase your reach online and gain new consumers."

Clare O'Donnell, Terrapin Ridge Farms Marketing
12. Get Giveaway Sponsors
We were surprised to find out that you can have your giveaways sponsored by a company that's interested in the same audience. If you offer parallel services (such as industry information and industry software), this is a great way to leverage existing demand for something in your niche.
Vue Ville
Vue Ville is a blog that teaches people how to set up a smart-home (and smart security system) on their own. They worked with a security camera manufacturer to get a lot of engagement.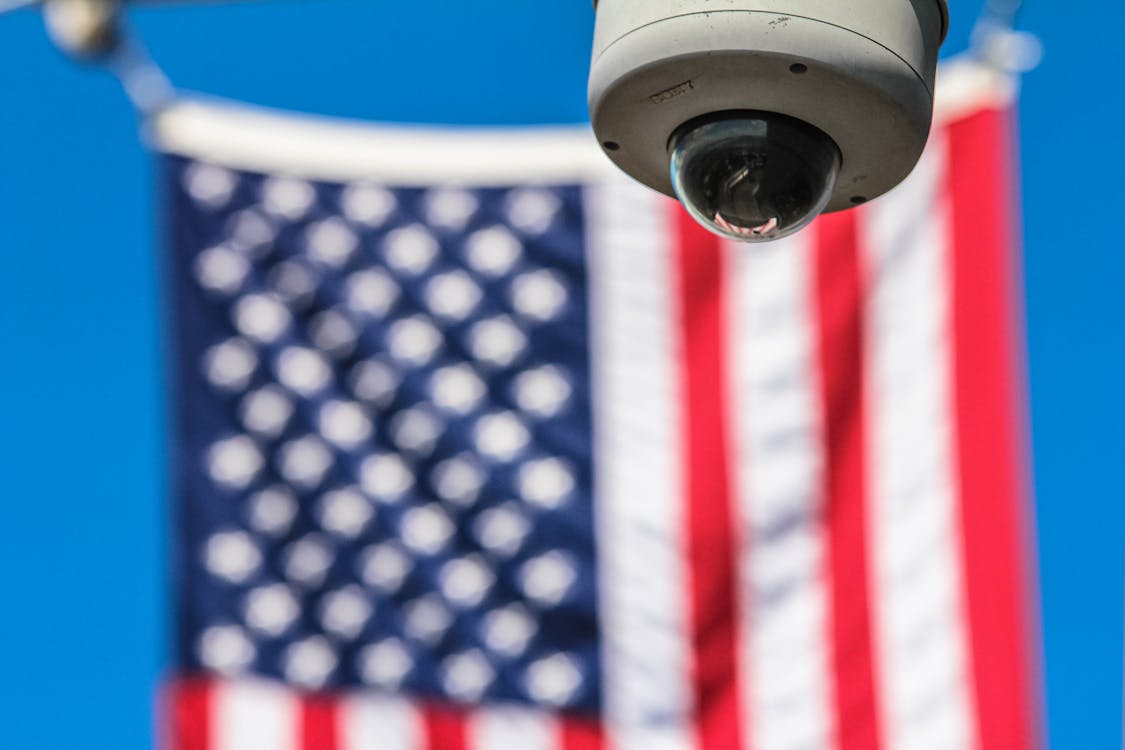 "The last giveaway I ran was a massive success with over 17000 entries over a 30 day period. I partnered with a popular security camera manufacturer, Reolink.com who sponsored and promoted the giveaway on their social media channels too.

I gave away 3 prizes – a new product that Reolink had launched – to 3 winners. I also ran the competition using the excellent Gleam.io service that automates almost everything involved with running a giveaway.

Net benefits from doing the giveaway:
– Giveaways are picked up by various other websites such as giveaway directories and this sends a large amount of traffic to our blog
– The backlinks from so many websites also give my blog a strong push in Google search engine rankings
– I gain brand exposure from these new visitors, and additional revenue from any leads I can pass on to our affiliates
– The giveaway requires completing certain actions such as sharing or retweeting which further extends the reach of my blog
– An often overlooked benefit is sustained improved ranking in Google and other search engines even after the giveaway has ended, as a direct result of the increased visitor traffic and social shares generated during the giveaway – more credibility in the eyes of search engines
– Reolink benefited from hundreds of new subscribers to their social media channels and increased revenue from leads my blog generated for them


Actions I took to maximise the benefits of the giveaway:
– Reached out to sponsors to sponsor the prizes
– Shared the giveaway on all our social media channels (3000+ followers), email and web push subscribers (2500+)
– Listed the giveaway in giveaway and sweepstake listing directories such as this current giveaway I am running"

Dan Ross, Owner at Vue Ville
13. Don't Overlook SaaS Companies as Sponsors
Companies that offer services are also on the lookout for ways to reach a relevant audience. Even if you aren't a supplier or information source on physical products, you might find a company that offers a parallel service to help make a more compelling giveaway offer.
Authority Hacker
Authority Hacker teaches businesses how to make their websites an authoritative source of information in the eyes of search engines and human readers alike.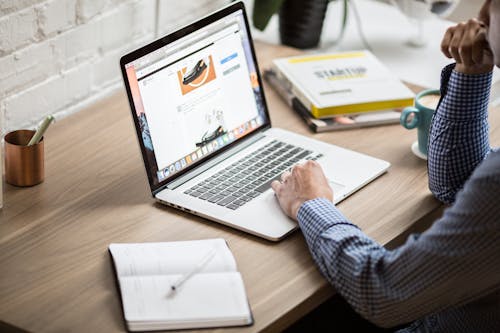 They partnered with digital marketing SaaS (software as a service) providers to make their giveaway more enticing and add some hype to their product launch.
"Our most recent giveaway was a large bag of online marketing "goodies" of considerable value.

We were doing this to build hype for our new link building course, and it attracted a lot of attention from the community.

Whenever we do giveaways, we try to provide great value. So each product in the bundle is either known to be high quality but quite expensive, or they are directly relevant to use what we're trying to promote.

The great thing about the online marketing scene is that services and tools are always open to collaborate since they know it's good business for everyone.

Obviously the win for us is exposure, traffic, and increased interest in the actual product we're going to release.

One tip to squeeze the most out of a giveaway is to insert it within a larger promotional campaign for your product. Ours came towards the end of a long line of topical podcasts and blog posts, so the stream of interest was already there."

Balazs Hajde, Content Manager at Authority Hacker
14. Do Group Giveaways
Sometimes, you can even do group giveaways with other brands in the same space if you're all trying to establish yourselves with the same target aesthetic or audience.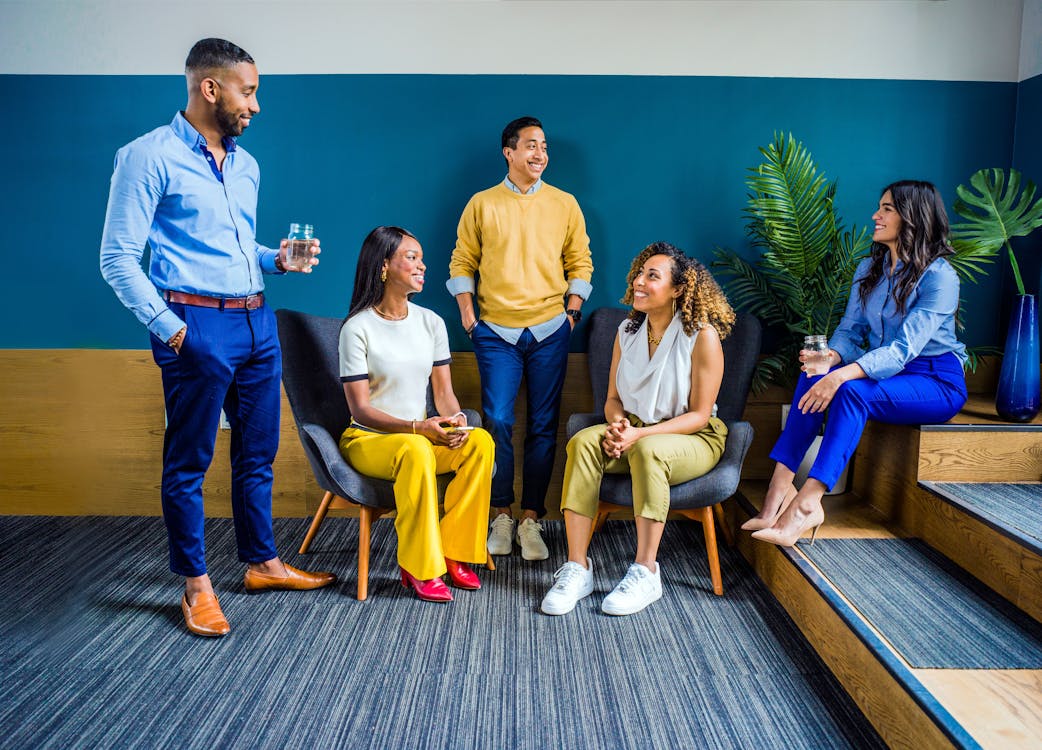 Lady and Gent Boutique
Lady and Gent Boutique is a husband and wife run children's clothing shop. They offer bummies, shirts, and dresses for small children.
Participating in group giveaways allowed this small business to generate plenty of traffic to their Shopify store and spread awareness of their brand.
"Although this is my first year in business and I have only had my online boutique open for a few weeks, I can definitely tell that the giveaways that I have participated in have allowed me to gain new potential customers.

The first giveaway that I participated in, the winner won over $100 in shop credit that they could redeem. The nice part about it is that it only cost me $10 because it was a group giveaway.

The second giveaway that I'm participating in, is giving away items – I'm giving a free pair of bummies, which is very in trend at the moment. The winner will also win items from the other boutiques that are participating in the giveaway.

I believe partnering with other boutiques really maximized the giveaway because everyone was advertising in different places.

I have gained almost over 200 potential customers and nobody has left my group yet. I have a new dress that I'm releasing for fall and already have almost 200 people to advertise to and hopefully get lots of sales. "

Katyna Knapton, Owner at Lady and Gent Boutique
15. Research Your Influencers
Make sure to research your influencers to not only make sure you're reaching the right audience, but you're utilizing each influencer to their full potential.
Black n Bianco

Black n Bianco, a children's formal clothing company, has some insight in regards to vetting influencers.
"Giveaways are one of our favorite tools to promote and build brand credibility with our target audience. We usually run giveaways through mom, parent or dad blogs because it can reach a further audience that hasn't been exposed to our product or brand yet. Running giveaways ourselves creates a nice little buzz, but it doesn't have the same reach to new customers.

The products we give are always our signature products like our suits or tuxedos. To make the giveaway more effective we always give the bloggers a sample product for them to review before the giveaway. It helps build hype for our products and giveaway. There are so many benefits, I won't be able to mention them all in this email, but it's the most effective way of building brand awareness.

We are confident in our product, brand and brand message that a small exposure will be well worth the cost of giving away a few free products. In order for the giveaway to achieve its maximum reach, it's critical we find bloggers that have that influence.

Every blogger are not the same so researching bloggers is the key to a successful giveaway. "

Lisa Chu, Business Owner at Black n Bianco

16. Do Your Legal Homework
Before you start doing a giveaway, make sure to read up on the difference between a giveaway, contest, sweepstakes, and drawing. Whether you pick a specific winner, make your giveaway open to the public, or require participants to do something can introduce new rules or liabilities.
Joy R. Butler, Attorney at Law and author of a legal advice book, Contests and Sweepstakes Law: A Guide Through the Legal Jungle Practice Manual, reminds us that giveaways are not just an opportunity but can be a liability.
"As an attorney, I advise companies on how to structure their promotions in a manner that maximizes the chances of operational success while minimizing the risk of public relations problems.

The potential to make a misstep that turns an otherwise successful giveaway into a legal or public relations landmine often arises in promotions and contests – especially those that incorporate social media, user generated content, public voting, direct mail, charitable causes, and children as participants."

Joy R. Butler, Attorney at Law Office of Joy R. Butler