Promotional Keychains & Keylights
40,000+ Positive Reviews
Over 200,000 customers served
99% of the Fortune 500 Use Us
100% Satisfaction Guarantee
Shop with confidence. Our customer service team can take care of any issue. Learn more about AnyPromo's satisfaction and 110% price guarantee. We not only match, but also beat any competitor's online advertised price for the same promotional item.
Trusted To Grow the World's Biggest Brands
Keychains & Keylights
Promotional keychains are great for many organizations, from universities, hotels, to sporting companies. Custom keychains can be as simple as a key tag to help people identify their keys or they can come with multi-function capabilities for opening bottles, equipped with safety alarms, tape measures, compass, nail file, rainy day poncho balls, and more. Keychains and wrist bands helps to remind customers about your business daily, especially if they drive frequently or attach it to their house key. If you are working with a hotel or need to place a bulk order, we provide wholesale pricing for all orders that we receive. We strive to provide the most affordable promotional products across the board, including custom keychains, key tags, and keychain straps. If you want to be memorable, try a keychain that stands out or gives added value to your customer. These could be keychains with lights or fun shaped bottle openers to come in handy for when they need it.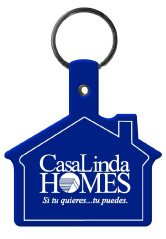 Keychains & Keytags
Keychains and keytags are highly customizable, budget-friendly, and durable. In addition, they are small, easy-to-use tools that can be helpful to your customers while also encouraging them to remember your brand. Keychains and keytags can serve as a creative alternative to postcards or business cards, helping customers remember your brand name and information. With custom features, you can shape and design them to represent your company's core values in an appealing and relatable way. We have keychains of all kinds, even nautical themed keychains.
Consider handing out keychains and keytags during corporate events, trade fairs, and fundraising campaigns. With stylish keychains and keytags, you can easily impress your audience and convert them to customers.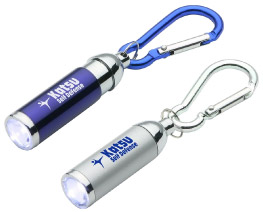 Key Lights
Custom keylights make a great gift to give away at corporate events. You can easily customize them to show your brand logo, design, and message.
Your customers will appreciate receiving keylights as promotional items. Many people won't think to buy them independently but will find them useful for years to come. They are easy to use and carry, making them a great option to remind customers of your brand.
Keylights are the perfect promotional gift idea for your employees, customers, and potential customers. They are cost-effective when bought in bulk, and they stand out from other promotional items.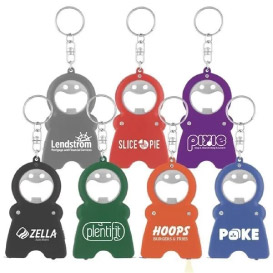 Multi-Function Keychains
If you're looking to take your promotional products to the next level, consider gifting multi-functional keychains. These are unique promotional items that will undoubtedly capture potential customers' attention and help you generate leads and drive sales.
Apart from holding your keys, these keychains may also function as flashlights, picture frames, custom whistles, pens, customized stress balls, personalized bottle openers, and pens. Their unique look and function can help you draw customers' attention at conferences, fairs, and other events.
As a low-cost item, multi-function key chains can allow you to reach a wider audience, impress them, and make a positive impact without spending too much. Giving out custom multi-function keychains will also give you an edge over your market competitors that hand out promotional items with less utility or versatility.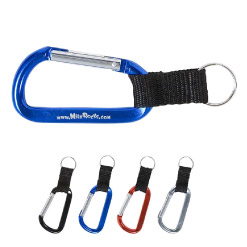 Carabiners
Custom carabiners are proven promotional products with years of use in various industries. Carabiners hook through belt loops or backpacks to hold bottle openers and flashlights. They are small and multi-functional, making them an excellent tool for exposing potential customers to your brand.
Carabiners are also an excellent item for your company because they are affordable, especially in bulk. They are also highly customizable and can showcase any brand name and logo in any color.
Consider pairing custom carabiners with other promotional items such as key tags, water bottle holders, or whistles for a unique promotional gift.
Imprinted LEDs, Cross Keychains, Acrylic Key Tags & More
Take a sneak peek at our stock of cool promo keychains and key lights currently available. Feel free to give us a call, and we'll help expedite your order!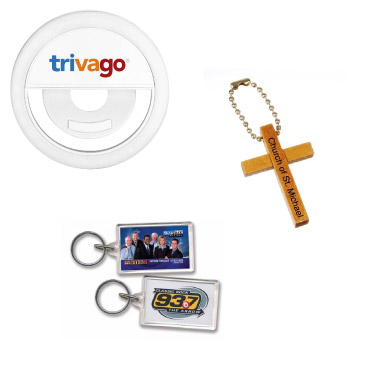 3 LED Super Bright Keylight.
Fireman's Hat shape, flashlight key ring.
Click-It Key-Ring Lite.
Cross Key Chain.
Digitally Printed Circle Acrylic Keytags.
Torch Keylight.
Sneaker K/c.
Plush Keychain - Cat.
Keylight Rectangle.
And much more
Choose the right promotional keychain for your brand!
Customized Key Lights Make Great Gifts to Giveaway
Our custom keychains and key light products are quality-crafted and durable. Each eye catching piece is specially priced and professionally imprinted to vividly promote your brand long after they are handed out. Let's make marketing make sense!
Shine a light on your business' potential with promotional keychains and key lights.
Check out these must-have keychains and key lights on sale now!
We Would Love To Help You With Your Next Project
Call Us

Tel: 877-368-5678 (Toll Free)
Monday to Friday
6:00am-6:00pm PST

Chat With Us

Chat with one of our Customer Care
Rep online. This service operates:
Monday to Friday
6:00am-5:30pm PST